An Irish Blessing....
This is a very famous Irish Blessing, that we all know off by heart and one that readily comes to mind to on 'soft days' to counteract a downpour if you are feeling pious or if there isn't a high stool (in a pub) handy. Attributed to Saint Patrick it is often recited at weddings, funerals and christenings, sometimes even sung, as the hymn 'St Patricks Breastplate'. Another way we have of 'shortening the road' is to tell stories and the Irish are great, great story tellers and we would never let the truth get in the way of a good story! Although we all have the 'talking' gene we have specialised story tellers called seannachaí like Eddie Lenihan and if you ever get a chance to listen in on one of his sessions, dont miss it?
In the meantime....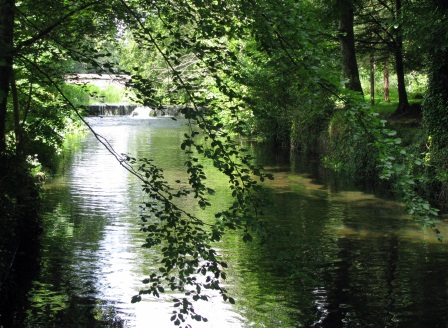 An Irish Blessing...
"May the road rise to meet you,
and the wind always be at your back.
May the sun shine warm on your face
and the rains fall softly on your fields.
And until we meet again
May God hold you gently in the palm of his hand.
And a less reverend one...
"May you be in Heaven a full half hour before the devil knows you are dead!"
This photograph was taken in Doneraile Park, in County Cork if you would like to find out more about it please click here.
For about Irish sayings please click here.