Luxury Guided Tours of Ireland 2018 - Book before the end of September 2017 to receive an Early Bird Discount of €250 per person.
REviews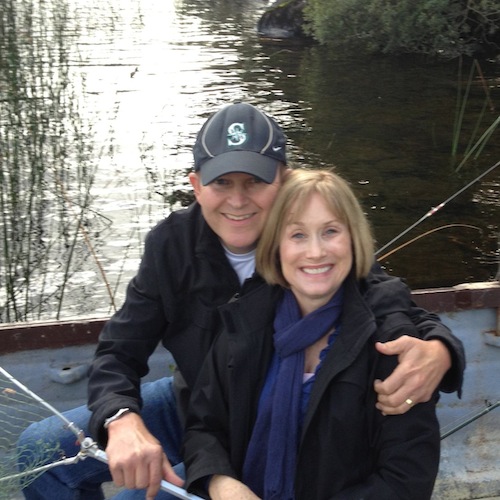 "Hi Susan, Julie and I cannot thank you enough for designing the wonderful 25th Wedding Anniversary Trip to Ireland. The estates, the spas, the rivers, golf courses and, of course, the food were all so unforgettable. You are so gifted. Yes, we both agree that Ard na Sidhe is the "Gem of Ireland for 2013" and the Europe Hotel's Spa was like something out of a James Bond film." 
Christopher & Julie Bene, Vancouver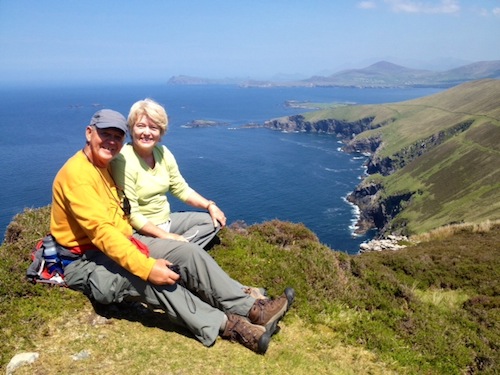 "We're home now Susan and still on a high from our fantastic tour of Ireland's west. It was a pleasure to meet and talk with you, and I want to thank you for letting us pick your brain about your gorgeous country. I doubt our trip would have been nearly so wonderful without your input." 
Jack & Karen Shannon, South Carolina 
What a find.  Susan was absolutely invaluable in planning our trip to Ireland. I emailed Susan asking for some advice and not really expecting much of a response. To my surprise, she took a considerable amount of her personal time planning our vacation, helping us book our rooms and providing superb guidance in where to go and what to see. My wife and 4 young adult children travelled for a week and had a great time. We could not have had a better time, and certainly would not have had a better time without Susan's help. We even had the pleasure of meeting her and some of her family. I'm very glad we were able to get to know her and share a pint in Galway. Thank you Susan, I don't know if I'll ever be able to repay you for all the great memories of Ireland."
Jeff Brinza, New York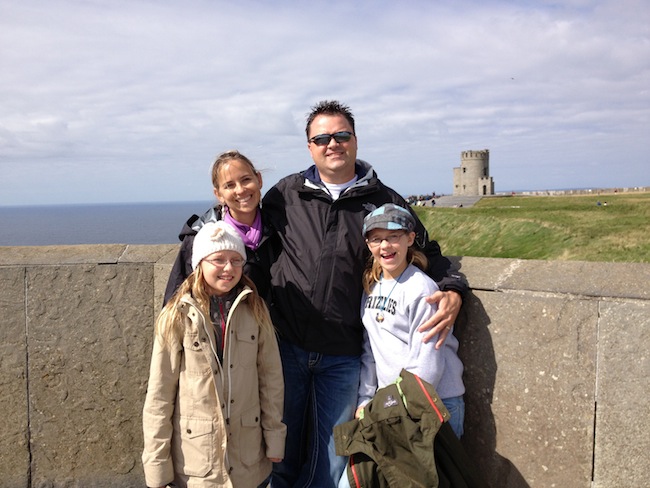 "Hi Susan,  We LOVED LOVED LOVED our trip to Ireland! Everything you suggested was absolutely on point and amazing. I don't think a day went by that we didn't say, Thank God for Susan. And we did just about every single thing you suggested. Our trip was packed with just the right amount of travel and just the right amount of downtime.  We traveled with a 10 and 12 year old, and there wasn't ONE complaint about anywhere you sent us. In fact...they didn't want to leave! Our trip would have been a stressful disaster had I not found you and asked for your help. Thanks so much Susan for listening to our likes and dislikes and creating an itinerary that was just what we wanted."
Stephanie Tuss Savannah GA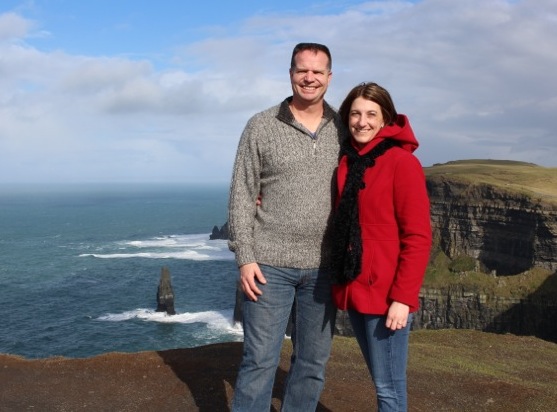 "Dear Susan, We can't thank you enough for planning our trip to Ireland as we celebrated our 20th wedding anniversary. There is no way I could have planned a two week vacation from the States to Ireland without being stressed and confused. To anyone out there worried about handing over money to a complete stranger in a far away location, all I have to say is, do it! Susan, you are so warm and friendly, and truly understood Darren and I as a couple and what we wanted out of a trip of this magnitude. You left no stone unturned, paying attention to every detail taking all the stress out of planning and allowed us the time to simply enjoy. From various castles, ruins, and gorgeous scenery to luxurious accommodations and food, we had the trip of a lifetime ! 
Jennifer & Darren Nelson, Virginia, USA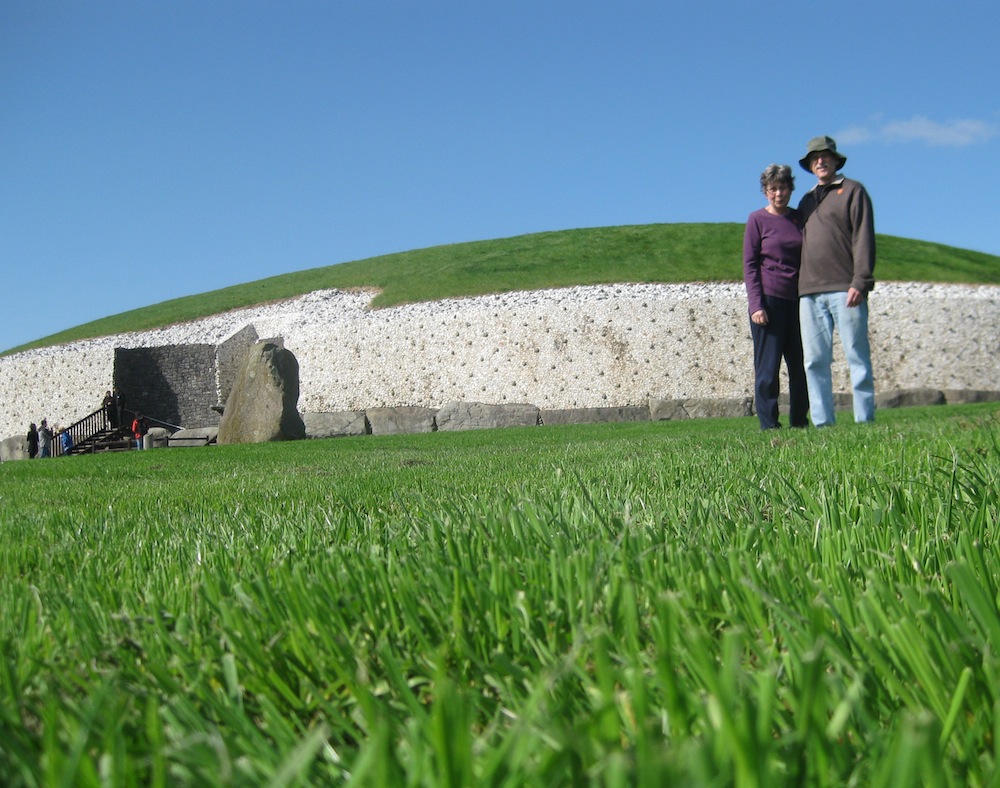 "Our trip was fabulous. We enjoyed all the lovely hotels and meals that came with. Each hotel had something different and special. At many of the hotels, it was very nice of you to arrange the niceties for our anniversary celebration-thanks so much; we have never been so special! The absolute best part of the whole experience was that you provided great help in planning our trip. One doesn't alway know if finds on the internet are what they seem, and I am happy that you provided everything you promised. Many, many, thanks."
Lynne & Ray Coleman, Illinois, USA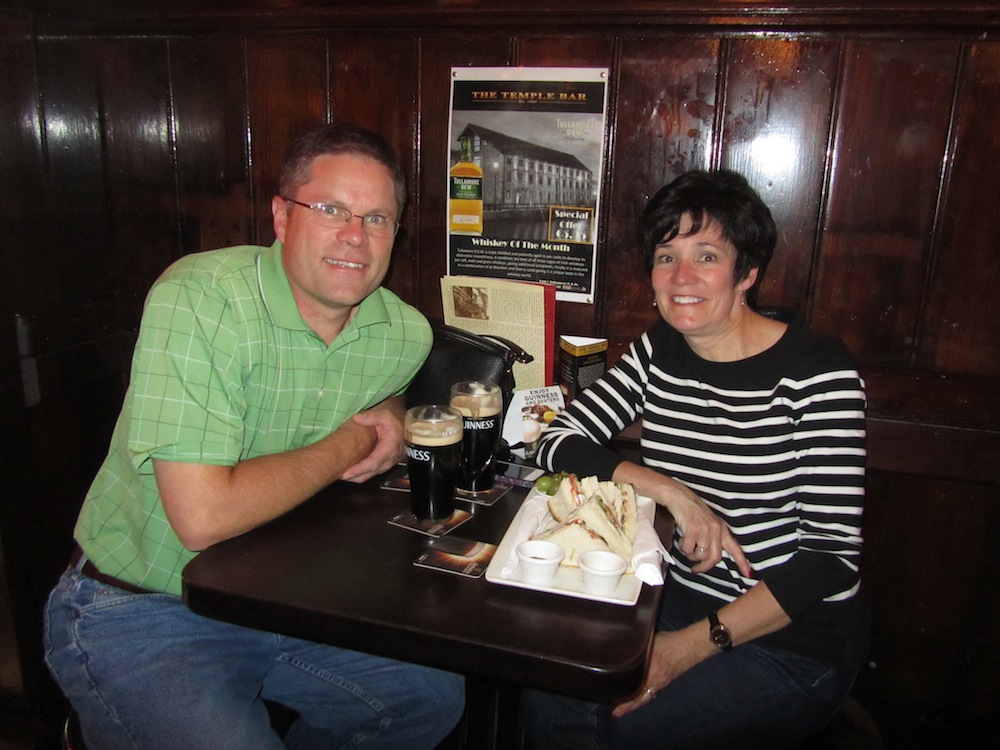 "Steve and I want to thank you for all the help you gave us in planning our trip to Ireland. We had an amazing time! The recommendations you made were wonderful! We enjoyed each hotel and B&B we stayed in. We would never have found all the beautiful sights we visited without your suggestions. The people we met were always, gracious, pleasant and helpful, it must be the Irish way and I can't wait to go back !"
Steve & Mary Black, Minnesota, USA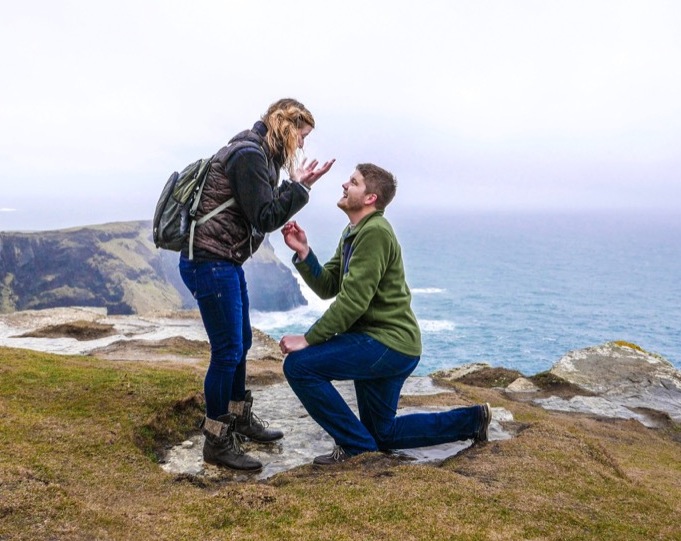 Hello Susan, I just wanted to thank you again for all of your help planning our amazing proposal trip! Maggie says she was beside herself the whole time and owes you a big thank you!. I made a little video of our trip which I thought you might want to read and watch! Thanks again for everything!!! 
Story Link: http://howheasked.com/marriage-proposal-at-the-cliffs-of-moher 
Joshua Phelps & Maggie, Indianapolis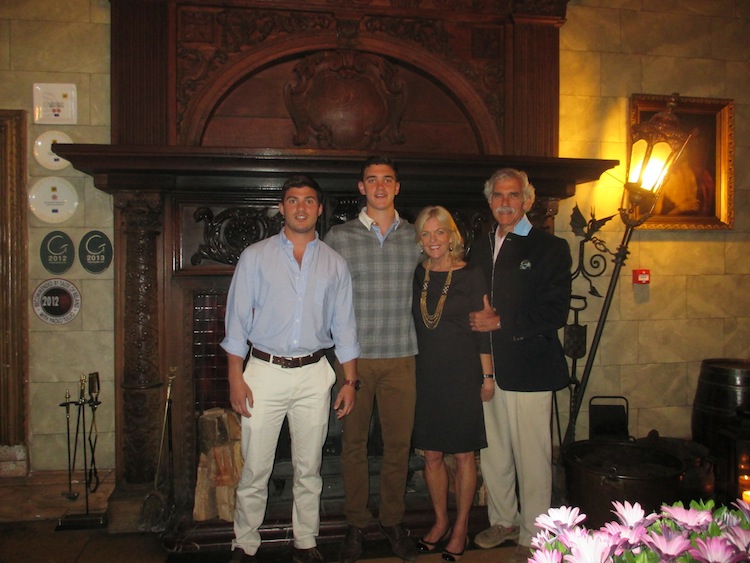 Hi Susan — I have wanted to email you for some time — our trip to Ireland was just amazing.  My family had a wonderful time and we so enjoyed the places and hotels you suggested — particularly Clare Island, Belleek Castle and the Delphi mountain adventure resort! I am telling all of my friends about our trip and how very helpful you were!    
Elizabeth Rubin, Philadelphia, USA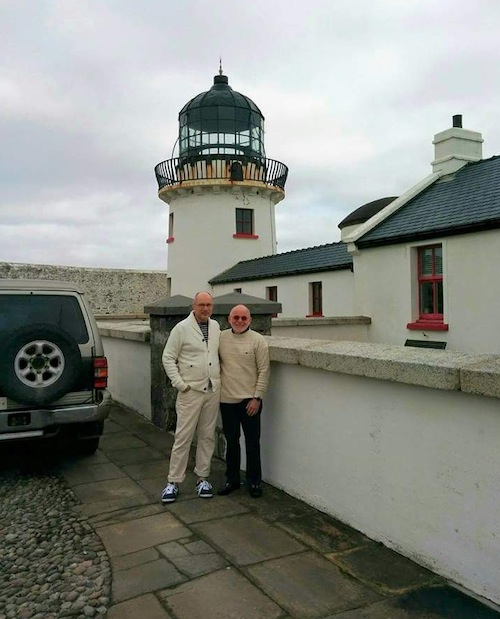 Thanks Susan for such a thoughtful and special itinerary you arranged for us; I am certain we could not have managed on our own to find such unique accommodations​ much less think of the special touches you provided. We have several friends who are considering a trip to Ireland and  will definitely recommend you as well as contact you again when we return to Ireland in the future! We travel frequently and this was one of our best trips. 
Danny Cain & Don Bostick, Montgomery Village USA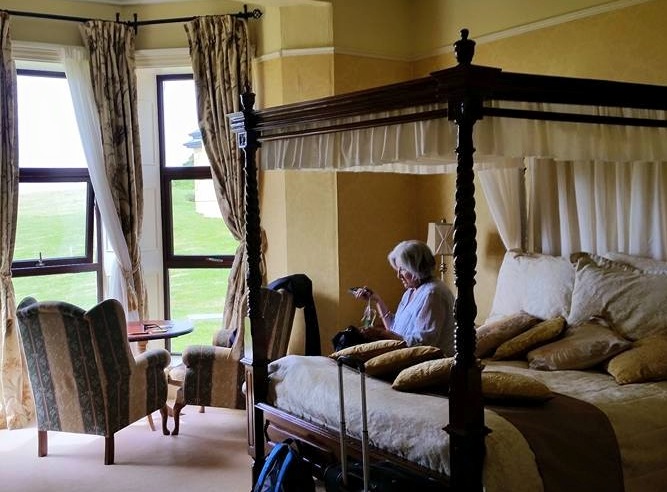 Dear Susan, we are back in the USA and wanted to thank you again for planning such an incredible Irish Trip for us.  We had a wonderful time.  The weather was beautiful. Everything was sooooo green and loved seeing all the sheep and stone walls. We met so many wonderful people.  Everyone was always so helpful. Ballinalacken Castle was such a beautiful place to stay.  The view outside our window was spectacular.  We could see the Cliffs of Moher. I could go on and on but we just thank you for arranging such a wonderful tour.  The nice thing was that we didn't have to take a bus tour which we really didn't want to do. We loved all that we did and enjoyed our time together.
Curt & Gloria Roy and Bill & Nanette Lowe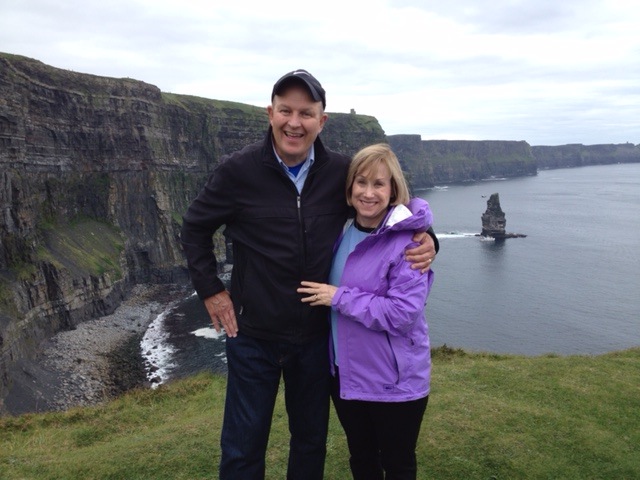 Back again!
Hi Susan, after our second trip to Ireland in three years we figured out your "magic". Susan, you create itineraries that encompass more than simply "Hidden Gems" but true adventures in Ireland. For instance, our day at the Cliffs of Moher, which is a true Irish treasure of uncompromising beauty, included a 5.5 mile hike with the passionate and purposeful Pat Sweeney. Another adventure occurred shortly after our arrival into Dublin on a Sunday when we stopped into a hotel, which contained a cafeteria-style restaurant that was filled with families and people of all ages. What made this Sunday such a special adventure is that the "regulars" were watching the national finals of Gaelic Football. What was so surreal about this experience is that we were in New York hours before and now a part of the "Irish Super Bowl" somewhere off the N5 highway. You will never discover this "magic" on a tour bus or in an American-style hotel. 
Christopher & Julie Bene, Vancouver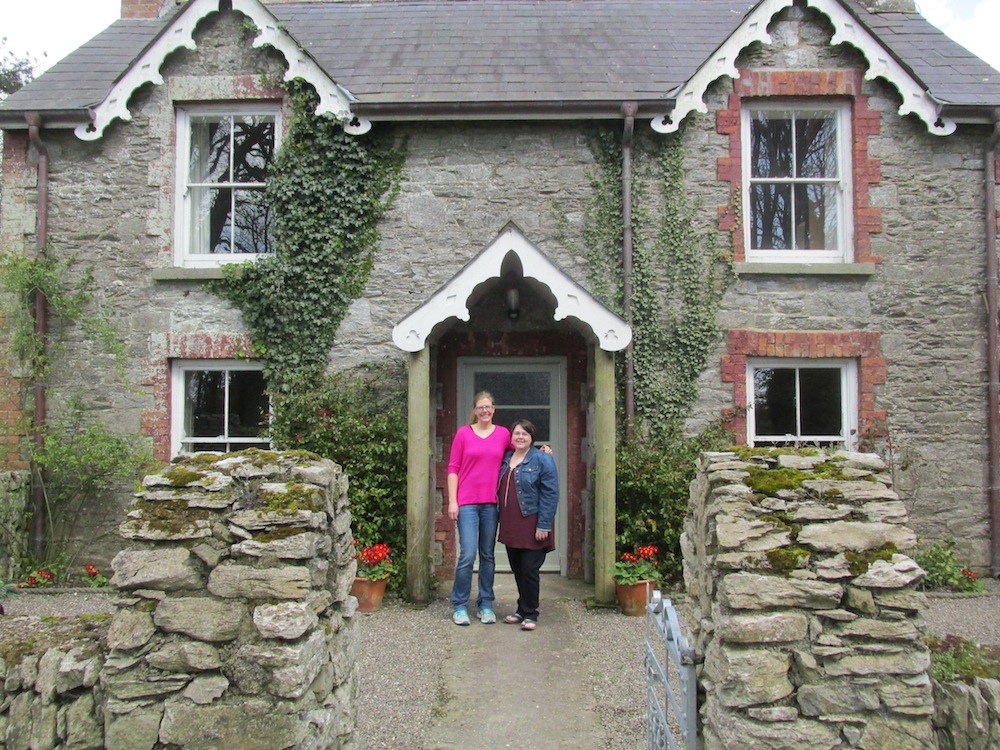 Hi Susan, our trip was a wonderful and an amazing experience, what a beautiful country and the weather was fantastic. We got one day of absolutely beautiful weather which we spent doing the Lakes of Killarney and Gap of Dunloe and another that was rainly and drizzley which luckily coincided with being in Kinsale where we enjoyed lunch in the Bulman and exploring this adorable little town. We felt you did a wonderful job arranging this trip for us and our Moms and will definitely recommend your website to friends and family considering a visit. I hope to visit again some day. Thank you again for putting it together for us! 
Blessings Katie harman Michigan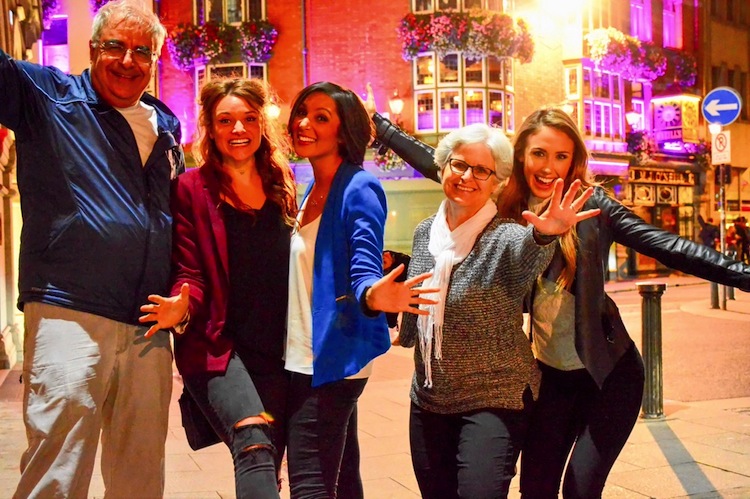 Hi Susan, we returned from our trip a week ago and had a fabulous 12 days. We spent three days in Dublin, then did a clockwise trip ending in Doolin, successfully (!) putting 800 miles on a Volkswagen Passat that we rented.  I would love to go back and explore the Burren and Connemara regions next year, especially in May or so. We spent much of a day on the Beara Peninsula and could have spent much more time there.  We saw the tapestries in New Ross as well as the Dunbrody.  In Dublin, we went on a Rural Pub Tour, visiting three pubs in the countryside outside of Dublin and met these 3 lovely young ladies!  Thanks for all the advice. We are already looking forward to coming back to Ireland!
Richard Pockat, USA July 
Howdy all, in case you're planning your next vacation, - on behalf of the whole McNutt family – we highly recommend that you consider Ireland. Its lush green fields, endless stone walls, and Guinness-drinking children did not disappoint. As the Irish would say, "The craic was ninety". 
The McNutt Family, Bermingham, Alabama, USA August