NEW FOR 2017 A Guided Tour of Ireland's Hidden Gems with Irish expert Susan Byron    Sale Price May Tour €2900 / June Tour €3100 
Guided Tour of Ireland 2017
Introduction
Planning a trip to Ireland, why not  join me on a Guided Tour of Ireland this summer. Having specialised in Tailor Made Itineraries for several years, I have put together an extra special small group tour which I will be personally guiding for people who don't like driving themselves or travelling around Ireland in big groups. There will be just two tours, one each in May and June. Each tour will last approximately two weeks with a couple of free days either side and in between, to let you catch your breath! Not that it will be in the least bit manic, there will definitely be no flag following involved, just a nicely paced, guided tour of Ireland taking in many of the major sites and tourist attractions as well as those Hidden Gems, that I am so passionate about, that you would never get to see on a regular tour, not to mention the best of Ireland's magnificent scenery.....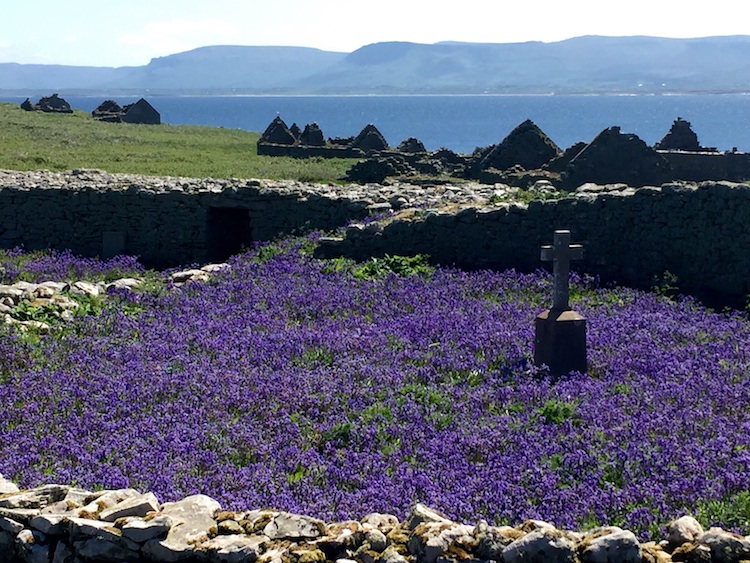 Inishmurray Island, County Sligo
About Susan's Guided Tour of Ireland
As many of you probably already know, I have spent the last several years travelling the highways and byways of Ireland, seeking out new and interesting Places to Visit and Things to Do and See for this website, many of which I have shared with you on Facebook or in my best selling, Treasure Ireland series of Irish Travel Guides on Amazon. Well, now is your chance to come and see them with me, on a personally guided tour of Ireland. And we'll have fun, trust me, I am Irish, so it kind of goes with the territory! My tour will start and finish in Dublin and take in all of Ireland, which is why it will last two weeks as you can't possibly 'do Ireland' in a week !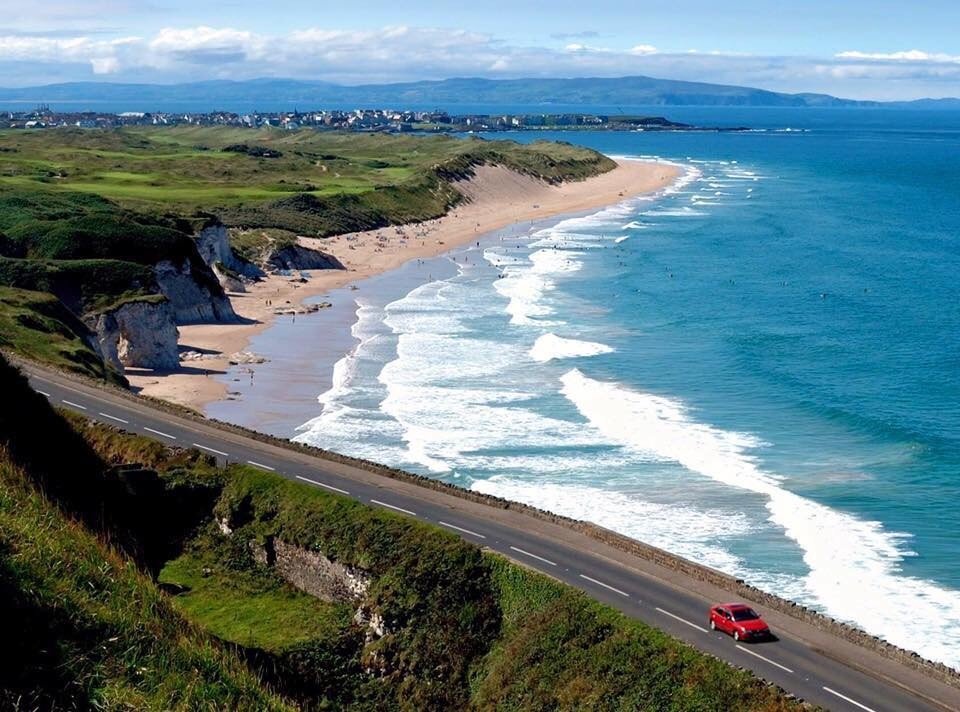 The Antrim Causeway Coastal Route in Northern Ireland
We will travel North first, visiting Newgrange, Belfast, the Titanic Quarter, the Giant's Causeway and Londonderry. Then go across to Donegal (which most tours skip) which I can never understand, as honestly, the scenery up there would make you cry, it's so beautiful. Where we will be visiting Glenveagh Castle and the Glebe House Gallery, Glencolumcille and Sliabh Liag and then make our way on down to Westport, Connemara and Galway where we will pause for a 2 night break. Tickets to Trad on the Prom (only the best Irish music and dance show in Ireland) will be included while you are resting up having covered the first leg of my Guided Tour of Ireland....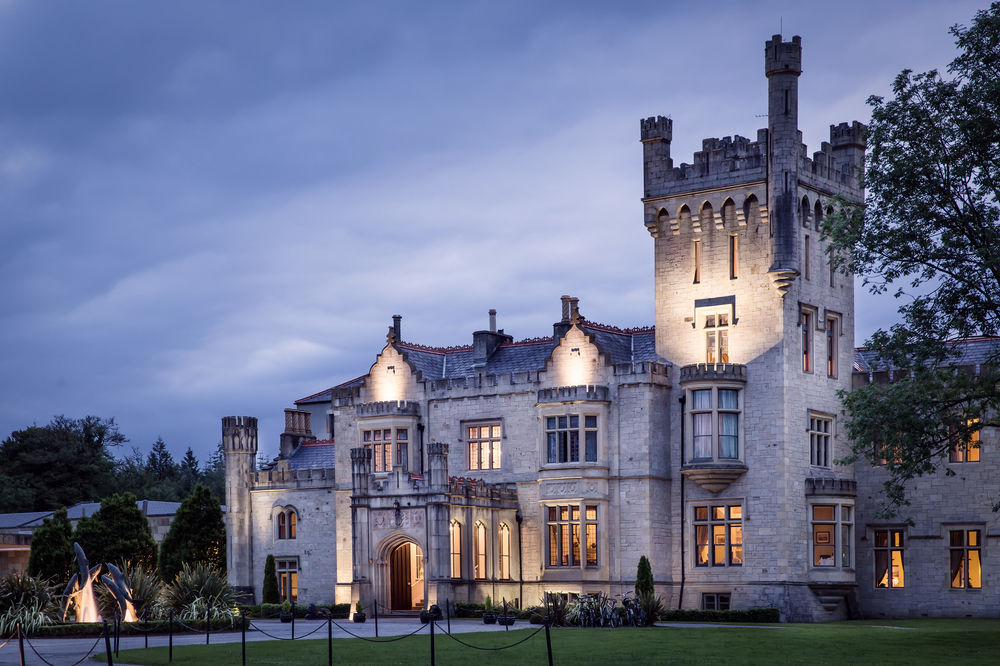 Solis Lough Eske Castle, Donegal, where we will be staying here for 2 nights.
Accommodation & Food
We will be staying in the best hotels, manor houses and even gorgeous Solis Lough Eske Castle (pictured above) throughout our journey, where your comfort and contentment will be guaranteed. Dinner will be included most nights apart from a couple of rest days where you might like to savour some of our gastronomic pub grub or sample some of Dublin or Galway's many fine restaurants or perhaps just go easy on the scales! You will be staying in luxurious rooms with king size beds and private bathrooms. Breakfast is included of course, which being Ireland will be generous enough to keep you going all day long. Although we will be stopping regularly for rest stops, cakes and coffee and/or a light lunch most days or whenever the mood takes us? There will be no rushing from A-B on my guided tour of Ireland, I assure you and I am more than happy for folk to stop up and take photographs as I do it myself all the time! We will be travelling in style in an air conditioned coach with my own personal selection of easy listening Irish music for when I am not regaling you with Irish history, tall tales and old yarns. And we won't ever be driving ridiculously long distances either (1 - 2 hours maximum) as I have loads of Hidden Gems to show you en route, that I know will surprise and delight you.....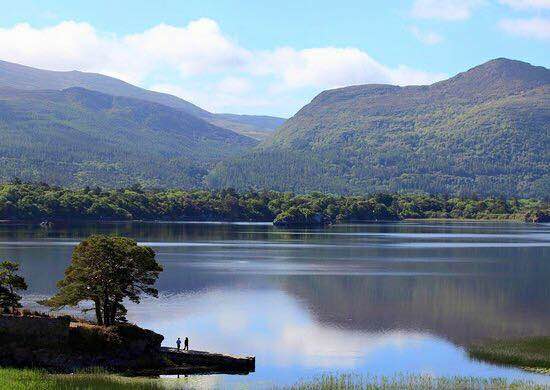 The view from the Lake Hotel in Killarney, a 2 night stay here is also included in Susan's Tour of Ireland.
Sightseeing and Entertainment
From Galway, we will continue South on our guided tour of Ireland along the Wild Atlantic Way, down through the Karst limestone region of the Burren, to Doolin and the Cliffs of Moher with an optional cliff top walk or boat cruise out to see the puffins or even one of the Aran Islands, if you are up for it and the weather allows? From there we will head further South to Killarney stopping off in the beautiful thatched cottage village of Adare. From our base in Killarney overlooking those world famous lakes we will visit Dingle and 'do the Ring of Kerry' Susan style....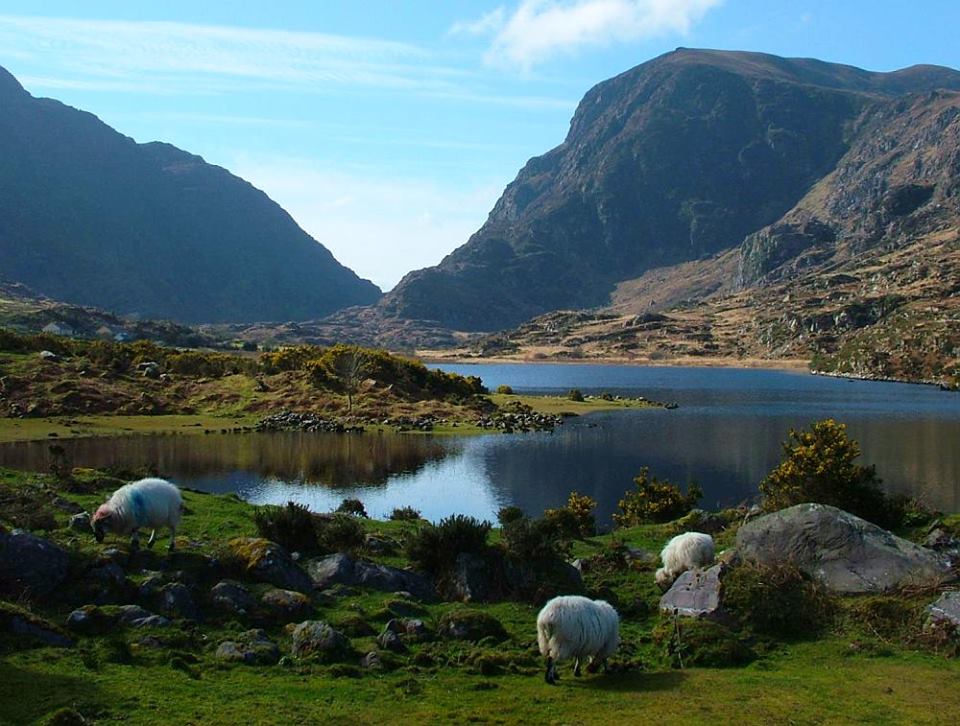 Gap of Dunloe, Killarney, County Kerry
We will also tour West Cork, another very beautiful area of Ireland that seldom features on regular tours of Ireland and stay overnight in Bantry and Cork having spent a pleasant afternoon in beautiful Kinsale. Before making our way slowly back to Dublin via Waterford and Kilkenny visiting Cahir Castle and the Swiss Cottage and / or the Rock of Cashel and Holy Cross Abbey and many of those picturesque little villages that you will instantly recognize from the movies PS I love you, Once and Circle of Friends etc.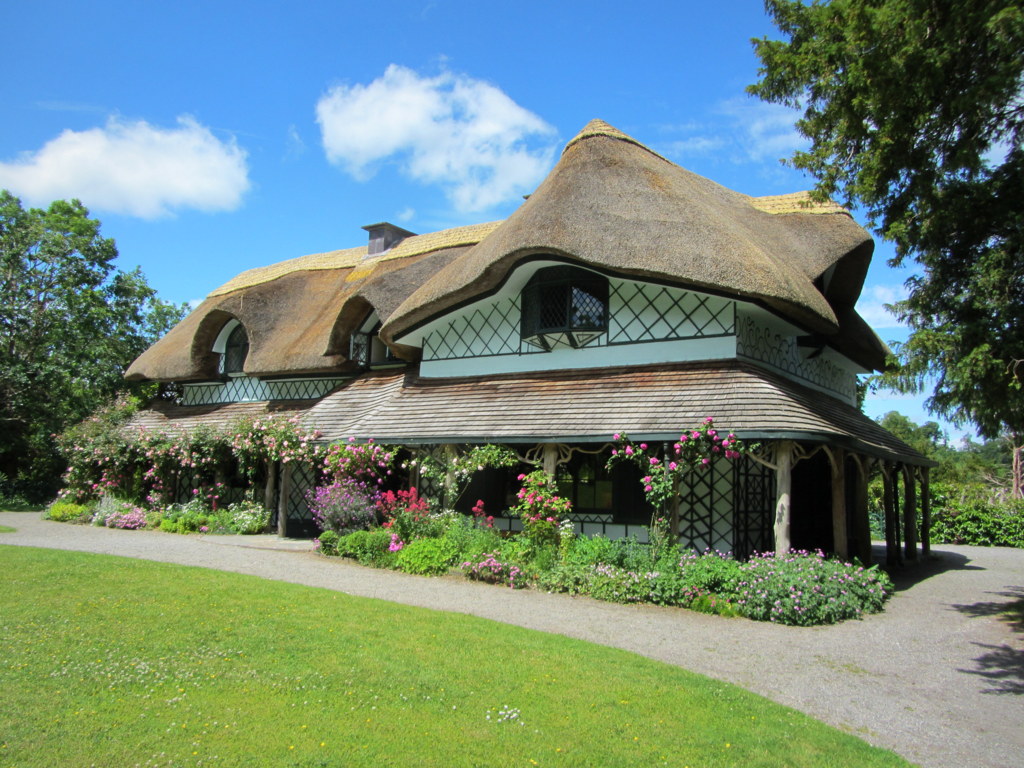 Swiss Cottage, Cahir, County Tipperary
And those my friends, our only just the highlights, there will be plenty more Hidden Gems included that I will keep under wraps for now, although if you register your interest by filling out the form below, I will happily send you a much more detailed itinerary. Admission charges to all of various visitor attractions will be included as well as complimentary Dublin Bus Sightseeing Tickets in Dublin, Trad on the Prom in Galway and / or a medieval banquet and a whiskey tasting session / distillery visit en route. So you won't have to put your hand in your pocket too often other than to buy a drink? Mine's a pint thanks!

Pub grub at it's best, organic mussels and a pint of Murphy's in O Sullivan's Pub on the Beara Peninsula.
tour Dates & Prices
Tour Dates and Prices
May 6th - 21st inclusive - €3,100 reduced to €2900 excluding flights.
June 10th - 25th inclusive - €3,300 reduced to €3,100 excluding flights.
Single Supplement May €500 / June €600 
Like I said all of the accommodation, most evening meals (not lunch snacks or coffees) and admission tickets will be included plus extras like entertainment. The only thing I can't include is your flights as it is easier and cheaper for folk to organize those themselves from their various destinations. There will be 2 x 2 week tours in May and June with 3 free nights in Dublin, 2 at the beginning and one at the end in case you want to do some extra personal sightseeing or shop for souvenirs on your own. The prices quoted below are per person sharing the same room, a limited amount of single places will be available at an extra cost which is detailed in the itinerary. So, if you are interested, please fill out the form below without any obligation and I will get back to you straight away re dates and prices. All the best and I look forward to having you join me on what I am sure is going to an exciting and interesting Guided Tour of Ireland, all the best Susan Byron
Contact Susan
Or if you would prefer to email me directly re any aspect of my Guided Tour of Ireland I would be delighted to hear from you and happily answer any queries you have, Susan Byron