Guided Tours of Ireland's Hidden Gems 2023 register now for an early bird discount on bookings made before the 31/8/2022.
Contact Susan Byron
Hi there, as you can imagine I am out on the road quite a lot during the summer, especially if the weather is fine, either on tour or researching more of Ireland's Hidden Gems, to add to my travel guides, this website and my facebook page. Or at home in front of the fire, on my laptop writing up my adventures during the winter, but I am always delighted to hear from you. Whether it is a query, some place I have missed that you think should be included or just to say Hi, which is lovely too!  Due to the volume of emails, I receive it may be a couple of days before I reply but I always do answer each and every email personally, so please be patient and if you don't hear from me, check your spam box, send me a reminder or message me on Facebook. You can contact me by phone, post or email at any of the addresses below, regards Susan.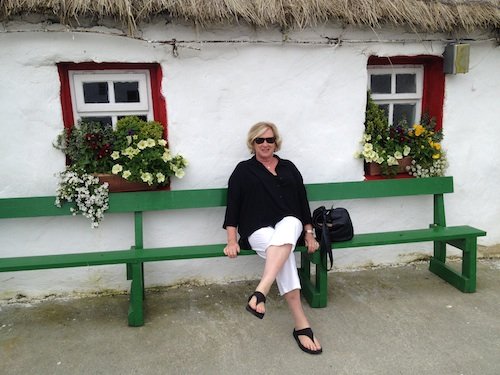 Susan Byron, Doagh Village, Inishowen, County Donegal
Or you might find all the inspiration you need in my Treasure Ireland series of Irish Travel Guides which are available from Amazon and can be downloaded to your kindle, laptop, tablet or smartphone.
Postal Address :- Susan Byron, Currenrue, Burrin, New Quay, County Clare, Ireland.
Mobile Phone Number :- 00353 87 6393565
Email as follows :-