Where to stay?
Where to stay in Ireland depends like any other destination on the kind of holiday you want and your budget? But there are some great deals to had in Ireland right now and the quality and choice is amazing. From romantic getaways in fairytale castles to scenic touring holidays visiting quaint old country houses. Super chic boutique city hotels, relaxing golf resorts or the ultimate in comfort Ireland's luxury 5 star, spa hotels....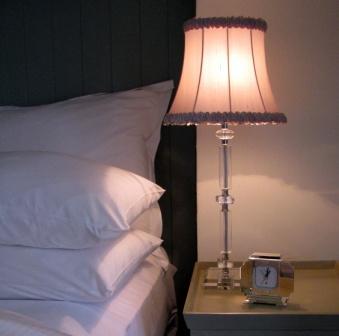 The following recommendations on are a hand picked list of Irelands Best Hotels based on first-hand personal experience, lucky me! that is guaranteed to satisfy even the most discerning of travellers.
All of the hotels listed are in great locations and have the nicest, most luxurious or quirky interior design you will see anywhere in Europe. The biggest comfiest beds, magnificent bathrooms with quality toiletries and thoughtful small touches like complimentary cupcakes, speciality teas or ground coffee in your room....
But what really makes each of these hotels, is the atmosphere created by the characters and staff that run them which is so far removed from the often indifferent anonymity of most world chains. You won't find any two listed here the same, the only characteristics they share are Ireland's legendary hospitality, comfort, good food and standard of service.
By choosing one of these hotels you will not only have the holiday of a lifetime but also an authentic and unforgettable experience of Ireland. For more information and a detailed listing please follow the links below.
1 Country House Hotels 2 Castle Hotels 3 Boutique Hotels 4 5 Star Spa Hotels 5 Luxury Golf Resorts
All of this information is also contained in an iPhone app guide Irelands 50 Top Hotels which you can download free at the link below. It's your guide to choosing the best hotels in Ireland, and promises some rare beauties and fascinating places to stay.....
Download Ireland 50 Top Hotels iPhone app. Or you can let Authentic Ireland arrange it all for you?