Guided Tours of Ireland's Hidden Gems - 2020 May & June Tours cancelled and rescheduled for 2021 see details below. September still on but likely to be rescheduled also if Covid 19 crisis and travel bans continue, Susan.
Faughan Valley, Northern Ireland
The Faughan Valley is a real hidden gem tucked away just 5 miles south of Derry City and surrounded by the brooding Sperrin mountains. It is an area not many people know about, as the big ticket items like the Giants Causeway and the Antrim Causeway Coastal route to the east, Donegal's Inishowen and Fanad Peninsulas to the west, not to mention legen-Derry city itself, tend to take over and outshine this natural little oasis. Having said that, the Faughan Valley is a wonderful place to base yourself if you fancy touring any of the above as all of the above are within easy reach of the 3 excellent hotels in the area. The Beech Hill House Hotel where I stayed was an ode to good old fashioned Irish hospitality and modern day standards of wholesome food in comfortable surroundings. The Belfray Inn is a revamped country house with an excellent bistro while the Best Western White Horse Hotel caters for business travellers and families with a leisure centre, gym and play area.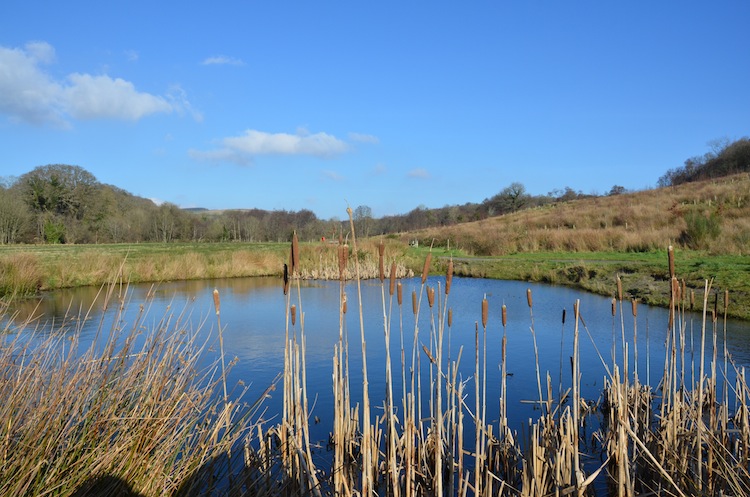 But if it's the great outdoors or a bit of peace and quiet you are hankering after, a break from the crowds or busy tourist routes the Faughan Valley is ideal. Get up close and personal with nature at Ness Woods, miles of safe, marked trails and the highest waterfall in Ireland are there to be seen and enjoyed, quietly.... A haven of wildlife with red squirrels darting about the trees and some of the rarest species of butterflies including the delightfully named Purple Hairstreak, it is a nature lovers paradise. You can go further afield of course and head on up into the Sperrin mountains which are deceptively high, Sawel being the highest at 698 mtrs.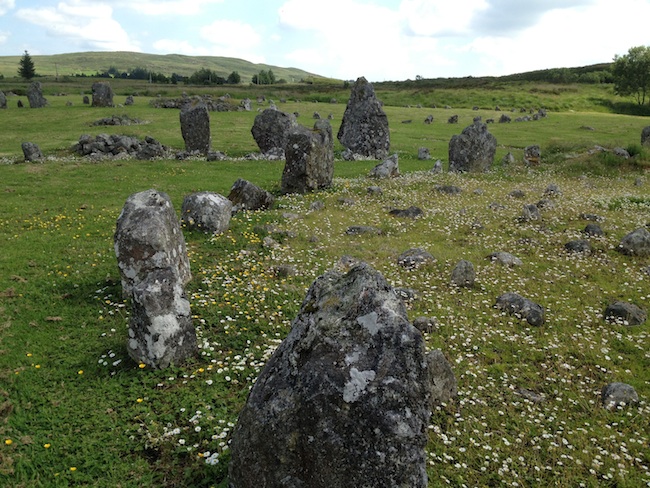 Nearby at Beaghmore is one of the biggest and most interesting complex of stone circles in all of Ireland which correspond to solar and lunar alignments and star patterns. It is also the only place I have ever seen where ley lines are clearly depicted in stone carvings and marked out in stone throughout the site. Fascinating and something you will not see anywhere else in Ireland, well worth a visit. As is Ashbrook House, an original Plantation House from the time when England 'planted' its own people on land confiscated from the local Irish O'Neill and O'Donnell clans who fled Ireland in the Flight of the Earls in 1607. Ashbrook House has remained in the same family descended from Thomas Ash who was granted the      estate some 400 years ago, it has a curious history with artifacts from all over the world following the owners military history abroad, private tours of the house can be arranged by appointment.
As you can see the Faughan Valley has a lot to offer and can be uniquely tailored to suit each individual whether you are a nature lover, outdoors enthusiast, culture vulture or part time historian. The City of Derry has no end of entertainment options being the European city of culture for 2013. Highlights includes the All-Ireland Fleadh Ceoil coming up in August and its unrivalled Halloween celebrations, costumed carnival and fireworks at the end of October. As well as being unique in its own right as the only intact medieval walled city in Europe that has remained unbreached for over 400 years. You can take an hour long guided tour of the city walls for £4 which I would highly recommend as it explains in a balanced and entertaining way the whole history of Derry city and the surrounding area. So, go where the crowds don't and explore the Faughan Valley....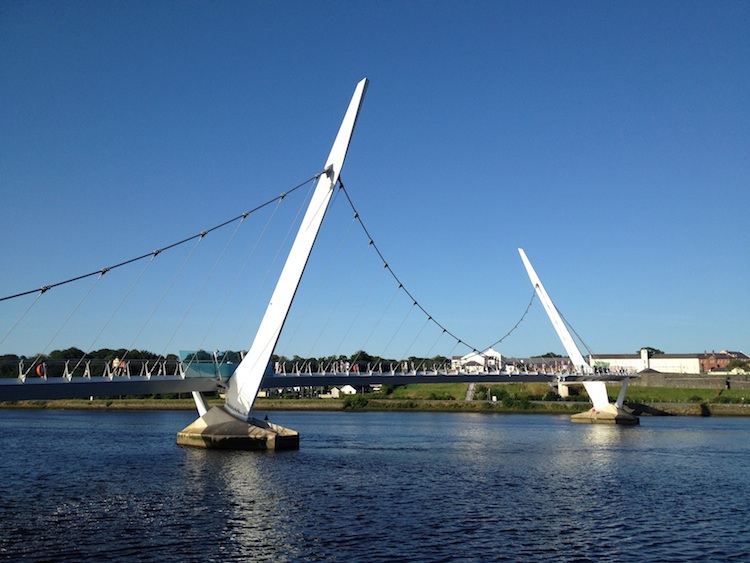 For more information on the Faughan Valley please click here.