Beech Hill Country House Hotel
Beech Hill Country House Hotel owes its success to one person alone, owner Patsy Kane, although she herself would never take credit for that above her loyal, hardworking staff. Before I even knew who she was, I got a sense of hospitality and something more, caring (Patsy is a retired paramedic) from the small busy woman, collecting drinks from the bar for some of her guests, seated out front in the sun, enjoying a barbecue, one of the many options for dinner. Then, I recognized the same lady, smiling out of photo opportunities with Bill Clinton, John Hume and Ted Kennedy, who have all stayed in this charming hotel just 5 miles outside of Derry City with its turbulent political past that is now enjoying its peaceful and cultural rebirth, so much so they are considering renaming it Legenderry ! A good name and well deserved it is the ideal place to base yourself for a tour of Northern Ireland, the city itself and Donegal too. An elegant and most unusual manor house (it even has its own church) which once belonged to the Skipton family it was built in 1739 and sits in its own extensive private grounds with the Faughan river running through it, a delightful gate lodge and huge walled garden which supply the hotel kitchen with fresh fruit and vegetables....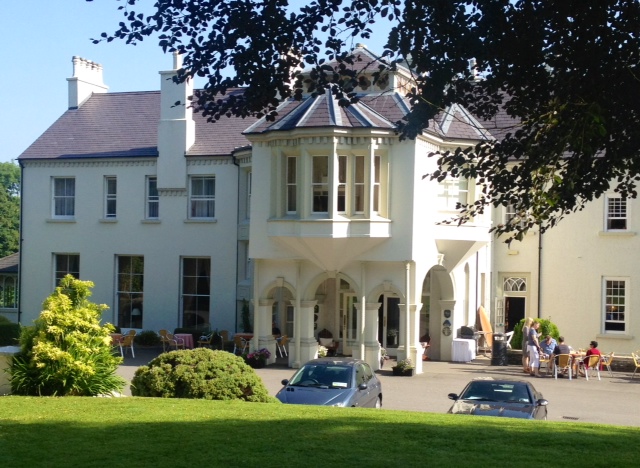 Beech Hill's other claim to fame other than having hosted all of the above political greats is that it was once a WW2 American naval base. Anybody else would have cleared the Quonset huts but no, Patsy wisely kept two of them and converted an ante room into a small museum celebrating the American Navy's time in Derry where they were stationed for 2 years from 1942-1944 and as one local described it "it was like as if Hollywood and the movies had come to town" with all those handsome young marines in Derry, many of whom married local girls. A series of delightful watercolours by naval artist at the time, Dwight Shepler, in the Skipton dining room depict there stay and now many of their children and grandchildren come to see where they actually were based in Ireland. It is the only place in Ireland where there was an American naval base and in fact Derry and the Foyle estuary is where Admiral (name) felt his fleet was safest during WW2.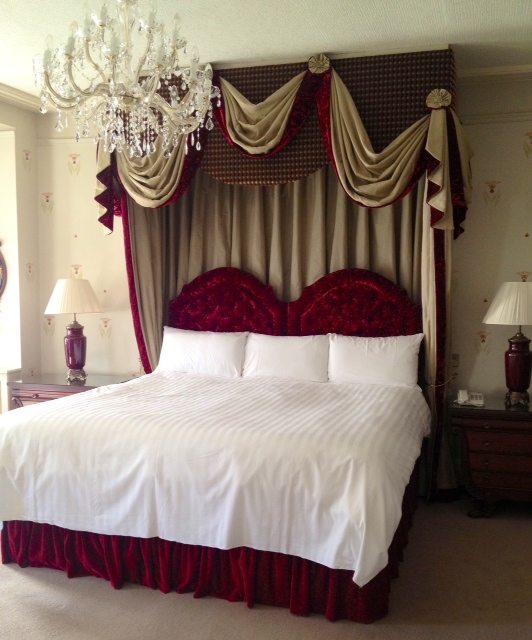 But apart from its special history Beech Hill is above and foremost about warmth, comfort and hospitality which you will definitely find here, invariably guests end up staying an extra night (or three) as there is so much to see and do in the locality. There is the beautiful Faughan Valley and nearby Ness Wood forest park, Derry City itself, the Giants Causeway, the Sperrin Mountains and the Inishowen Peninsula just over the border in Donegal.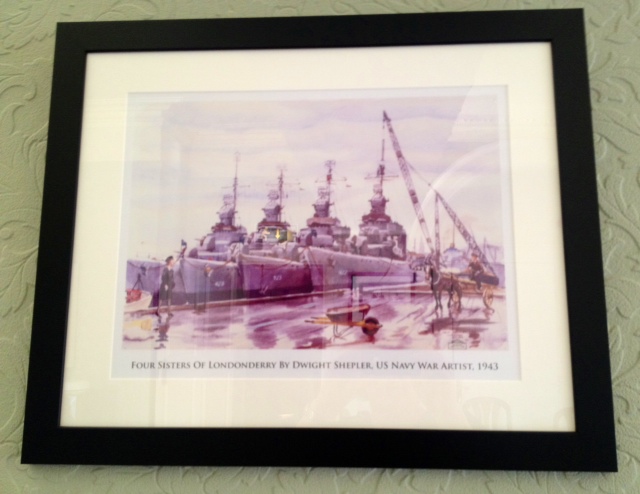 For more information or to book the Beech Hill Country House hotel online please click here.