Irish Art Galleries
Irish Art is celebrated the world over with the works of Ireland's finest artists, past and present, gracing the walls of many public galleries and private institutions in practically every major city. What you will find in Ireland though is small, beautifully, curated collections of several different artists with rotating and innovative exhibitions. The Limerick City Gallery of Art is a prime example, also the Crawford Gallery in Cork and the Model Art Gallery in Sligo, where you will find a selection of Jack B. Yeats paintings, brother of the poet William Butler Yeats. Dublin has the wonderful National Gallery of Art, although the Hugh Lane Gallery is my favourite and IMMA, the Irish Museum of Modern Art, all of which are free. Every taste and style is catered for, from the vibrant and colourful Yeats to the moody Keating's and the haunting Lavery portraits and the brilliant Louis Le Brocquy who passed away in 2012.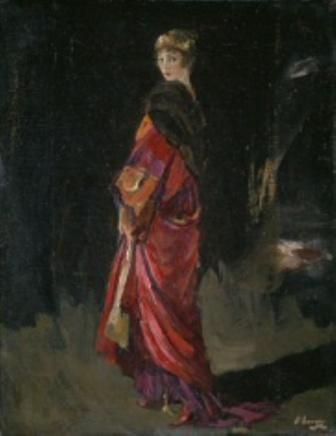 The Derek Hill collection at Glebe House in Donegal is quite wonderful too and well worth a visit if you up that way visiting Glenveagh National Park. As is the Ros Tapestry, an ongoing community work of art in New Ross, depicting the history of Waterford and Wexford, currently on display in Kilkenny Castle. And don't discount any of the smaller local galleries you might come across on your travels around Ireland, many have lots of wonderful pictures, sculptures and crafts, created by local artists on sale for the price of a regular print back home. And if you want a crash course in Irish Art, do please visit Kenny's Art Gallery in Galway, Tom Kenny is not only a renowned authority on this subject, he's generous with his information and stories as well, so allow plenty of time.
My Guided Tour of Ireland's Hidden Gems includes two free days in Dublin at the start of the tour for independent sightseeing during which you can visit any of the Dublin Art Galleries mentioned above or indeed the Book of Kells in Trinity College.
The 10 Best Galleries in Ireland are...
1  The National Art Gallery of Ireland, Merrion Square, D2
2  IMMA, the Irish Museum of Modern Art, Kilmainham, D8
3  The Hugh Lane Gallery, Charlemont Hse,Parnell D1
4  The Model Art Gallery, Sligo, County Sligo
5  The Limerick City Gallery of Art, Limerick, County Limerick
6  The Crawford Art Gallery, Emmet Place, Cork City
7  Glebe House, Churchill, Lettterkenny, County Donegal
8  The National Photographic Archive, 2 locations, Dublin 2 
9  The Ros Tapestry, Kilkenny Castle, County Kilkenny
10 The Kenny Gallery, Liosbán Retail Park, Tuam Rd, Galway
View Ireland's Hidden Gems - Art Galleries in a larger map
For more about Irish Art please click here.