Irelands Best Islands
No visit to Ireland would be truly complete without a visit one of Ireland's best islands. There is no shortage of choice with a short list of 16 of the 25 largest off shore islands in Ireland, included in my new Guide to Ireland's Islands which is available on Amazon Kindle. There is no substitute for a bit of island hopping in Ireland and a day out to any of those recommended will surely rate as one of the highlights of your Trip to Ireland. You will get real value out of a day like that when you have no option but to fall into the islanders rhythm and slow down to a snails pace. Most islands don't allow cars which means your only option is to go walk about or hire a bike, or if you are feeling really lazy take a mini bus tour, where available or a jaunt on a horse and cart. Either way you will be forced to slow right down which is no harm and for many a welcome relief to being permanently switched on or connected.... Relax, kick back, take time to smell the wild roses or feel the sand beneath your toes, you are in for a treat on any of Irelands best islands.....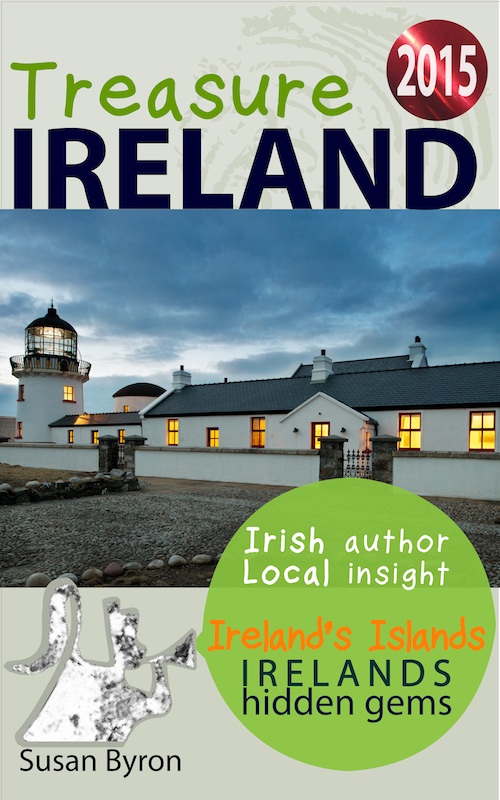 I designed and wrote this Guide to Irelands Best Islands so that you wouldn't land up as I have often done without a clue as to where to go or what to do in the limited few hours you might have ashore. You don't want to head off for hours in the wrong direction only to find the prettiest scenery or the nicest pub was just 5 minutes in the opposite direction. Nor do you really want to hit the busiest ones in high season, no doubt you will have heard of the Aran Islands, a series of 3 islands off the coast of Galway which are accessible from Doolin beside the Cliffs of Moher in the summertime and Rossaveal in Connemara all year round. The world and his mother will be heading for Inis Mór (the big island in English) to see the cliff side fort of Dun Aonghusa etc but if you really want to get a sense of real island life, head for one of the smaller ones like Inis Oír or better again Inis Meain which you will have pretty much to yourself any day of the year. 
If you are not fond of boats, there are several other islands that can be reached by landbridge including Achill Island in County Mayo, which has some of Ireland's best beaches and the original Atlantic Drive precursor to the Wild Atlantic Way or Valentia Island off County Kerry where you can walk in the 385 million year old footsteps of the dinosaurs.... 
Ireland's Hidden Gems - a Guide to Irelands Best Islands