SORRY, BUT I AM NO LONGER DOING TAILOR MADE ITINERARIES, SUSAN
trip to Ireland
Planning a Trip to Ireland in 2017 than maybe I can help! Even with all of the information on this website and in my eBooks, I still get enquiries daily from people all over the world who would much rather I organise it all for them, instead of getting stressed out about it themselves. Which is probably a wise choice, especially if it is a once in a lifetime trip to Ireland, significant birthday, honeymoon or special wedding anniversary. Besides, I don't really see the point of spending a large amount of money on flights and car rental for a week or two in Ireland, without having some kind of plan. Which was exactly the case with a lovely couple I met by chance a few years ago down in Dingle. They had arrived here from California for two weeks vacation with the intention of making it up as they went along, which was proving to be a bit of a disaster! They had spent their first day driving from Shannon Airport to Cork City and had gotten so tangled up in a nightmare of road closures (Cork is not the easiest to navigate at the best of times, even for us Irish) that they had no choice but to bolt out of there, having completely missed out on the delights of Kinsale and West Cork. Now, in fairness to them, they were very good natured about it because of the lovely weather at the time, but you see what I mean, they had wasted an expensive couple of days and nearly frightened the life out of themselves into the bargain.....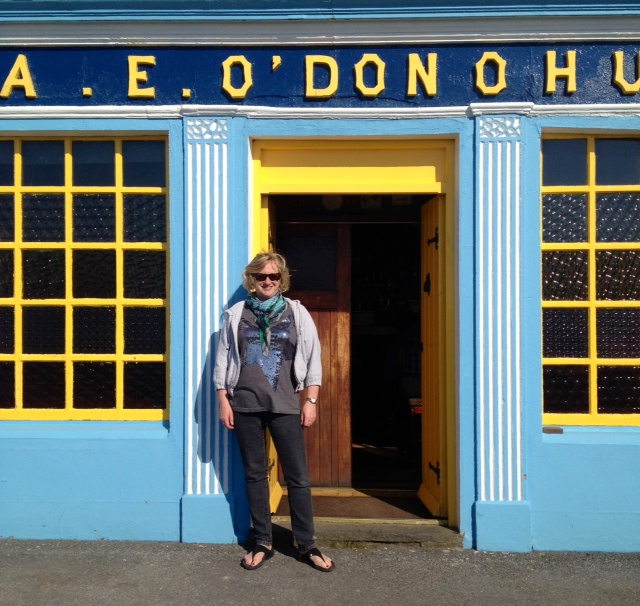 Susan Byron author of Irelands Hidden Gems.com
Tailor Made Planning service
A Trip to Ireland certainly shouldn't be like that, Ireland's airports are quite small and easy to navigate, picking up a rental car is simple enough or I can even arrange a chauffeur drive for you at a reasonable cost if required (something that is well worth considering if you are a party of four or more) Accommodation wise there is no need to cut corners, I can't tell you how many 'great deals' I have heard about that I would consider complete 'rip-offs' compared to what is actually available in Ireland.
Another factor is that a lot of the better accommodation is getting booked up months in advance with Dublin especially running at 98% occupancy all year round. But if you book early there are still some good deals to be had in the high end hotels during the shoulder seasons of May/June or September/October (all very nice months to visit Ireland) especially if you avail of the two nights bed and breakfast with dinner on one evening deals, available mid-week. You are effectively getting the second night at a much lower cost, but the real bonus is having a chance to draw breath and getting to know that part of Ireland and the people there a bit more intimately. And I don't just recommend luxury accommodation either, there are plenty of great bed & breakfasts, small country houses, smart city hotels, Irish cottage rentals as well as some fairytale castles....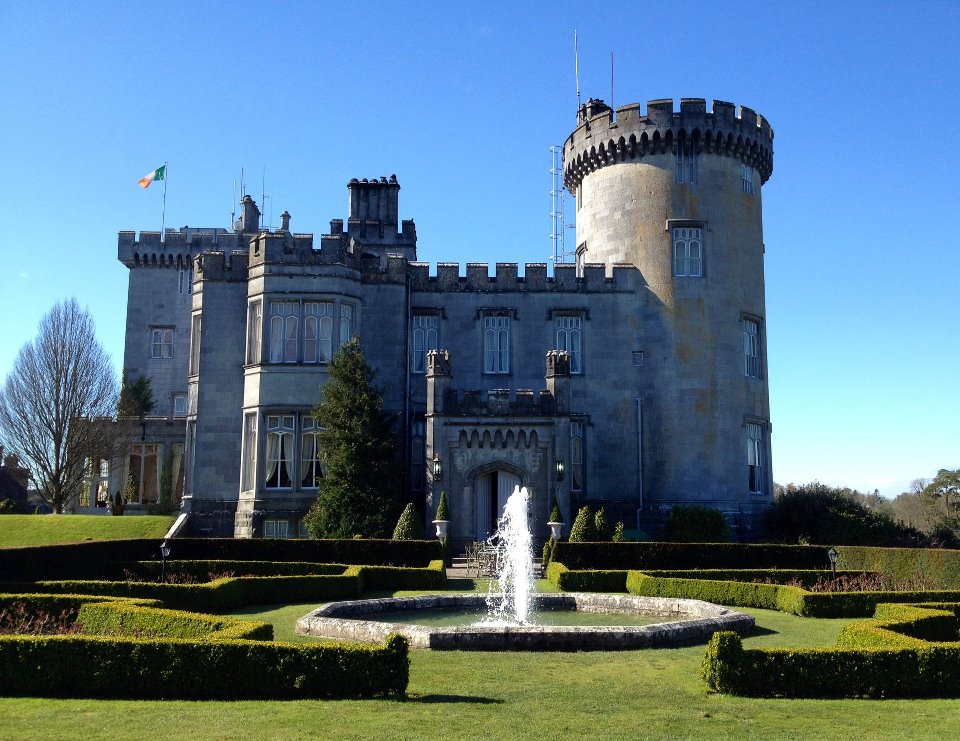 Dromoland Castle, Newmarket-on-Fergus, County Clare
What's included?
Also included in your bespoke Trip to Ireland are restaurant recommendations for lunch and dinner as well as good coffee and cake or pints of Guinness and seafood / sandwich stops while you are out and about. If you are familiar with my Facebook Page you will know that I love food, especially when it is well cooked, locally sourced and reasonably priced! We have lots of very good restaurants in Ireland, you just need to know where to find them. The last thing I want for you is to have a rubbish tourist meal, when perhaps just two doors down or a couple of miles further on up the road, you could of been feasting like the High Kings of Ireland.....
Also apart from being a native Irish person, born and bred, I have been travelling the  length and breadth of Ireland over the last 9 years researching content for my website and travel guides, so I know what I am talking about. I have had lots of great adventures, seen scenery that would make you cry, stayed in fabulous places and eaten incredible food which I am more than happy to share with you. So, depending on where you want to go and the kind of things you want to do and see, it is relatively easy for me to loosely plot your days, as I really do know all of the best spots in Ireland that you are never ever going to come across in the generic brochures or websites where they tell you what you want to hear and not the truth!
Furthermore, I will give you the heads up on how to avoid the crowds and steer you well clear of any tourist traps, so that you are guaranteed the best possible, most authentic experience of Ireland....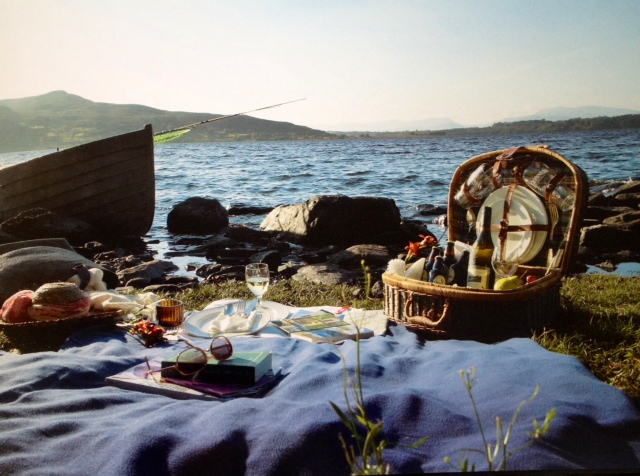 Lakeshore picnic, Ard-na-Sidhe, County Kerry
Fee Details
For me to Tailor Make your Trip to Ireland, I charge a set rate of €495 for groups of 2-4 people regardless of the trips duration. Larger groups are charged at €99 per person although next year I will be personally guiding 3 small private group Tours of Ireland which might be another option for you if you don't fancy going it alone? I am also more than happy to work with your own wish list or any special request or interests that you might have? Very often clients want me to include places their ancestors might have come from as well as providing my Insider Tips on those extra special places that you will never get to see on a regular tour. These are often not the Big Box Tickers (which I can of course include) I mean who doesn't want to see the Cliffs of Moher? but the off-the-beaten-track Hidden Gems, that independent travellers most want to see, without overlapping, cultural or scenery wise. I also build in plenty of downtime and/or interaction with the locals and/or any special requests. I am very good at surprises, birthdays and romantic liaisons and multi-generational holidays. It takes a special talent to keep everyone happy (says she) modestly!
I also select and reserve a range of accommodation at various price points at each location, the final decision is always up to the client, and make restaurant recommendations/reservations. I have built up a great relationship with the establishments recommended because they have all looked after my clients really well in the past. So, not only will you get the nicest rooms and the best tables but also the very best rate on the day, regardless of what booking.com says ! Having said that prices do fluctuate, especially in high season (July & August) so get back to me as soon as possible after you receive your itinerary to avail of the prices quoted at the time. The only thing I don't do is book flights because it is often cheaper and easier for clients to that for themselves but, I am more than happy to advise on onward connecting flights to the UK and Europe. 
A couple of sample testimonials from previous clients from 2013 - 2017
Testimonials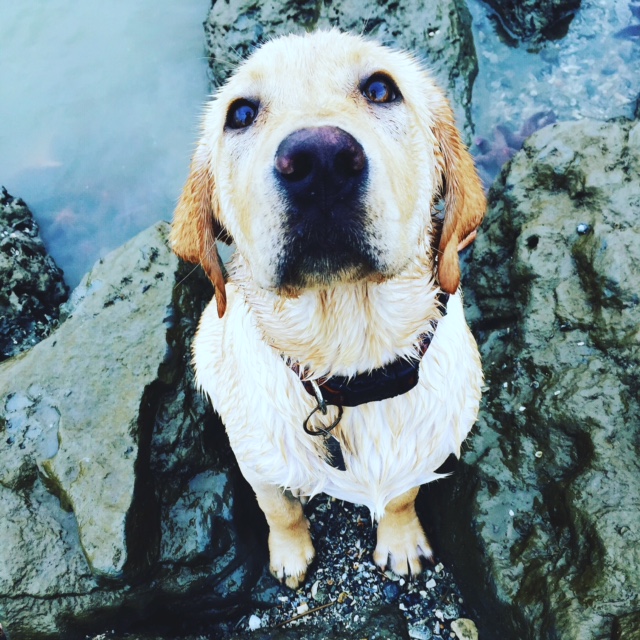 I LOVE IT!!!!! I have to re-read it a few times and will get back to you with some questions but it is exactly what I am looking for !!! Wow! Great job Susan! You rock !!! Wow wow wow!!!! I am so excited!!!! Talk to you soon! 
Susan Mason & Robert Mittar South Carolina, 2017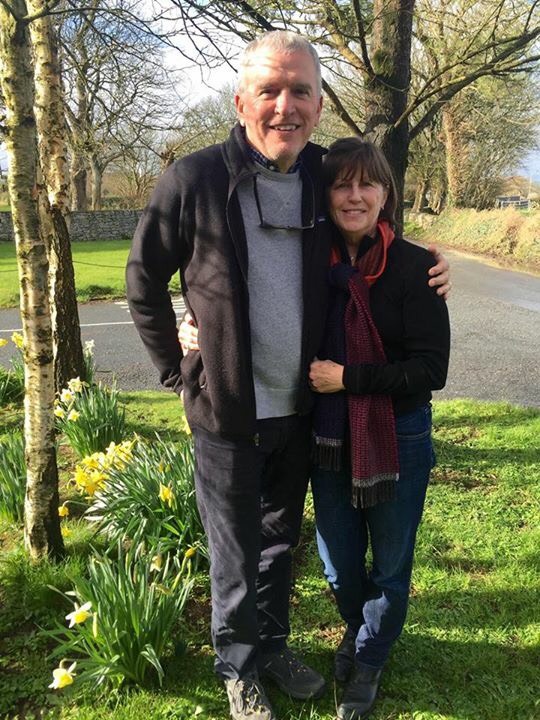 Susan, thank you for everything you did which helped make our wonderful trip to Ireland March 2017 one of the best trips we have ever taken. Your help/ professional services, kindness, attention to detail, sense of humor, honesty, discernment and good business sense have not gone without notice! What a gift you have and we are so thankful that we found you and Ireland Hidden Gems.
Bob & Elizabeth Perry, California 2017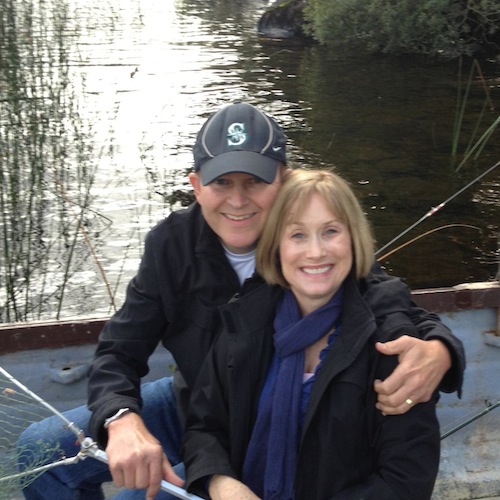 "Hi Susan, Julie and I cannot thank you enough for designing the wonderful 25th Wedding Anniversary Trip to Ireland. The estates, the spas, the rivers, golf courses and, of course, the food were all so unforgettable. You are so gifted. Yes, we both agree that Ard na Sidhe is the "Gem of Ireland for 2013" and the Europe Hotel's Spa was like something out of a James Bond film." 
Christopher & Julie Bene, Vancouver 2013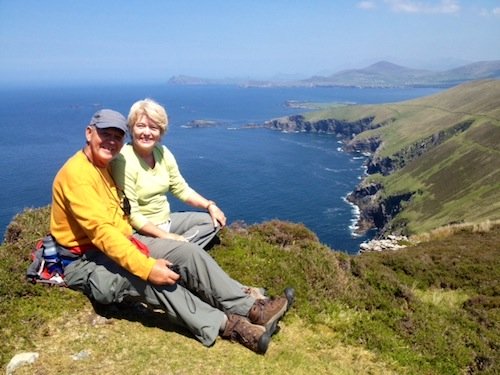 "We're home now Susan and still on a high from our fantastic tour of Ireland's west. It was a pleasure to meet and talk with you, and I want to thank you for letting us pick your brain about your gorgeous country. I doubt our trip would have been nearly so wonderful without your input." 
Jack & Karen Shannon, South Carolina 2013
"What a find.  Susan was absolutely invaluable in planning our trip to Ireland. I emailed Susan asking for some advice and not really expecting much of a response. To my surprise, she took a considerable amount of her personal time planning our vacation, helping us book our rooms and providing superb guidance in where to go and what to see. My wife and 4 young adult children travelled for a week and had a great time. We could not have had a better time, and certainly would not have had a better time without Susan's help. We even had the pleasure of meeting her and some of her family. I'm very glad we were able to get to know her and share a pint in Galway. Thank you Susan, I don't know if I'll ever be able to repay you for all the great memories of Ireland."
Jeff Brinza, New York 2013
"Hi Susan,  We LOVED LOVED LOVED our trip to Ireland! Everything you suggested was absolutely on point and amazing. I don't think a day went by that we didn't say, Thank God for Susan. And we did just about every single thing you suggested. Our trip was packed with just the right amount of travel and just the right amount of downtime.  We traveled with a 10 and 12 year old, and there wasn't ONE complaint about anywhere you sent us. In fact...they didn't want to leave! Our trip would have been a stressful disaster had I not found you and asked for your help. Thanks so much Susan for listening to our likes and dislikes and creating an itinerary that was just what we wanted."
Stephanie Tuss, Savannah, GA 2013
"Dear Susan, We can't thank you enough for planning our trip to Ireland as we celebrated our 20th wedding anniversary. There is no way I could have planned a two week vacation from the States to Ireland without being stressed and confused. To anyone out there worried about handing over money to a complete stranger in a far away location, all I have to say is, do it! Susan, you are so warm and friendly, and truly understood Darren and I as a couple and what we wanted out of a trip of this magnitude. You left no stone unturned, paying attention to every detail taking all the stress out of planning and allowed us the time to simply enjoy. From various castles, ruins, and gorgeous scenery to luxurious accommodations and food, we had the trip of a lifetime ! 
Jennifer & Darren Nelson, Virginia, USA 2014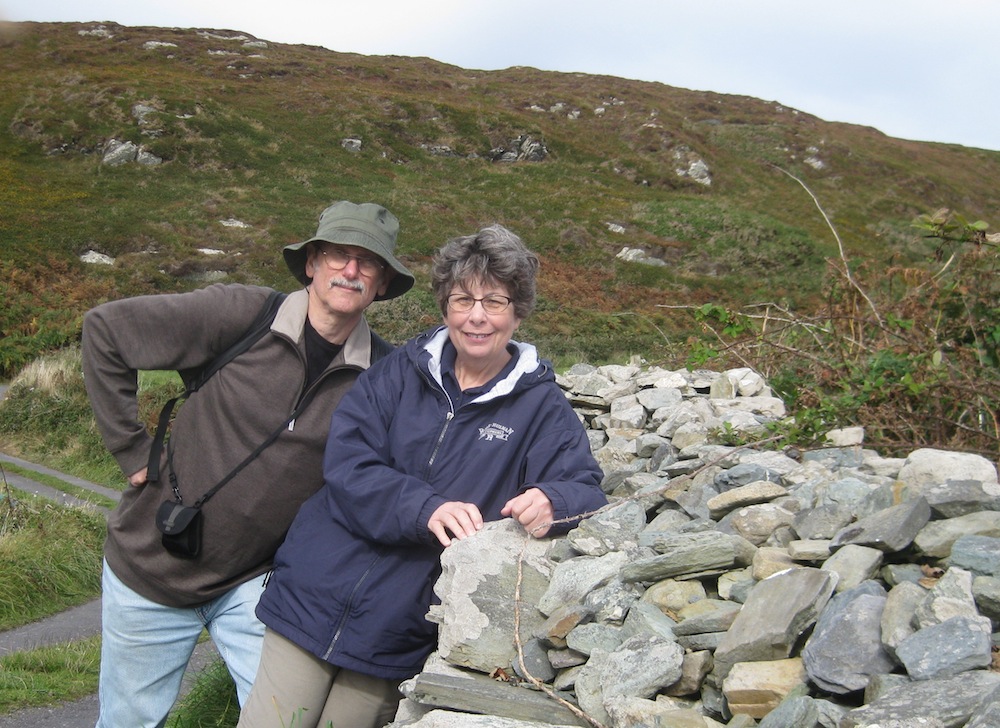 "Our trip was fabulous. We enjoyed all the lovely hotels and meals that came with. Each hotel had something different and special. At many of the hotels, it was very nice of you to arrange the niceties for our anniversary celebration-thanks so much; we have never been so special! The absolute best part of the whole experience was that you provided great help in planning our trip. One doesn't alway know if finds on the internet are what they seem, and I am happy that you provided everything you promised. Many, many, thanks."
Lynne & Ray Coleman, Illinois, USA 2014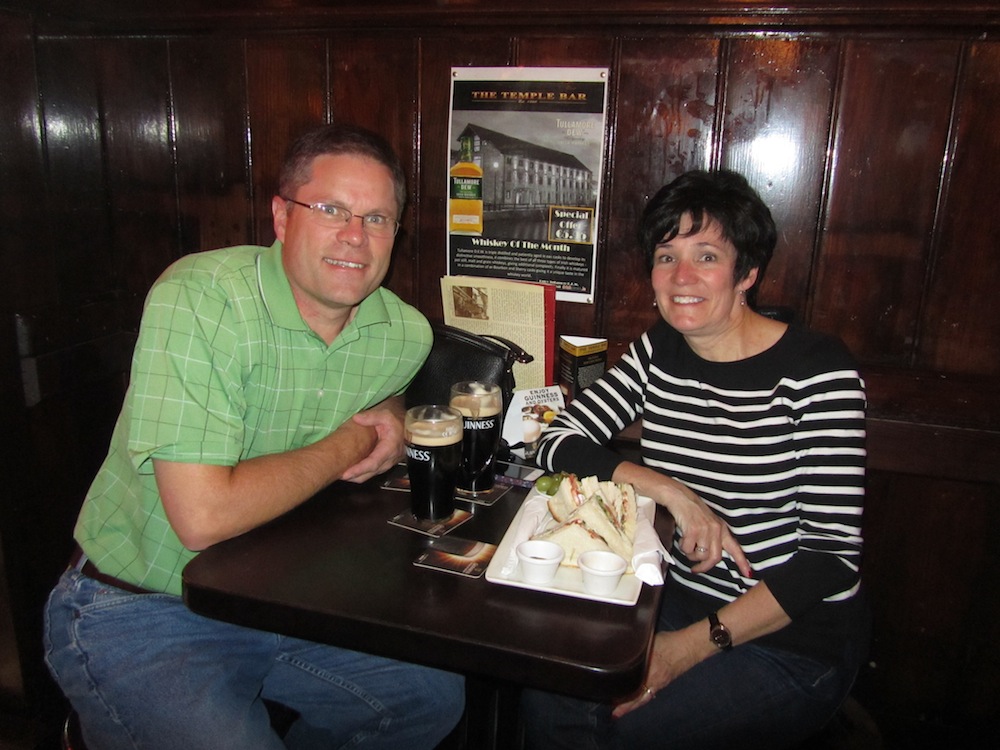 "Steve and I want to thank you for all the help you gave us in planning our trip to Ireland. We had an amazing time! The recommendations you made were wonderful! We enjoyed each hotel and B&B we stayed in. We would never have found all the beautiful sights we visited without your suggestions. The people we met were always, gracious, pleasant and helpful, it must be the Irish way and I can't wait to go back !"
Steve & Mary Black, Minnesota, USA 2014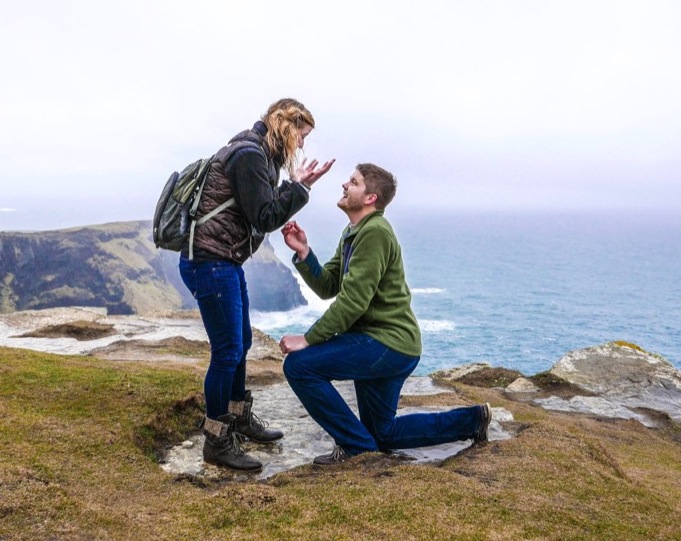 Hello Susan, I just wanted to thank you again for all of your help planning our amazing proposal trip! Maggie says she was beside herself the whole time and owes you a big thank you!. I made a little video of our trip which I thought you might want to read and watch! Thanks again for everything!!! 
Story Link: http://howheasked.com/marriage-proposal-at-the-cliffs-of-moher 
Joshua Phelps & Maggie, Indianapolis 2015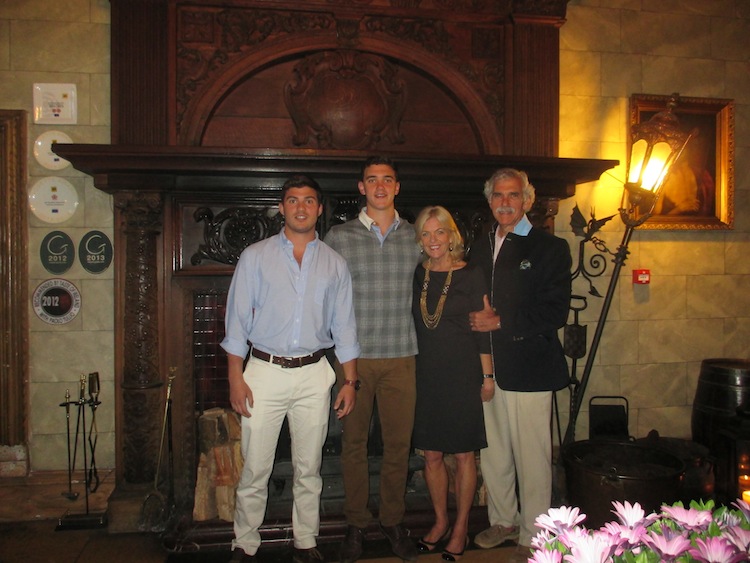 Hi Susan — I have wanted to email you for some time — our trip to Ireland was just amazing.  My family had a wonderful time and we so enjoyed the places and hotels you suggested — particularly Clare Island, Belleek Castle and the Delphi mountain adventure resort! I am telling all of my friends about our trip and how very helpful you were!    
Elizabeth Rubin, Philadelphia, USA 2015
Thanks Susan for such a thoughtful and special itinerary you arranged for us; I am certain we could not have managed on our own to find such unique accommodations​ much less think of the special touches you provided. We have several friends who are considering a trip to Ireland and  will definitely recommend you as well as contact you again when we return to Ireland in the future! We travel frequently and this was one of our best trips. 
Danny Cain & Don Bostick, Montgomery Village USA 2015
Dear Susan, we are back in the USA and wanted to thank you again for planning such an incredible Irish Trip for us.  We had a wonderful time.  The weather was beautiful. Everything was sooooo green and loved seeing all the sheep and stone walls. We met so many wonderful people.  Everyone was always so helpful. Ballinalacken Castle was such a beautiful place to stay.  The view outside our window was spectacular.  We could see the Cliffs of Moher. I could go on and on but we just thank you for arranging such a wonderful tour.  The nice thing was that we didn't have to take a bus tour which we really didn't want to do. We loved all that we did and enjoyed our time together.
Curt & Gloria Roy and Bill & Nanette Lowe 2015
Back again!
Hi Susan, after our second trip to Ireland in three years we figured out your "magic". Susan, you create itineraries that encompass more than simply "Hidden Gems" but true adventures in Ireland. For instance, our day at the Cliffs of Moher, which is a true Irish treasure of uncompromising beauty, included a 5.5 mile hike with the passionate and purposeful Pat Sweeney. Another adventure occurred shortly after our arrival into Dublin on a Sunday when we stopped into a hotel, which contained a cafeteria-style restaurant that was filled with families and people of all ages. What made this Sunday such a special adventure is that the "regulars" were watching the national finals of Gaelic Football. What was so surreal about this experience is that we were in New York hours before and now a part of the "Irish Super Bowl" somewhere off the N5 highway. You will never discover this "magic" on a tour bus or in an American-style hotel. 
Christopher & Julie Bene, Vancouver 2015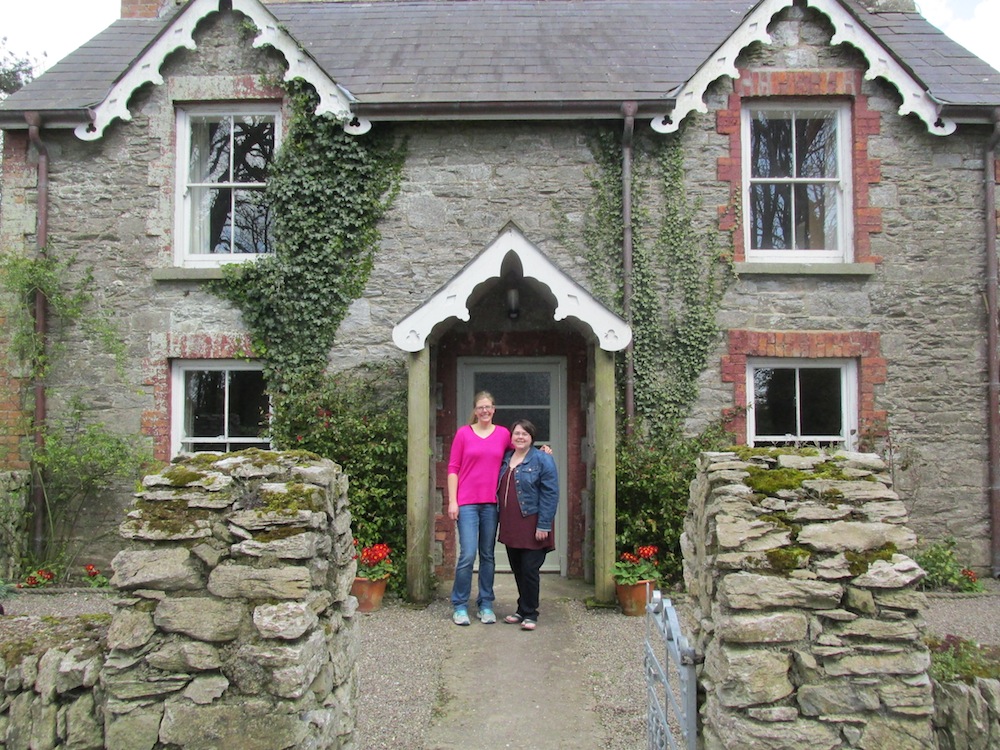 Hi Susan, our trip was a wonderful and an amazing experience, what a beautiful country and the weather was fantastic. We got one day of absolutely beautiful weather which we spent doing the Lakes of Killarney and Gap of Dunloe and another that was rainly and drizzley which luckily coincided with being in Kinsale where we enjoyed lunch in the Bulman and exploring this adorable little town. We felt you did a wonderful job arranging this trip for us and our Moms and will definitely recommend your website to friends and family considering a visit. I hope to visit again some day. Thank you again for putting it together for us! 
Blessings, Katie Harman Michigan 2016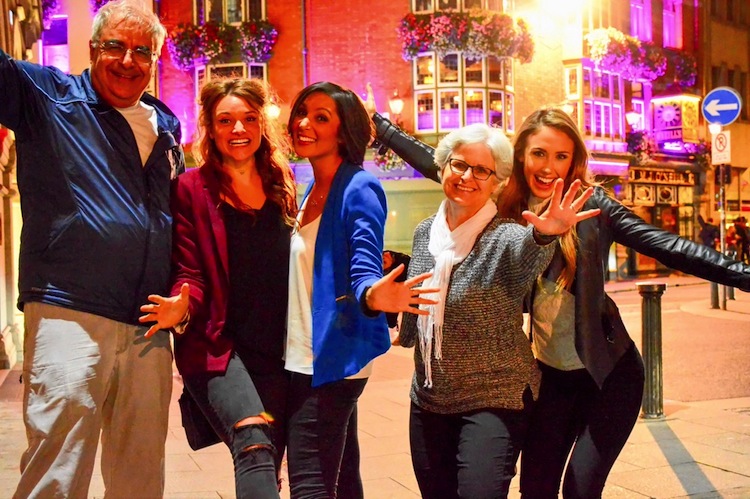 Hi Susan, we returned from our trip a week ago and had a fabulous 12 days. We spent three days in Dublin, then did a clockwise trip ending in Doolin, successfully (!) putting 800 miles on a Volkswagen Passat that we rented.  I would love to go back and explore the Burren and Connemara regions next year, especially in May or so. We spent much of a day on the Beara Peninsula and could have spent much more time there.  We saw the tapestries in New Ross as well as the Dunbrody.  In Dublin, we went on a Rural Pub Tour, visiting three pubs in the countryside outside of Dublin and met these 3 lovely young ladies!  Thanks for all the advice. We are already looking forward to coming back to Ireland!
Richard Pockat, USA July 2016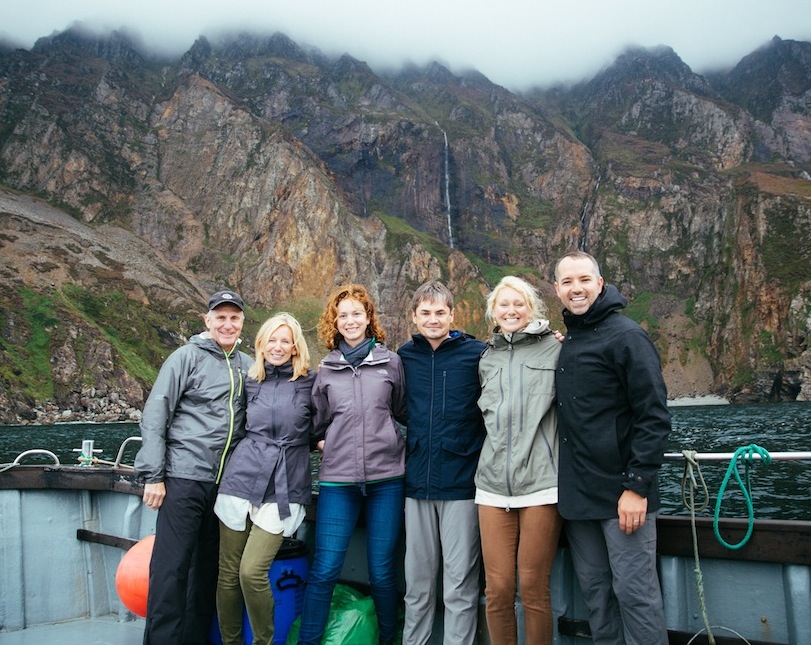 Howdy all, in case you're planning your next vacation, - on behalf of the whole McNutt family – highly recommend that you consider Ireland. Its lush green fields, endless stone walls, and Guinness-drinking children did not disappoint. As the Irish would say, "The craic was ninety". 
The McNutt Family, Bermingham, Alabama, USA August 2016
If you would like me to create a Tailor Made Trip to Ireland for you, please fill in the form below without any obligation and I will get back to you as soon as possible, all the best Susan
NEW FOR 2016 Bed&Breakfast Touring Guide for you to pick and choose your own dates and accommodation based on my recommendations....