Limerick City's Renaissance
'Let Limerick Surprise You' is the city's new slogan and it certainly will ! With a Royal Charter older than the city of London itself, it began life as a Viking settlement on a small island in the Shannon river during the 9th century, later becoming the walled medieval stronghold of Brian Boru and the high kings of Munster and Thomond before being invaded by the Normans in 12th century. As you can imagine, Limerick has seen its share of turbulent times since, both socially, as documented by the late Frank McCourt and architecturally, in the fine Georgian area of Pery Square with the result that there is a lot to see and do here in Ireland's 3rd largest city which is enjoying its 21st century renaissance.
While Limerick is the undisputed sporting capital of Ireland with Munster Rugby legends forming the backbone of the Irelands International Rugby Team it certainly has its 'soft' side being the home of RTE Lyric FM, Ireland's much loved and only classical music radio station. There's a vibrant arts culture and up and coming foodie destination spearheaded by the artisan producers at the Milk Market. And in between all that there is a serious amount of noteworthy architecture from King John's Castle to the ancient St Mary's Cathedral and newly renovated, Gallery of Art in the Peoples Park, as well as my own personal favourite the Hunt Museum, in the Customs House. As well as plenty of smart new hotels, shops, bars, restaurants and walkways....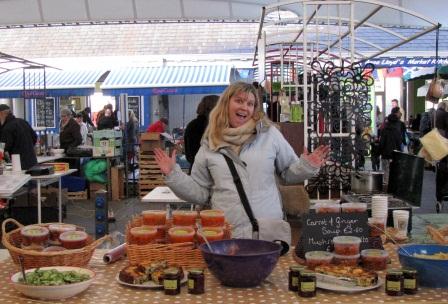 Heroes include Terry Wogan, Richard Harris, Kate O'Brien and Pultizer prize winner Frank McCourt whose gloomy tale of growing up in the city 'Angelas' Ashes', criticized for being overly gloomy, nevertheless resonated around the globe selling in excess of 50 million copies, in 25 languages. Paving the way for a new band of street ambassadors to the city, who are happy to answer questions and point you in the right direction. Just 25kms from Shannon Airport it's the perfect base for touring the West of Ireland, with easy access via the new tunnel, south to the Dingle Pennisula, Kerry and Cork or north to the Cliffs of Moher, the Burren, Galway, Connemara and Donegal or indeed East on up to Dublin via the Magical Midlands and beyond...
The Top 10 Things To Do and See in Limerick are....
1 Bunratty Castle and Folk Park, County Clare. 2 Foynes Flying Boat Museum, Foynes. 3 Frank McCourt Museum, Hartstonge St. 4 Glenstal Abbey, Murroe. 5 Hunt Museum, Rutland St. 6 Limerick City Gallery of Art, Pery Square. 7 Lough Gur Stone Circle, Lough Gur. 8 Milk Market, Cornmarket Row. 9 St Mary's Cathedral, Bridge St. 10 Thomond Park, Cratloe Rd. For more generalised information about the city, plus details of forthcoming events, festivals & special offers please click on the following link...