Thomond Park - Munster Rugby
Thomond Park is more than just a stadium, it is the hallowed ground of Munster Rugby Club, one of the four provincial teams of Ireland, which is one of the most successful and best supported rugby clubs in the world. Nowhere in Ireland is the allegiance to a rugby team and its players more profound. Limerick is a tough city which has seen more than its share of rough times, perhaps it's this fighting spirit that has brought them to the top of their league in more ways than one.
Thomond Parks new 25,600 seater, state of the art stadium was completed in just 18 months at a cost of €40 million, a fraction of the cost of the Aviva Stadium in Dublin. And while its looks like a bit like a space station has landed on the outskirts of Limerick, its success isn't down to its high tech spec or marketing hype but the fact that it's an integral part of the local community, who have produced the players, linesmen and loyal fans, in much the same way Croke Park is part of that local community in North Dublin.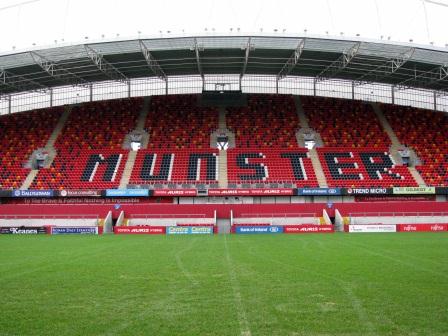 On match days the atmosphere is electric such is the wave of energy and support for this team who have their own club with a fan base of 1000's with branches worldwide. They even have their own anthem 'Stand up, and fight' and the slogan 'To the Brave and Faithful, Nothing is Impossible' This passion, respect and pride is palpable in the museum with the images and signed jerseys of sporting legends such local lads made good, International heroes such as Ronan O'Gara and Paul O'Connell, currently acting captain of the Irish RBS 6 Nations squad and Irish Rugby Team. The coveted Heinekan Cup glistens in its showcase, which Munster won in in 2006 and 2008 and which they are hoping to win again this year. It will be certainly be fever pitch on Easter Saturday with the quarter finals against Ulster.
'Go n'eiri an t-adh leo'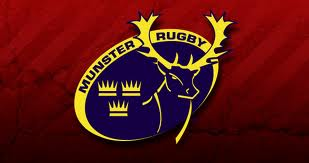 10 Other Sporting Things To Do and See near Thomond Park are....
1 Sports Museum at the University of Limericks Sports Arena, important collection curated by sports physiotherapist Ger Hartmann of sporting artefacts, memorabilia, flags, jersies and trophies.
2 Ballyhoura Country mountain biking, quad biking, horse riding and hiking trails, in the beautiful countryside at Kilfane, County Limerick.
3 Limerick Wake & Ski take to the water at Castleconnell, County Limerick to experience some thrills and spills.
4 Lazy Dog Clay Bird Shooting all weather indoor and outdoor rifle range, Kilfanane, Limerick.
5 Westfield Wetlands or go bird watching here to in this new recreational space which includes walk & cycleways and a viewing platform, between Barringtons Pier and Shannon Bridge.
6 Skydive Ireland experience the ultimate adventure of free falling at speeds of 200kms an hour at Birr, County Offaly.
7 Atlantic AirVenture or take the safe option and try out the flight simulators at this fun aviation centre in Shannon.
8 Foynes Flying Boat Museum or hop across the river Shannon via the new tunnel to Foynes to learn all about flying boats and step inside a full size replica of the Yankee Clipper.
9 Kilcornan Karting arrive and drive...kids must be 10 and over for insurance purposes, open 12-9, seven days a week.
10 Stonehall Farn a petting farm of warm furry or feathered friends for the little ones, open from Easter to Halloween with a special Santas grotto at Christmas.
For more information on Thomond Park please click here

For more To Do and See in Limerick please click here