Crawford Art Gallery, Cork City
The Crawford Art Gallery is located in the original Customs House which was built in 1740 beside the Cork Opera House which was renovated as a Millennium project and given a bright, new modern facade so you can't miss it. A very pleasant, pedestrianised city centre space Emmet Place has an arty vibe before you even go inside with plenty of street side cafés and nice shops just a stones throw from the River Lee. Originally extended in 1880 to incorporate studios and a gallery by Horatio Crawford it became the Crawford School of Art with many of Ireland's most important artists studying. One can you just imagine them sketching away in front of the elegant Grecian and Roman plaster casts languishing on their pedestals in the Sculpture Gallery on the ground floor which came from the Vatican in Rome.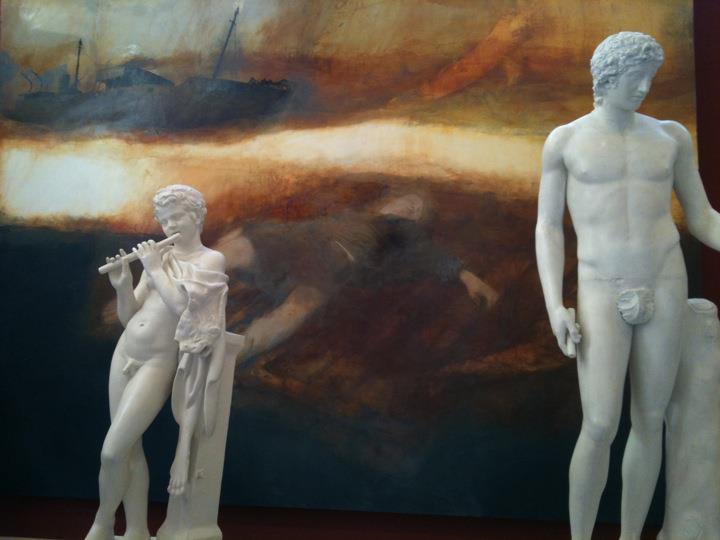 Upstairs, is the permanent collection, which is very nice selection of Irish Art from the 19th and 20th century. I am very fond of small, well curated collections like this one at the Crawford Art Gallery where you get a nice contrast of style and interpretation, in fact it is a great introduction to Irish Art. A current exhibition entitled 'Landscape and Irish Identity' looks very interesting which explores our enduring interest and affinity with our landscapes and the stirrings of tourism as far back as the 18th century. It includes a painting of the Giant's Causeway by Susan Drury in 1740 and a series of scenes featuring Killarney by Jonathan Fisher in 1770 and many more actual and stylised landscapes which graced the walls of various Irish Country House once upon a time.
For more Things To Do and See in Cork City please click here.
For more information about the Crawford Art Gallery please click here.