National Gallery of Ireland
The National Gallery of Ireland is just what you might expect of a national art institution in any country with a fine collection of Old Masters. But, one in particular 'The Taking of Christ' by Carravaggio has an unusual story and exceptional provenance. Originally commissioned by the Roman Matei family in the 17th century it was thought to have been 'lost' for several hundred years until low and behold it turned up in the diningroom of a Jesuit Father's home in Dublin, where it had been hanging over the mantlepiece unnoticed for some 60 years.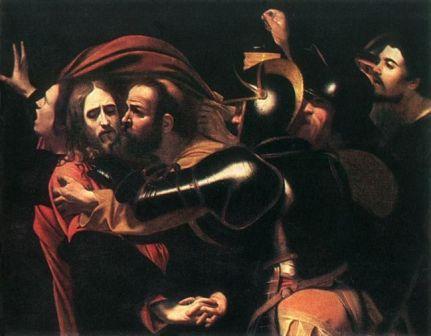 A visiting restoration expert from the National Gallery recognized it for what it might be which completely surprised the fathers who had paid it little or no attention for all those years believing it to be a copy. Much debate followed of course, regarding its authenticity but it was eventually traced to Marie Lea Wilson who had donated it to the Jesuits after her husband died, he had bought it from William Hamilton Nisbet who had originally acquired it from the Matei family. Following expert restoration which revealed its true magnificence it is now on permanent loan to the gallery along size a huge selection of old masters. Admission to the permanent collection is free.
10 Hidden Gems near the National Art Gallery
1 Take a stroll in the leafy park on Merrion Square just opposite the gallery and if you are around on a Sunday, visit the Art on the Railings where Irish Artists hang their work from the railings of the park for sale, you might even bag yourself a bargain.
2 Have coffee in the stylish Davenport Hotel opposite.
3 Or go around the corner for a pint or pub lunch in the Lincoln Inn, a nice old Victorian Pub on Lincoln Place.
4 After walk on down Pearse Street to the Science Gallery (it is free)
5 Or duck in through the back gate of Trinity College to stroll across the campus and visit the Book of Kells and famous Long Library.
6 Leave by the main entrance to view the Old Bank of Ireland Buildings on Dame Street.
7 Hang a left to visit Peterson's Shop, the oldest tobacco / pipe shop in Dublin.
8 Have your picture taken with the statue of Molly Malone or the Tart with the Cart as we call her at the top of Grafton Street.
9 Have coffee and sticky buns in Bewley's Oriental Café, another landmark Dublin institution.
10 Feed the ducks in St Stephen's Green, another beautiful park at the bottom of Grafton Street.
For more Things to Do and See in Dublin please click here. For more information on the National Gallery please click here