NEW FOR 2016 - Trip to Ireland Planner 
Ireland's Hidden Gems
Ireland Hidden Gems is an independent travel website written by Irish travel writer and photographer Susan Byron a native of Dublin, now living on the West Coast of Ireland in County Clare. It is designed to highlight only the very best of what my Ireland has to offer the independent traveller or curious web browser. It is about quality not quantity, which is why my recommendations are limited to the Top 10 in each category instead of a dubious hit or miss list of multiple choices. Based on six years of personal research and a lifetime of experience, these are listed under titles, which include the spectacular landscapes, historic castles, mysterious sacred places of Ireland as well as an insight into our rich culture and ancient traditions....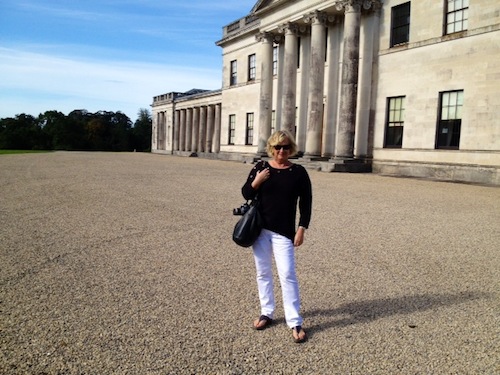 The Hidden Gems are those little known, extra special places or other interesting Things to Do and See at each location, which you won't find in any of the regular guidebooks. These are listed separately at the bottom of each page. For example, did you know that near the Cliffs of Moher there is an ancient holy well named after St Brigid who was a Celtic Goddess long before she was credited with being a Christian Saint! A golden beach at Fanore from the Irish 'Fáinne an Óir' which mean ring of gold in Irish, boat trips to the Aran Islands not to mention some of the best surfing and traditional music in the West...
In addition to the website, I have written 4 Treasure Ireland Travel Guides which are available as eBooks on Amazon.
Where to Eat, Sleep & Play 2015 contains a handpicked selection of the 300 best answers to those very same questions including 10 Rooms with a Sea View, 10 Posh Places to Stay for Peanuts, 10 Pubs with snugs etc.
Things To Do 2015 contains the Top 10 listings of the best (not necessarily the obvious) visitor attractions complete with 10 Hidden Gems at each location, with Google maps and clickable links for further information, ticket prices, opening times etc.
Places To See 2015 is all about those extra special, off the beaten track places, that most tourists never get to see, much less experience while they are here.
And finally Ireland's Hidden Gems - a Guide to the Islands has just been released. Ireland's islands are very special pocket sized versions of the mainland and not to be missed.
All four are available from Amazon.com and can be downloaded to your kindle, laptop, tablet or smartphone.
If you would like regular updates on what is happening why not join me over on facebook
Ireland's Hidden Gems is supported by the Heritage Council of Ireland.
Go n'eiri an t'ádh leat - Good Luck ! Susan Byron
Nov 19, 15 06:55 AM

Donegal has it all, a beach for every day of the year and the kind of scenery that will make you cry

Nov 19, 15 06:11 AM

West Cork is in a word idyllic with a balmy climate, fabulous scenery and the best artisan food producers you will find anywhere in Ireland

Nov 11, 15 02:05 AM

Planning a trip to Ireland next summer, feeling a little overwhelmed?, a Ready Made Trip could be the solution?