Ashford Castle Spa
In my mind a spa experience should be about sheer escapism, pure luxury and serious pampering, which is exactly what you get in the new spa at Ashford Castle. It actually transports you to another world inspired by travel, the soft strains of the theme tune to the movie 'Out of Africa' had me booking a flight South while thumbing through the pages of Condé Nast Traveller in the relaxation suite. And there's more than a hint of Africa to this story, as the new owners of Ashford Castle, the Tollman family, hail from there, having brought their combined talents of hospitality (they own the Red Carnation group of luxury hotels) and interior design, daughter Toni teamed up with Philippe Benino, with them to create this masterpiece.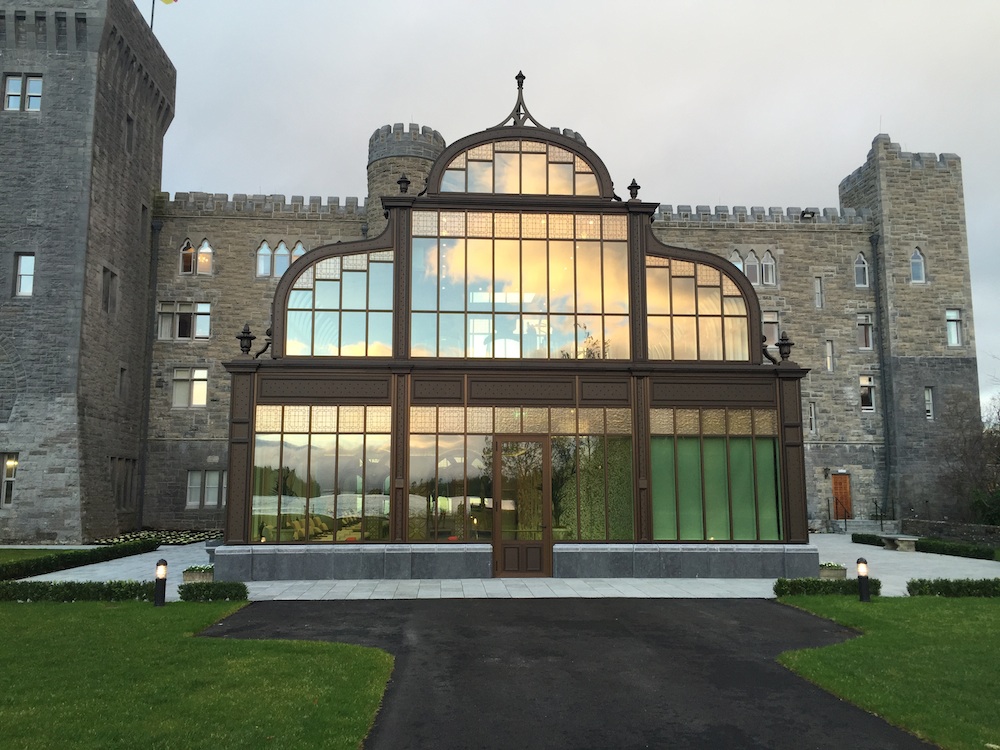 The potential problem of marrying a 10th century castle to a 21st century spa facility was cleverly solved by the French architect, who designed a glass orangery style conservatory typical of the French Chateaux that inspired the original owners, the Guinness family when they renovated in 1850s. Of course it helps too that no expense has been spared in the design, building and fit out from the largest to the smallest and most thoughtful detail. Hair bobbins in the changing rooms and glass that changes instantly to block out the heat should the sun shine too intensely on the resistance pool, mirroring Lough Corrib and the gorgeous leafy woodlands that surround Ashford Castle Estate. Which perhaps inspired the ceramic Tree of Life mural designed and installed by South African Jane Du Rand, I could have spent all day admiring the strange mythological creatures scrambling about its branches.
Apart from all the fabulous treatments on offer, Ashford Castle Spa is the kind of place where you instantly feel younger, more elegant and beautiful, simply by virtue of having stepped inside through the arched, bleached oak doors with embossed metal details with a Moorish influence. The therapists wear gloves so as not to smudge the metallic sheen of the individually styled and sourced handles. Still on the African theme there is a hamman, a rarity in Ireland but, oh so wanting, in our cold, clammy climate. Deliciously warm, there is underfloor heating throughout and you are supplied with generously sized, cotton lined, terry toweling white robes. The devil really is in the detail and there is absolute nothing missing here. And just like a good movie that you want to watch over and over again, in case you missed any of the good bits, I can't wait to revisit, when I get back from Africa of course.....
For more information or to book a treatment visit Ashford Castle Spa or to find out more about Ashford Castle and activities on the estate including Afternoon Tea and taking a Hawk Walk please click on the following link Ashford Castle.