Irish Folk Tours
If you fancy something completely different and more authentically Irish than trawling the public houses and tourists haunts of Temple Bar, might I suggest an evening of good food, folklore and storytelling at one of the oldest bars in Ireland, the Brazen Head in Dublin? Just down from the hill from Christchurch Cathedral you will find this centuries old coaching inn close to the River Liffey. Hugely atmospheric it is busy most nights of the week with tourists yes but a lot of locals too enjoy after work drinks and socializing. Make your way to the top floor where you will be met by the nice people from http://www.irishfolktours.com who will show you into a delightful private, candlelit diningroom with fires blazing. Here you will join your fellow guests, prior booking is essential and shown the menu which features traditional Irish fare, including Beef in Guinness stew, Irish stew (with lamb) Bacon and Cabbage etc with a choice of starters and deserts. Friendly waitresses will take your orders for drinks from the bar downstairs so you don't even have to leave your seat while you kick back, relax and listen to the folklore and stories.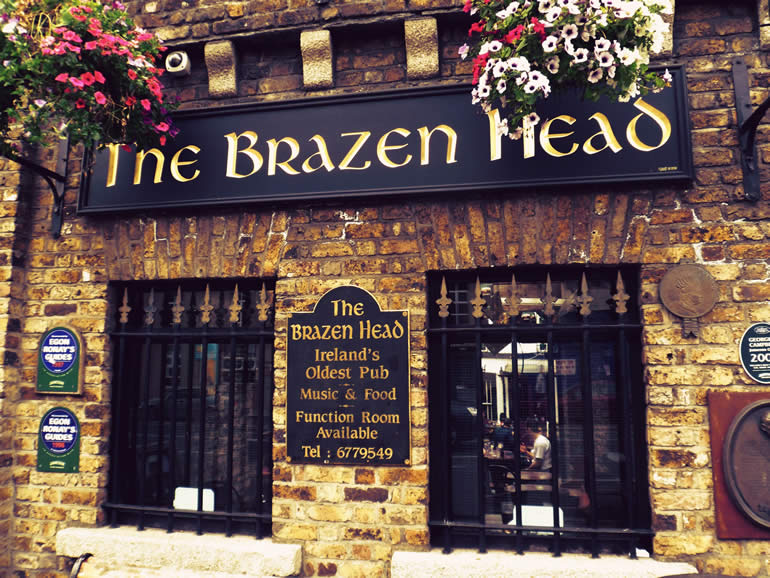 Our host was Helena, a delightful young lady from Kilkenny with an incredible singing voice that had the room spellbound when she broke into "She moved through the fair" but I am jumping the gun. Helena explained the Irish people's obsession with the humble spud and how it played such an important part in our history and our culture weaving in stories of the famine and emigration which is how many of the audience came to be there. A mixed bag of English, American, Australian most of Irish descent or at least clinging to some tenuous connection, not that we mind at all, we are more than proud to welcome anyone with an interest in Ireland. The more the merrier as they say and it certainly started to get rowdier and more fun while the musicians cajoled us into signing and clapping along as they entertained us during our meal, who knew there was 87 verses to Whiskey in the Jar?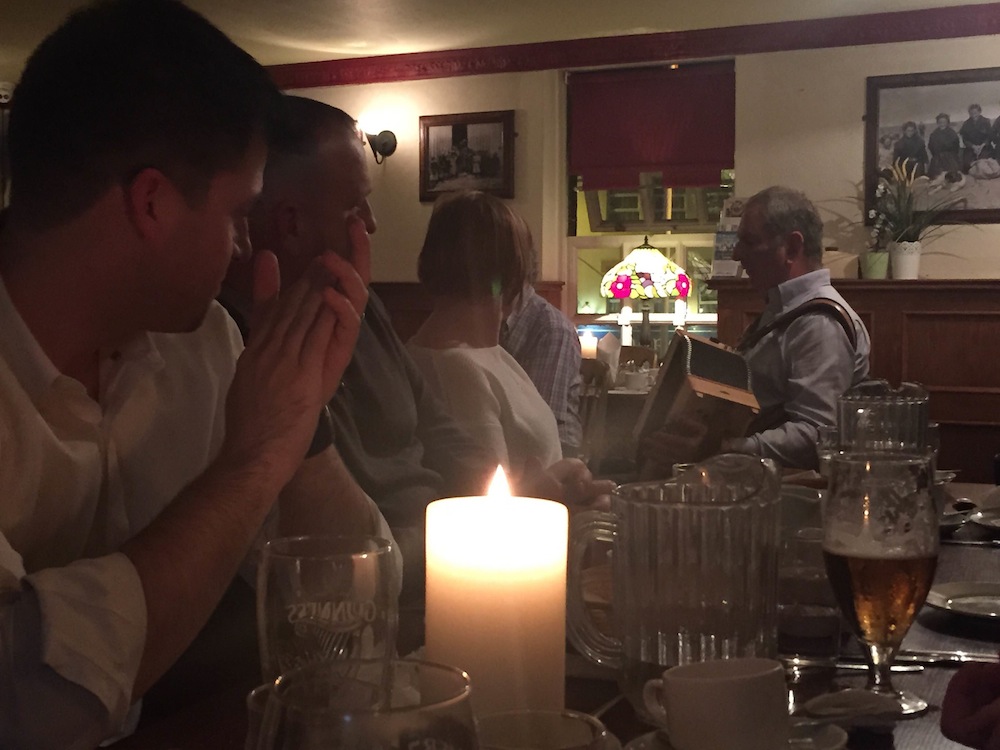 Coffees, deserts and small talk with fellow guests dispensed with, we all listened intently while Helena regaled us with story of the fairies or 'little people' as we call them who were (and still are) capable of causing havoc if not respected in their special fairy dwellings that exist all over Ireland. I have to say it was a very pleasant evening indeed and one that I would have no hestitation in recommending to my readers and clients.
For more information or to book tickets for the above evening with Irish Folk Tours please click here.