Walking holiday in Ireland
If you fancy a walking holiday in Ireland you won't do better than choosing a rural Irish bed and breakfast. Ireland is littered with way marked trails with walks of various abilities covering all of the 32 counties of Ireland, which can be a tad overwhelming for some visitors. And not everybody wants to be up at the crack of dawn and gone till dusk, although there are plenty of those kind of treks if that is what you after? Many people, especially weekenders who perhaps have tired of their own walking haunts, want to experience some new trails and new vistas without having to drive miles there and back. What is fantastic about rural bed and breakfasts is that the owners know their particular corner of Ireland like the back of their own hand and are more than happy to point you in the right direction or take you on a guided walk themselves.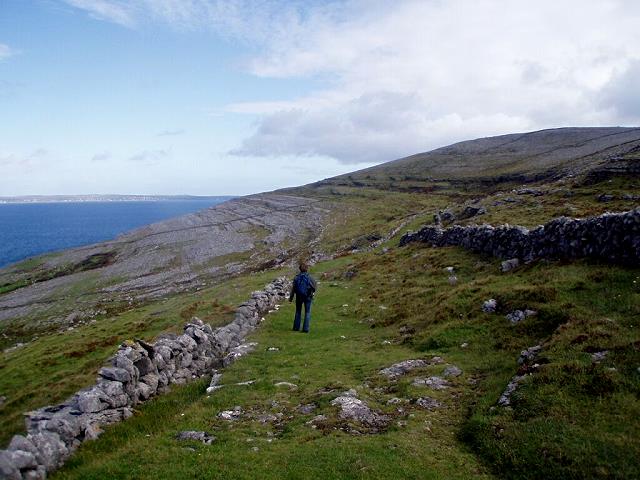 Many of the walks that you will have access to on an Irish bed and breakfast walking holiday are made up of old access routes to fields linked perhaps to higher sheep or goat trails on the mountains or if you really strike gold, former pilgrim routes or hidden passes between valleys and the seashore. Remember it is not all that long ago that some rural parts of Ireland particularly in Donegal, Mayo and West Cork had no proper roads just donkey and cart tracks which tended to follow the natural roundabout lie of the land rather than the later straight as dye direct roads. So you will get to see some pretty spectacular scenery from angles that you would never get in a car. In County Clare you can follow the 'green roads' which were built to provide family relief work in the 19th century that follow horizontal lines around the limestone hills from Ballyvaughan to Doolin where you will have only the birds and the butterflies for company.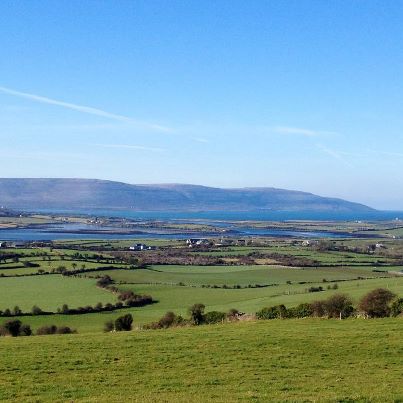 In West Cork you can follow the smugglers routes along the cliff tops to the beaches were they off loaded illicit cargoes of brandy and tobacco and anything else they could get their hands on. In the midlands you can follow the tow paths of the grand canal up as far as Dublin, while on the islands your paths will be lined by miles of stone walls. The variety is endless and ever changing with seasons so there are no excuses! Coupled with the promise of a packed lunch and the promise of a hearty home cooked meal at the end of the day what are you waiting for? Grab your boots and your jacket and book yourself an Irish walking holiday at one of Irelands many specialist bed and breakfasts.