Guided Tours of Ireland's Hidden Gems 2022 
Irish Castles
There are approximately 35,000 Irish Castles, so you will not be short of one to explore or even stay in, if you fancy? Some are a legacy of Irish chieftains and several on Clare Island and in Mayo (Rockfleet) belonged to the Irish pirate Queen Granuaile. But it was mainly the Normans who built impressive strongholds such as Trim Castle, where the epic movie 'Braveheart' was filmed. Our infamous claim to fame, 2000 bare bottomed extras in kilts recruited from the Irish army! Other castles range from large fortified towers with impressive keeps such as Bunratty to smaller ones like Thoor Ballylee, former home of the poet and playwright Willaim Butler Yeats. Grand country houses like Tullynally and Birr were castle-ated with fairy tale parapets and towers as was the fashion during the reiqn of Queen Victoria.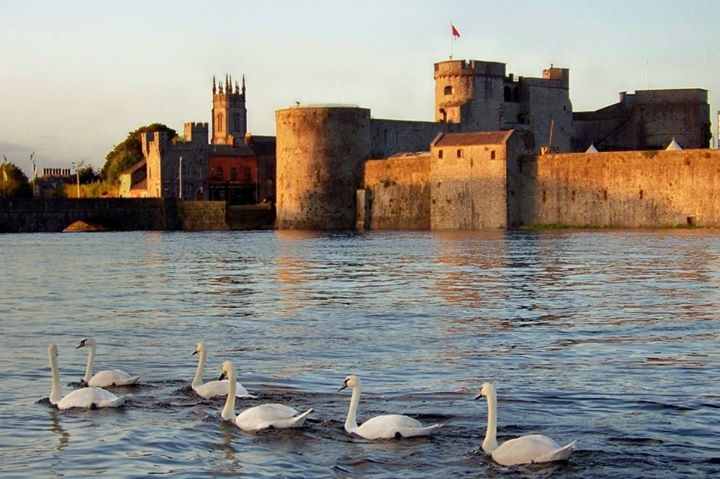 Many of these castles were built on vast estates, confiscated from the Irish and given to (often) absentee English landlords in return for military duty. As a result, a lot of them were ransacked and burned down during the 'troubles'. Others were saved and restored privately or are now owned and managed by the Office of Public Works or under the auspices of the Irish Georgian Society, so have survived to tell the tale. There are hundreds more ruined castles all over the country, that you can explore freely, just be careful and remember to close gates after you if you are crossing farmers fields. Tip, try hiding some 'treasure' (a few coins) in the walls for children to find, it will keep them amused for hours.
The 10 Best Castles in Ireland are...
1  Trim Castle, Trim, County Meath
2  Malahide Castle, Malahide, County Dublin
3  Dublin Castle, Dame Street, Dublin 2
4  Charleville Castle, Tullamore, County Offaly
5  Birr Castle, Birr, County Offaly
6  Tullynally Castle, Castlepollard, County Westmeath
7  Dunguaire Castle, Kinvara, County Galway
8  Bunratty Castle, County Clare
9  King John's Castle, Limerick City
10 Crom Castle, Enniskillen, County Fermanagh
For more about Irish Castles please click here