Malahide Castle, County Dublin
Malahide Castle and Gardens re-opened in 2012 following a €10 million refurbishment by Fingal County Council and Failte Ireland, which will go a long way to restoring its ranking as a first class visitor attraction and preserve it for future generations. A popular and valuable amenity in North County Dublin, it is surrounded by 450 acres of manicured parklands, managed walkways and mature trees and state of the art children's playground which is free to the public all year round. Up until 1975 it was the oldest and longest inhabited castle in Ireland, with the same family having lived there continuously since 1185 when Richard Talbot was granted 'the lands and harbour of Malahide' by King Henry II in return for rendering "one archer with a horse and coat-of-mail forever". When the last male heir Milo Talbot died in 1973, the estate passed to his sister Rose, who unfortunately was forced to sell the castle and its contents to pay the death duties. Thankfully the Irish Government had the foresight to buy the property and open it to the public and now that it has been completed restored and updated it should last another few years...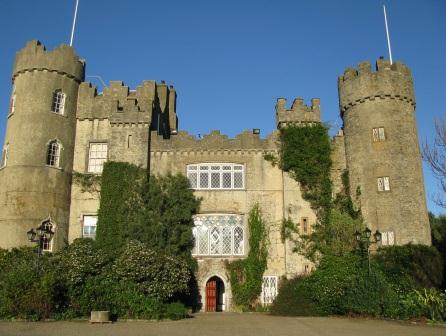 Malahide Castle has had a long and colourful history which will be further explained to you on a guided tour of the castle, which takes in the magnificent 600 year old Great Hall. Poignantly, a huge painting of The Battle of the Boyne on the back wall, depicts the fate of the Talbot family who sat down to breakfast on the 12th of July, 1690, in that very same room, not knowing that fourteen of them would be dead by nightfall. But, somehow the family survived the tragedy and evidently prospered, judging by the various additions that were made to the castle, including the twin round towers and the banqueting hall paneled in same Irish oak that graces Westminster Abbey in London. With the original gothic style tracery windows still letting in a strained light, Malahide castle is very atmospheric and not short of a few ghosts which is hardly surprising considering....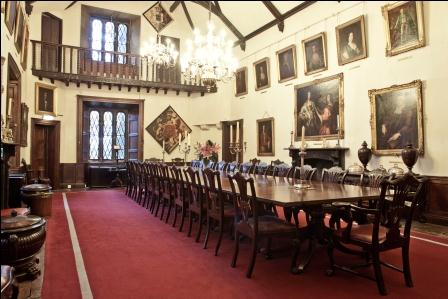 Lord Milo Talbot, while a bit eccentric was a gifted plants-man who travelled the world, you just have to see his 'slideshow' in the new exhibiton area which also highlights his meticulous records of every species planted at Malahide. The Walled Garden is very beautiful and a delight all year round obviously benefitting from the special micro climate that Lord Milo envisaged would favour exotic species. It has an ornamental pond thought to have been sited on a natural spring, a French style grass parterre (the only one of its kind in Ireland) and no less than seven glasshouses to house those tender species brought from Lord Milo Talbot's other 'Malahide' his estate in Tasmania, where his sister Rose went to live after she sold the castle, although she returned regularly to Dublin. She died on Feb 14 in 2009 aged 93 thereby ending the line as the last Talbot of Malahide Castle.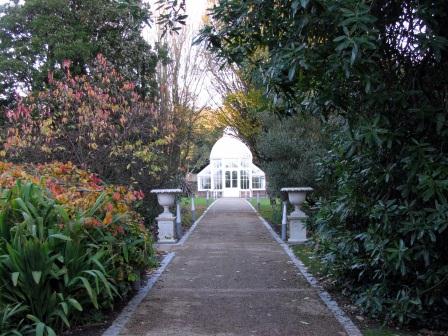 For more information on Malahide Castle and Gardens or to book tickets online please click here 10 Hidden Gems near Malahide Castle
1 Take a tour of Malahide Castle, re-opened October 2012 after major refurbishment, new interactive exhibition and project centre.
2 Visit the Castle Gardens, renowned garden and plantsman's paradise, over 5000 rare species, beautiful carpets of cyclamen under the Lebanese Cedar on the West Lawn in early autumn.
3 Avoca in the Courtyard, enjoy tea, coffee and homemade cakes or a light lunch either indoor or outside in the pretty pergola leading on to the garden or browse their famous home-wares, clothing and gift shop.
4 Blow the cobwebs away with a bracing walk and admire the mature trees throughout the 450 acres of parklands, which remain much the same as they have always been for the last 800 years.
5 Let the kids loose in the Castle Playground which was a real favourite of my kids, when they were young.
6 Take a stroll around the pretty village of Malahide, with its smart shops (the Village Bookshop on Townyard Lane is particularly delightful) bars, restaurants and marina.
7 Have a 'grand' carvery lunch or afternoon tea in the Grand Hotel, good old fashioned luxury with a modern twist.I would highly recommend the silver service luncheon in the restaurant for sunday lunch or a special occasion.
8 Drive the coastal route out around by Portmarnock strand and Golf Club to Sutton Village.
9 Take a left to drive out to Howth Harbour, have a walk along the pier, or enjoy any of the many great seafood restaurants out there.
10 Or veer right, back into Dublin to visit St Anne's Park and its famous rose garden, the Casino at Marino or a stroll on Dollymount Strand.
For more things to do and see in Dublin please click here.