Dublin Castle
Dublin Castle is quite the fairytale inside and out. Massive medieval fortress walls protect an inner sanctum of majestic staterooms, filled with enough fabulous artwork, furniture and crystal to please any King or Queen. The only thing is, we Irish don't do royalty and never have,   we even managed to mislay our own crown jewels! The nearest we got to a truly noble figurehead was Michael Collins who received the keys of the castle in 1922 which brought a resolute end to 800 years of British rule and tenancy. The question then was, what would we do with it? Apart from being used as a centre of intelligence, Garda headquarters is still there, it is now mainly used for elaborate state occasions. Queen Elizabeth of England, gave a great speech (in Irish) at a banquet held in her honour when she visited in May 2012. The last visiting dignitary to actually stay in Dublin Castle was Dame Margaret Thatcher, one can only assume that one enjoyed the hospitality....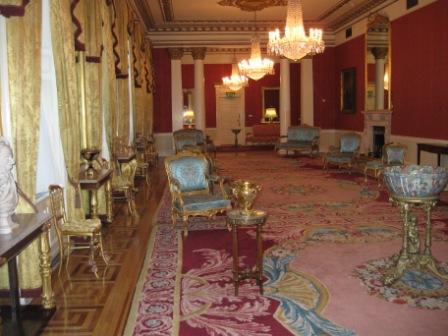 And while it is open to the public with excellent informative guided tours conducted daily, not many Irish people seem to visit. Perhaps, because it has always being deemed more of an English institution then an Irish tradition which is a shame as it is a great place to explore. The chapel royal has been renovated and re-opened which has a very special ornate gothic interor and is like a film set straight out of The Tudors. There is even an enclosed medieval knot garden on the site of the original Dubh Linn or Black Pool at the epicentre of the original city where the castle cat still reigns peacefully over his minions.....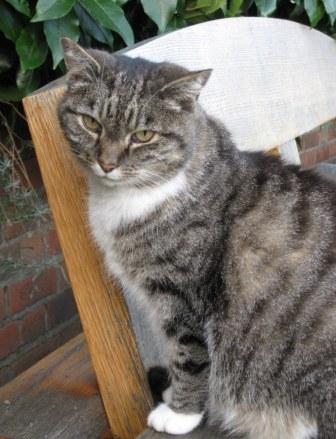 But the real jewel in the crown, see I told you we still have some, is the Chester Beatty Library in the grounds of Dublin Castle. It houses a wonderful collection of oriental art and rare manuscriptsand is actually a million times better than going to visit the Book of Kells in my book! Another treasure is the Silk Road Café which is in the same building, wonderful cuisine is inspired by the Far East, a great place to eat, or have mint tea, coffee and homemade turkish delight.....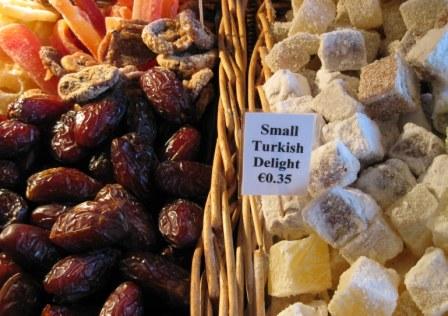 There is a small charge to visit the castle but its great value as it includes an underground tour of the viking built ramparts as well, whereas the Chester Beatty Library is completely free. And there is renewed interest now with the centenary celebrations of the Easter Rising in 1916 as this was where the first casualty, an unarmed constable James O'Brien was shot dead by the Irish Volunteers.
10 Hidden Gems near Dublin Castle.
1 Chester Beatty Library free museum of Oriental Art and and ancient manuscripts.
2 Silk Road Café inspired by the fabled silk route, cooked by arabian chefs, very, very good.
3 Chapel Royal recently re-opened the Jewel in Dublin Castle's crown it was used as a film set for The Tudors.
4 Chez Max just outside the castle gates, great for coffee and French pastries.
5 City Hall, very popular now for civil weddings, open to the public, history of Dublin exhibition in the basement, entrance outside to the right.
6 Oympia Theatre just opposite on Dame St, do try and catch a show here in this grand old dame of Dublin's theatres.
7 Georges Street Arcade, the oldest 'mall' in Dublin, established in 1881 and still chock full of goodies !
8 Jenny Vanders Vintage Boutique on Drury Street, a favourite haunt of Irish artists Imelda May & Camille O'Sullivan.
9  Murphy Sheedy Ltd, Castlemarket St, fabric specialists since the 1940s, pick up a remnant of genuine Irish linen at a bargain price.
10 The International Bar on Exchequer St, great interior, good pints and toasted sandwiches.
For more information on Irish History & Castles click here.
For more information on Things to Do and See in Dublin click here.
For more information on Dublin Castle please click here