King Johns Castle, Limerick
King Johns Castle has just re-opened following a €5.7 million revamp which has turned it into a much more attractive, interesting and educational venue than it was, in the heart of Limerick City. You cannot fail to miss the huge stone curtain walls or stout round towers on the approach from Thomond Bridge, incidentally there is free parking for visitors just past the Bishop's Palace on the left. Follow the signs then to the new entrance just left of the visitors centre, a large glass building which now houses a bright, new café, gift shop and toilet facilities. Built in the 13th century by King Johns Castle has had a very long and turbulent history, as you can imagine, much of it filled with blood and gore, as you might expect....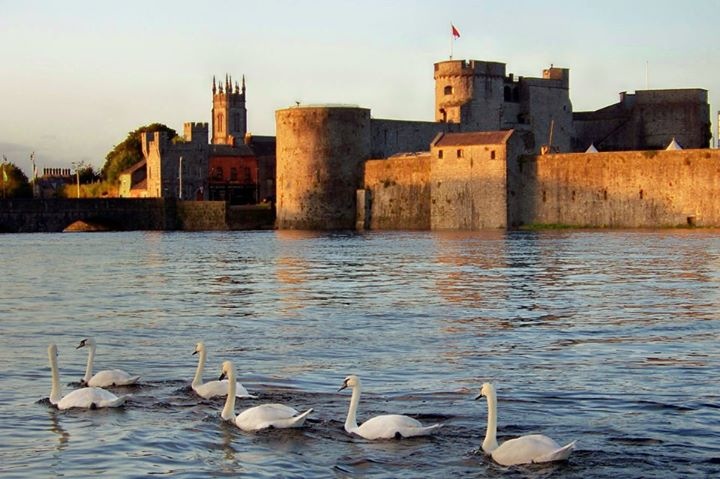 What started as an island Viking settlement, you can still see the original ringed settlement walls underground, and the footprints of the wattle and daub medieval dwellings, as well as later additions and battlements which saw the castle develop into a major strategic stronghold between warring factions in the region. The new exhibition area tells the story of King John (brother of Richard the Lionheart) from those very first settlers to the Norman conquerors and the infamous siege of Limerick which led to the signing of the Treaty a year later in1642d, through the medium of print and film with no less than three theatres. As well as interactive maps and 'talking' figures as well as lots of fun ideas for kids of all ages. A group of Italian students where busy with their smartphones taking photos of themselves dressing up while younger children were busy building stone arches, firing mock canons and opening discovery drawers to inspect medieval artefacts and treasures....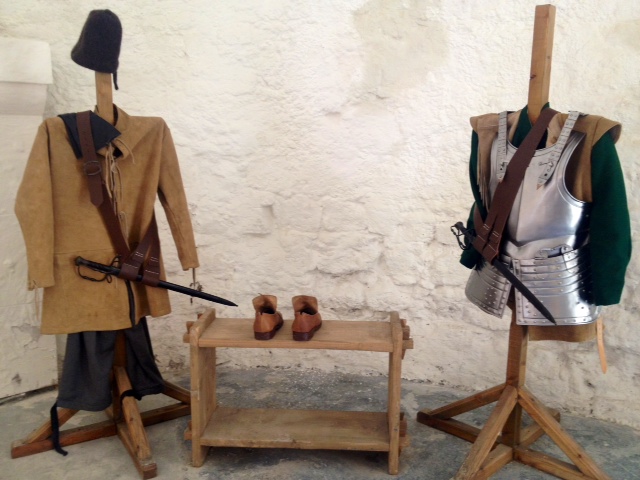 You could easily spend several couple of hours working your way through the new exhibition (a great rainy day alternative for visitors to the West of Ireland) but be sure to leave plenty of time to explore the actual castle itself which is pretty much as it would have looked in the 13th century, only cleaner and a lot safer then when it was built for King John, who never actually visited but that's another story. Friendly, costumed guides continue the historical conversation with working displays of weaponry, carpentry, masonary and coinage. You can even walk through the ruins of the medieval banqueting hall, say a prayer in the newly constructed replica church or try on a helmet and brandish a sword in the campaign tent. But the best views are high up on the actual battlements themselves with a 360 panorama of the city and the River Shannon from where view a thousand years and more of history from St Mary's Cathedral, to the Treaty Stone, to the new Thomond Park stadium which defends it's (rugby) turf with as much blood and passion as it's medieval ancestors defended the city at King John's Castle all those years ago.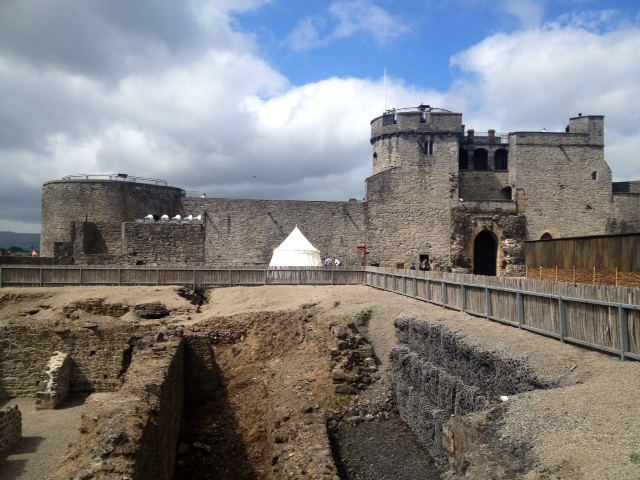 Open daily from 10am-5pm, Adults €9 Children €5.25 Families €20.60 concessions available for seniors and students.
For more information or to book tickets online visit King Johns Castle
For more Things To Do and See around Limerick please click here.