Ard na Sidhe, Killarney
It's not often I am at a loss for words but Ard na Sidhe (Hill of the Fairies) Hotel, even has me running out of superlatives! What a delightful place to stay and in the most idyllic of settings on sparkling Lake Caragh in County Kerry. Built by Lady Edith Gordon, a well to do and wickedly, funny lady, you can read her astute memoir in the library. This Elizabethan revivalist style manor was built in 1913 almost entirely of local materials as the house of her dreams, and I can confidently tell you, it will be the hotel of your dreams. A warm sandstone house with stone mullioned, leaded pane windows and a weathered slate roof, it nestles fairytale like into a mature woodland garden, created by the owner, who willingly admitted to having bitten off more than she could chew with that particular project, leads down to a private lakeside setting that has seen many a proposal.....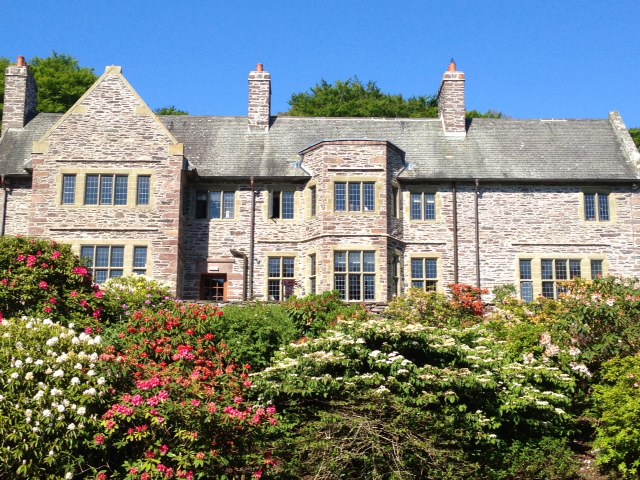 Owned by Liebherr since 1958, a local engineering company in Killarney that is 'very well got' (liked and appreciated) by the locals it has been expertly renovated and decorated with the most exquisite Arts and Crafts interior (possibly the only one, other than Lambay which is privately owned) in Ireland. There is a magnificent raised terrace overlooking the lake for sumptuous afternoon teas, an institution at the hotel (which is open to non residents) designed to combat that 'sinking feeling' between lunch and dinner. Situated just north of Killarney, a couple of minutes drive from Kilorglin (with the famous Puck Fair in August) you couldn't be better situated for a touring the Ring of Kerry or nearby Dingle, although the emphasis is very much on relaxation and taking it easy. A sister hotel of the 5 star Europe Hotel in Killarney, guests are welcome to use the luxurious Espa on the famous lakes there.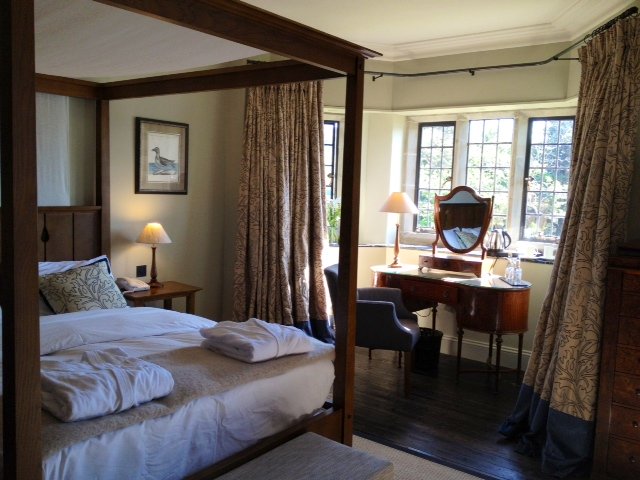 Apart from those sumptuous, but alas necessary, afternoon teas, the food at Ard na Sidhe is at once delicate and hearty. Locally sourced and cooked to perfection by talented young Irish chef Dylan Kelly. Exhausted from a long but very satisfying days touring, I was more than happy to go with chef's recommendation for dinner. Light as a feather, hazelnut crusted crab soufflé, followed by seared monkfish on coconut curry and coriander risotto was just what was required after all that wonderful fresh Kerry air. With a selection of Irish cheese and some (more) homemade biscuits afterwards, I curled up in front of the turf fire with Lady Edith's book 'The Winds of Time'  before climbing the oak stairs to my fourposter bed to sleep like a baby, in the arms of the fairies at Ard na Sidhe.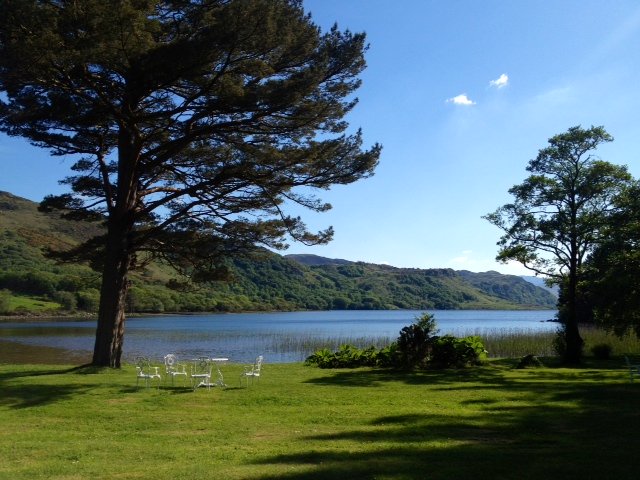 Ard na Sidhe is just one of the Top 10 Romantic Hideaways listed in my eBook travel guide Where to Eat, Sleep & Play in Ireland 2015
For more information or to book a stay at Ard na Sidhe please click here.
For Things to See and Do in Killarney please click here.