Top 10 Christmas Gifts 2012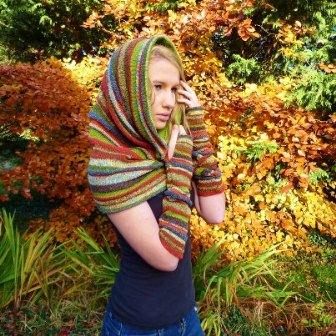 This is my personal pick of the Top Irish Christmas Gifts available online this year. Some of them are eternally popular mega brands and some are extra special hidden gems that are starting to make a name for themselves internationally. Buying Irish supports our economy but more importantly keeps those rural communities, that our visitors love, alive, thriving and vibrant.
1 Alan Ardiff Jewellery do you know someone with a 'heart of gold' that you would like to reward this year? Than this beautiful piece is the gift for them, all of Alan's pieces are handcrafted in Dublin.
2 Brown Thomas, although if you cannot make up your mind a gift card from Ireland's most prestigious department store with branches in Dublin, Cork, Galway and Limerick is also bound to please.
3 Burren Smokehouse, for the foodies in your life, how about a hamper of delicious Irish artisan food goodies, choose from a huge variety of pre-packed options or create your own and remember to order early for guaranteed Christmas delivery.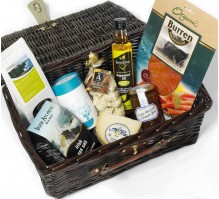 4 Dubarry, I am still craving a pair of Galway Boots (hint, hint) these very stylish boots, while perfect for wintry walks (cosy and waterproof) would not look out of place on 5th avenue either. Web
5 Jameson for the 'hottie' in your life, how about a bottle of 12 year old special reserve Jameson Irish whiskey or better again get it personalised for him, only available in Ireland and the UK.
6 Cloon Keen Atalier, also on my wish list these candles are hand crafted in Galway, with specially blended perfumes, that genuinely go the distance, available singly or in presentation packs of three.
7 Lisa Ryder winner of young Irish designer of the year Lisa's luxurious, printed Italian silk scarves are a magical blend of natural and urban landscapes. I adore mine (they don't crease) and have given several as gifts.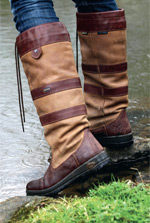 8 Lorge my first encounter with Benoits' chocolates was at the Milk Market in Limerick, earlier this year. Which led me to his shop on the Caha Pass in Kerry, where I had the best hot-chocolate I have ever tasted and bought several beautifully presented boxes as gifts.
9 Seavite, another product(s) I cannot be without is Seavite's exfoliating shower gel which is made from a blend of seaweed extracts. This miracle product was designed by the Mulrooney family of marine biologists in Kinvara, and is guaranteed to leave your skin feeling soft and silky.
10 Wilde and Wooley made from the finest naturally dyed yarns these lovely warm woolen hoods and gloves are designed to echo the natural land and seascapes of the West Coast of Ireland. Talented local lady Anto knits the garments while her beautiful daughter Mebh does the modelling.
Ta suil agam go mbanfidh sibh taitneamh as na rudai anseo agus Nollaig Shona Dhaoibh go leir... (I hope you enjoy the above and Happy Christmas to you all) Susan Byron
For more Irish Christmas Gift ideas please click here