Cois Linn Bed & Breakfast
Cois Linn which means 'beside the sea' in Finavarra, New Quay, County Clare is a traditional style family owned, Bed & Breakfast just a stones throw from the Flaggy Shore, made famous by the renowned Irish poet Seamus Heaney when he described its beauty and wildness of being capable of 'catching the heart off guard and blowing it wide open......'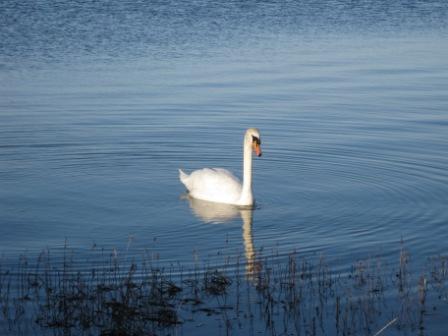 This small intimate B&B, just four rooms, is run by Theresa Fahy matriarch of the entrepreneurial Fahy family with various enterprises from New York style bagels to their own brand of Linalla icecream made from the milk of their short horn cows. Theresa brings all this good food to the table with hearty home baked scones & brown bread, blackberry jam, fresh eggs and local smoked salmon for breakfast at Cois Linn.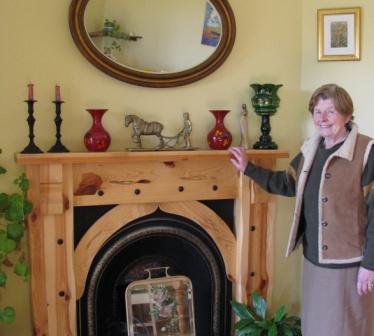 Evening meals, available by request, are cooked by her talented son Brian, a chef who specialises in traditional dishes such as Irish Stew and Fishermans Pie with a creamy mash potato topping. Meals are served in the dining room with a cosy turf fire which leads into a bright sunny sittingroom with breath taking views of the sea and the mountains beyond. Guests can relax in the almost mystical silence and tranquility in the company of 100 year old geraniums which Theresa inherited from her mother-in-law, lounging in the sunlight on the windowsills.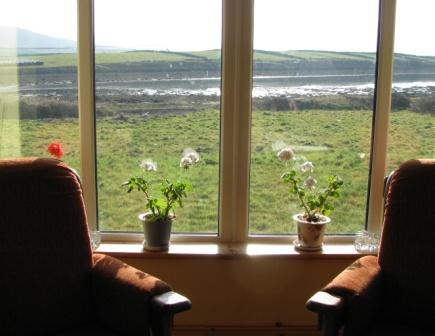 Theresa is enthusiastic and extends a warm, friendly welcome to her guests going to great lengths to ensure everyone enjoys their stay in the Burren with her. Priced at a very reasonable €35 per person which includes a full Irish breakfast and scones and tea or coffee on arrival it is great value. She has two doubles and two singles with adjoining bathrooms.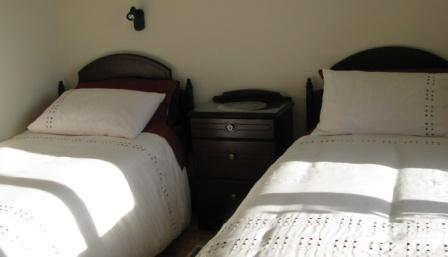 Theresa can be contacted on her mobile (she's a busy lady) 087-6598446 or by email at coislinn@gmail.com for advance bookings.
For more things to do and see close to Cois Linn B&B click here
---

---