Deebert House Hotel
Deebert House Hotel is a delightful family run hotel in the medieval town of Killmallock, County Limerick. Deep in the heart of the Golden Vale, Ireland's premier dairy county it certainly lives up to its name having produced the finest milk, butter and cheese for 100's of years, in fact the owner's parents live next door in the old Creamery Manager's House. The hotel itself is a converted, cut stone, mill dating back to 1800's, you can see the 8 arches at the front that have been cleverly incorporated into the design. Bright clean and spacious it is a real family hotel run by daughter Margaret and her husband Jamal with their two lovely daughters helping out when needed. From the moment you arrive you just know you are going to well looked after, part of the family and the larger community who enthusiastically support their local hotel, with social dancing classes of a friday night, local musicians on a saturday night, with the loveliest singers you could imagine, in fact their seems to be more going on here in this little backwater than Limerick!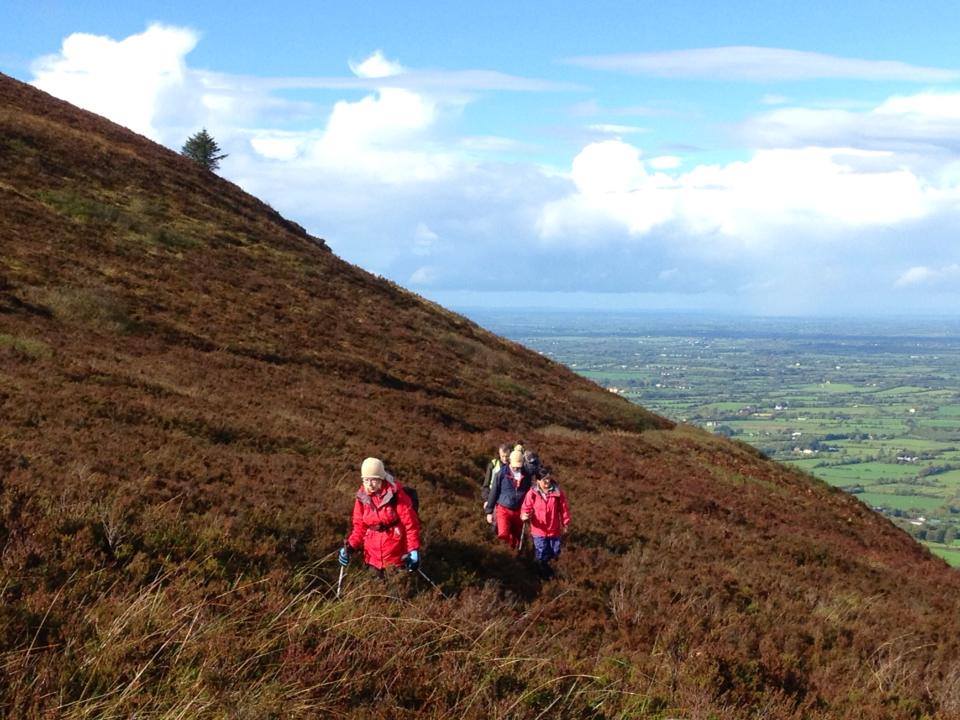 This is Ireland at its greenest with rolling pasture land and gentle hills backed by the Galtee mountains, in fact perfect rambling country whether on foot, bicycle or horseback. Which are growing areas of business for the Deebert House Hotel family with individuals and groups coming from all over Ireland and now the world to travel these quiet back roads, mountain trails and farm roads that take you deep into the heart of the Irish countryside literally and physically and culturally. This is a very different kind of a holiday where you really will get up close and personal with rural Ireland and perfect for any age group. With physical fitness being so popular these days more and more people keen to stretch or test themselves with a good hike or mountain bike trek through what is been branded Internationally as Ballyhoura Country. Huge investment and local community effort has produced 450 kms of walking routes, mountain biking and safe equestrian trails with certified and registered stables . A complete set (of the best designed maps) I have seen in years (good quality card, large print in a plastic wallet) are available for free from reception at the Deebert House Hotel. Packed lunches are also included in weekend packages which start from €99 for 2 nights accommodation and one evening meal as well as drying facilities and free parking for cars and bikes (not horses!) 
What I wasn't expecting on a recent walking weekend at Deebert House hotel was the depth of culture and hospitality us walkers received. Most were much hardier bucks them me from all walks of life and from as far away as London who were joined by the local Ballyhoura Bears, a regular walking group of locals who were more than happy to chat about the area, life as it was and how it is now. A particular delight was the rambling house, Davey's Cottage one of 14 in Ballyhoura Country that holds free traditional music and set dancing sessions in the evening throughout the summer. These are 'dry' houses as in no alcohol is served but lashings of tea, brown bread, butter and scones! Speaking of lashing the heavens opened as we set off on our 'ramble' with local guide Morgan, a farmer and self styled historian up the mountain. It was tough going (for a wimp like me) but the views from the summit were glorious and gobbled our picnic lunch and caught our breath we set off downhill (thankfully) for the homeward leg of our journey. Morgan pointed out the flora and fauna, strange mushrooms in the woods, the farm house where 17 boys were born. The sons are still farming today, in fact we met one of them on the road with a giant cow and of course stopped up for a chat, as you do. You don't get this kind of experience of Ireland anywhere else to my knowledge where the community spirit and interest in interacting with visitors is so strong, I would make the most of it, if I were you?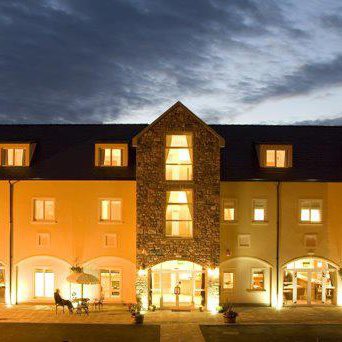 For more information re Deebert House Hotel, package holidays, walking, cycling or pony trekking weekends please click here.
For more information about Ballyhoura Mountain Biking please click here.
For more Things to Do and See in around Limerick please click here.