The Lodge at Doonbeg
Happening upon The Lodge at Doonbeg is like coming across a shimmering oasis in the desert. As you pass through the manicured greens nestling in the sand dunes you can hear the roar of the Atlantic surf in the background. As the salt mist clears you will see what looks like an ancient Victorian Gothic pile that has been dropped from another into this stunning coastal landscape in the west of Ireland. Just 5 years ago there was nothing here at all apart from a few sheep grazing the dunes but the vision of an American consortium combined with $176 million dollars has resulted in a truly magnificent 5 star golf resort.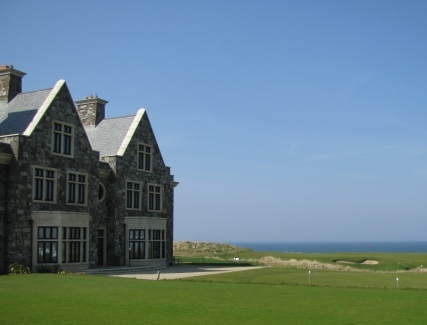 As one would expect this on closer inspection this is no ordinary hotel, in fact all of the enormous suites, lodges and cottages are privately owned and let out to paying guests when the owners are not in residence. So you might think that they would perhaps be a little functional out of necessity? Think again... staying in any of the accommodation in Doonbeg is like stepping into the world of luxurious real estate in the Hamptons. All the panache and meticulous attention to detail is evident in the American interior designers flair. The quality is superb from the soft tweed plaid of the soft furnishings specially woven in Tipperary, to the antique chairs that could be family heirlooms. The beds are enormous, and piled high with crisp white linen and fluffy pillows, pristine bathrooms with organic products from the Burren Perfumery in Clare, it is just the last word.....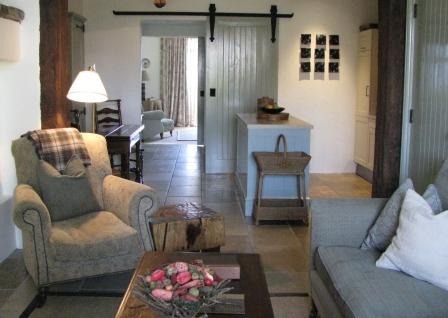 Now I dont know about golf, but I can appreciate a good view, fine food and superb accommodation with the best of them, without ever putting a foot on the green, but those that do assure me that Doonbegs traditional links course designed by Greg Norman is golfing heaven. The legendary and somewhat austere camaraderie often associated with top notch golf clubs is demystified here in the friendly clubhouse atmosphere that welcomes non-golfers for drinks and lunches and is very pleasant altogether for sunday lunch or afternoon tea. A little browse in the resorts shop, stocked with the very same plaid cushions, organic toiletries and white bedlinen means you can bring a little bit of Doonbeg home with you while you dream on.......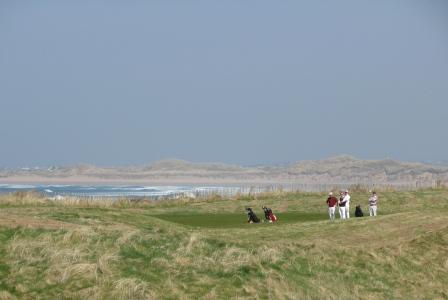 10 Other Great Golf Resorts in Ireland are.....
1 The K Club Kildare, 2 championship golf courses designed by Arnold Palmer and host of the 2006 Ryder Cup.
2 Mount Juliet Kilkenny, The Best Parkland Golf Course in Ireland designed by Jack Nicklaus.
3 Druids Glen, Wicklow known as the 'Augusta' of Europe situated in the 'garden' county of Ireland.
4 Mount Wolsely Carlow, another beautiful mature parkland golf course designed by our own Christy O'Connor.
5 Hertitage Golf Resort Laois an award winning 72 par championship golf course set in the rolling midlands of Ireland designed by Steve Ballesteros and Jeff Howes.
6 Fota Island Golf Resort Cork boast 3s championships golf courses the Deerpark Par 71, Belvelly Par 72 and Barrycourt Par 73 as well as its own Golf Academy.
7 Dromoland Castle Clare has just invested €5 million into transforming their championship golf course, under the direction of the late J B Carr into one of the finest in Europe in an unparalleled country estate setting.
8 Carton House Kildare set in 1000 acres of walled country estate on Dublin's doorstep is the championship Montgomerie golf course and Irelands largest teaching academy.
9 Ballyliffen Lodge & Golf Club Donegal set in 365 acres of spectacular seaside on the Inishowen pennisula this very famous links redesigned by Nick Faldo is a firm favourite of the worlds golfing elite.
10 Glenlo Abbey Galway is a more intimate lakeside retreat with its own 9 Hole Double Green golf course overlooking the beautiful Lough Corrib.
For more information on The Lodge at Doonbeg please click here Or download Irelands 50 Top Hotels iPhone app free here