Dublin Bus sighteeing tours
Dublin Bus city tours are excellent value for money providing a 24hour hop-on, hop-off city tour for a very reasonable €22 (15% discount if you book online). I am a great fan of city bus tours anywhere, as they allow you to get your bearings, decide which attractions you really want to see, and then act as a free taxi. The taped commentary (I cant be doing with fiddly headphones me) gives just the right amount of background, interlaced with good ole Irish rebel songs to get you in the mood. Riding topside, weather permitting you will glide past the GPO in O'Connell Street scene of the Easter Rising 1916 which led to this unfortunate lady getting a bullet hole in her t....
Crossing O'Connell bridge, the only bridge in Europe that is wider then it is long you will pass from the northside to the southside... It's insider stuff but basically there's great tongue-in-cheek rivalry between the two, northside working class poking fun at southside snobbery... But it's here that you will see magnificent Georgian buildings which house various museums, most of which are FREE, Government Buildings, the Mansion House and St Stephen's Green where every young Dubliner was brought to feed the ducks as a child....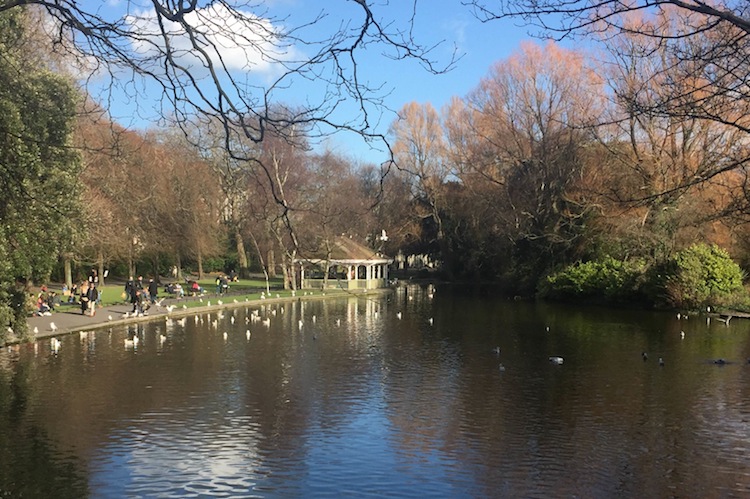 Moving 'swiftly' on you will soon see St Patrick's Cathedral. Jonathan Swift who wrote Gullivers Travels was the Dean here for many years and if you keep a beady eye out, you will see scenes from his epic tale on the wall plaques of Iveagh house, just a little further on in the medieval and Viking part of town. The smell of roasting barley will guide you to the Guinness brewery. Here you can sample a pint of the black stuff for FREE, with your admission ticket, making it the No 1 attraction in Dublin, no surprises there?
But if you stay on the Dublin bus you will enjoy a whirlwind tour of the Pheonix Park, the largest in Europe and Aras an Uachtarain, home of our president Mrs Mary McEleese. Farmleigh house is another excellent FREE attraction which is open to the public when not being used for state occasions. And the Zoological gardens one of the oldest in the world, birthplace of the famous MGM lion in the opening credits, but revamped to modern standards of animal welfare. Yes ,they are still in cages, big cages though....
The route back home goes via Parkgate St and past the wonderful Collins Barracks, now the Museum of Decorative Arts which houses lots of national treasures and admission is FREE. Another favourite haunt of mine is the Hugh Lane Gallery nearby on Parnell Square which is also FREE displaying the very best of Irish Art check out the Lavery portraits which are sublime....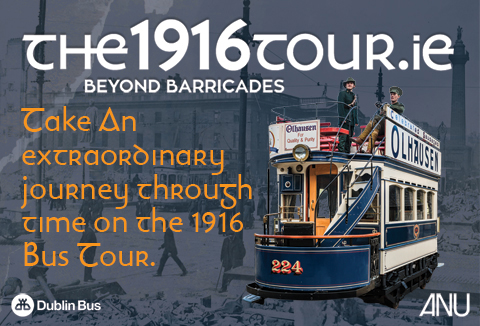 Dublin Bus have added a new Beyond the Barricades Tour commemorating the event of the Easter Rising in 1916 which features costumed actors playing the parts of Helena (an actress from the Abbey Theatre) and Ned (an lieutenant in the Irish Volunteers) who were both involved in the Easter Rising in 1916. It is pretty intense to say the least and I think you might have to be Irish or at least know the background to appreciate this tour which visits some of the key locations with two stops for further re-staging of the action. A nice touch is the souvenir proclamation read and handed out to each passenger. Price €25 with 10% discount online. 
For a list of my Top 10 places to see in Dublin please click here
For great value Bus Tours further afield please click here
Or to book your tickets online please click here.