Irish jokes - on us .....
We have quite a few Irish jokes (on us) oddities and sights you might not expect to find here in Ireland. Like llamas happily grazing away, admiring the sea views at Fanore, in Clare. Or buffalos in Donegal, some lad won them in a raffle in the USA and decided to keep them. 'Real live' (fossilised) dinosaur Tetrapod footprints in Kerry, and our very own lost city of Atlantis off the Cliffs of Moher. It is said that you can hear the drowned church bells ringing on stormy days? We have Mummies too, to rival those of Egypt in the crypt of St Michans Church in Dublin, not to mention Old Croghan man, the 2000 year old mummified male with neolithic hair gel, found in a bog in Offaly which you can see in the National Museum in Kildare St, Dublin.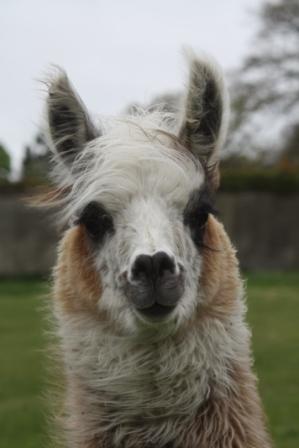 Nearby in Whitefriar Street Church you can visit the shrine of St Valentine which we have claimed as our own due to recent evidence of his relics having been donated to the Carmelites by Pope Gregory in 1836. There is a 'blessing of rings' ceremony on Valentines day if you are lucky enough to be in Dublin on Feb 14th. On the subject of match making, the most famous matchmaker Dicky Mick Dicky O'Connor hailed from Kerry but have you heard of the other Ring of Kerry? a miniature much less crowded scenic route exists in East Galway known as little Killarney. Another Irish joke? Nordic walking in Dromore Wood, County Clare or cruising our one and only Fjord at Killary Harbour, in Mayo.
Or how about the strange phenomenon of Gravity Hill in Dundalk, County Louth? Where if you park your car at the bottom of this 'magic' hill, switch off the engine and release the brake, it rolls back up the hill all by itself.....Strange but true? You can check it out on YouTube if you dont believe me?
10 Other Irish jokes (on us of course) for you to check out.
1 Llamas at Fanore, County Clare on right hand side before you come into the village, watch out for tall furry heads....
2 Buffalo herd, Gweedore Court Hotel, Donegal.
3 Dinosaur footprints Valentia island via Cahirciveen, ask for directions at the harbour.
4 Mummies at St Michans Church, Dublin near the Four Courts, behind the Old Jameson Distillery.
5 Old Croghan man National Museum of Ireland, Kildare St, Dublin.
6 St Valentines shrine, Whitefriar St Church, Dublin.
7 Little Killarney scenic drive via Killaneena to Killaloe, off main rd from Gort to Ennis.
8 Dromore Wood preserved woodland between Ennis and Gort on the old road, details from the tourist office Ennis.
9 Cruise Irelands only fjord at Killary, County Mayo, its quite magical that piece of coastline and a good possibility of seeing dolphins.
10 Gravity Hill between Dundalk and Carlingford on R173, you will need to ask locally for directions.
For more Irish jokes, tall tales & fairy stories please click here.