Irish whisky heritage tours
Here's the answer to most guys prayers? A Full Irish Whisky Tour of Ireland, led by Brian Wess of Colorado, USA. Now, what would an American know about Irish whisky you might ask? Well, Brian has spent the last 5 years training with whiskey experts & master distillers while also independently touring the whisky bars and distilleries of Ireland (nice work if you can get it) in an attempt to put together the best whisky tour of Ireland and I think he has succeeded. He has even managed to cajole private whiskey tours and tastings out of all the major Irish distilleries including Jamesons, Bushmills, Killbeggan and Tullamore Dew, which is no mean feat. What this means for his customer/clients (limited to just 15 per tour) is that they do not have to queue for a ticket or follow the crowd and do the regular tour, which do not get me wrong are excellent in all of the above, but even I would like to have an audience and tasting with Jameson's master distiller Barry Crocket, in the Master Distillers Cottage at the Old Midleton Distillery in Cork where he was actually born!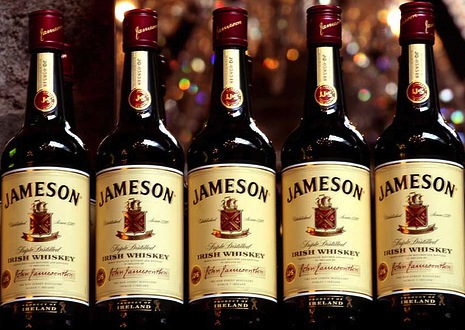 It sounds like a match made in heaven a small group of like minded folk doing what they love most, touring Ireland, drinking whisky and having the craic!.  Sounds like a good plan to me, especially seeing as Brian has managed to incorporate some of the best visitor attractions into his tour route around and about Ireland. Including the Guinness Storehouse in Dublin (of course) whisky drinkers are going to want to learn how to pull their own pint of Guinness and Waterford Crystal (it adds a little something extra drinking good Irish whisky out of a cut crystal glass) don't you think? And there are plenty of cultural and archeological sites thrown in for good measure! the Rock of Cashel, in County Tipperary and Bunratty Castle and Folk Park, in County Clare where no doubt they will have a little taste of Poitín, which was distilled illegally all over Ireland (some say it still is, but that is definitely classified information) Poitín is made from potatoes and proofs out at a strength that will 'either kill or cure you'. The Cliffs of Moher and the Giants Causeway are also included as well as the Ulster Folk Park and the stunning new Titanic Museum in Belfast as well as plenty of time out to enjoy the sights in Dublin.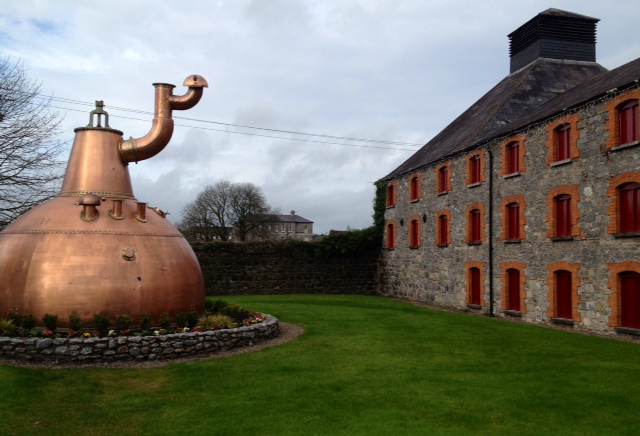 What is especially nice about this all inclusive tour is that Brian has chosen Bed & Breakfast accommodation for one night which is a really good idea and makes for a much more intimate and authentic experience of Ireland. Irish B&B's are known the world over for their 'full Irish' breakfasts that set guests up for the day with rarely any need to eat before dinner (also included) except for the last night when Brian has planned a right ole shindig in Brian Boru's Bar in Dublin, in the Power's award winning snug of the year, that I imagine will go on into the wee small hours of the morning, before they are all poured back onto the plane home in the morning. A word of warning (not about the perils of drink, sorry) Brian only does these tours, twice a year and they are limited to just 15 people in addition to himself who conducts the tour. He seems like a very nice fellow, with endless patience (God Bless him) who has given serious attention to the details so that you don't have to....
For more information about Brian Wess Full Irish Whisky Heritage Tours of Ireland or to book a place on his next tour please click here

Your first paragraph ...