National Leprechaun Museum - Dublin
The National Leprechaun Museum is not all what you might expect? What could have been a twee homage to Walt Disney's Brigadoon is instead an in-depth exploration of Ireland's many myths and legends. The professor of Folklore at UCD assisted in the planning and design of the Leprechaun Museum which is laid out as a self-guided walk through a series of spaces which engages the land of the 'sidhe' ie little people or fairies with the actual geographical locations associated with those legends in ancient Irland. Newgrange, Uisneach and Rathcroghan and many other lesser known sacred sites associated with Irish folklore are highlighted on a large scale model of Ireland which is overlaid with haunting images of these mythical creatures such as the Children of Lir....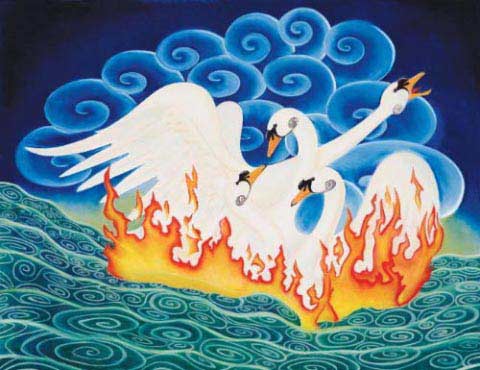 In another copper lined space designed as a Rath or fairy fort a story telling guide brings to life the legends of Cuchulainn and his Irish wolfhound Setanta and the Tain another epic tale about a bitter war that was fought over a might bull which can still be traced across the Magical Midlands of Ireland as far as Carlingford Lough and the Mountains of Mourne.
But it's fun too with a rain-room where you don't get wet, a graduated rainbow all leading to the ever elusive crock of gold! Its impossible to resist the temptation of tossing in a coin and making wish. All of which (the money) is gathered and donated to the Make A Wish Foundation which funds the wishes of terminally ill children here in Ireland.
Halloween or more correctly Samhain is the next big event with lots more storytelling and special events planned, please check website below. There is also a gift/coffee shop and a well stocked reference library. The location is great and easily accessible via the Luas Tramline, Jervis Street.
For more about the National Leprechaun Museum please click here For more Things To See and Do in Dublin please click here