Luscious Lunch Venues
There are great places to go for lunch in Ireland these days in fact more and more people are eating out mid-day with the selection of wonderful new (reasonably priced) eateries that are springing up (almost daily) around the country. I regularly have lunch Upstairs at McCambridges in Galway which everyone knows is one of the finest food emporiums in the Republic of Ireland, nevermind Galway! And it is not just in the cities, some of the best lunch stops are in far flung corners (that hardly anybody has heard of but that I regularly come across in my travels about Ireland visiting interesting places....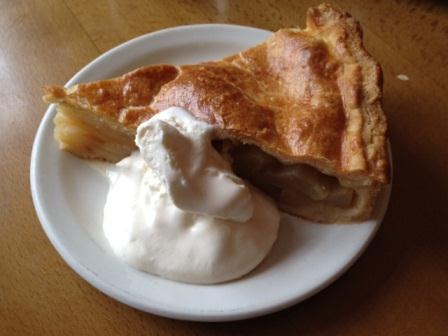 One of the best perks is that some (not all for sure) of the best visitor attractions just happen to be great places to eat ! as in 'nice cafés with handy museum/gallery attached' The only problem is having the time to linger over coffee, lunch or an afternoon tea in an effort to cover as much ground as possible on your behalf. But hopefully, you will have more time to put your feet up, have a rest and go back for a second look at something, if you fancy? Most tourists (mea culpa) are in such a damn hurry to see everything, dashing from one sight to the other, that they forget that they are supposed to be on holidays, not a mission. So relax, take your time, chill out, smell the roses, oh and eat some cake....
My current favourite is Upstairs at McCambridges which is just one of the Top 10 Luscious Lunches recommended in my eBook Where to Eat, Sleep & Play in Ireland 2014