Ring of Kerry
The Ring of Kerry is a very famous scenic drive (170 kms) around the Iveragh Peninsula in County Kerry on the West Coast of Ireland. It has gotten a lot of bad press over the years, being a favoured route of multiple tour buses but in fairness the scenery is so spectactular who can blame them? But there are ways of doing the Ring of Kerry that will avoid the bulk of the traffic. The of course is a self drive rather than a tour bus as otherwise you just have to row in with the crowd and go where you are taken. Whereas, independently you can stop up wherever you like and admire the views and take the photographs.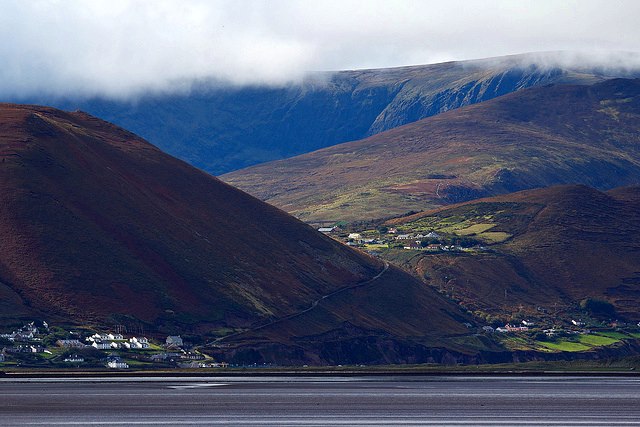 A good tip is to have a leisurely breakfast, assuming you are based in Killarney and not leave till about 11 am that way the tour buses are all well gone and away ahead of you and do it anti-clockwise that way the scenery opens up to you rather than behind you. Head North towards Killorglin for your first stop where the oldest festival in Ireland Puck Fair is held each year in August. From there you head West for breath taking views out over Rossbeigh strand and the Dingle Peninsula. You can stop off in Kells and visit the tropical gardens or continue on to Cahirciveen where you can take a look at the interpretative centre in the Old Barracks. You cannot miss this distinctive white castle like feature, apparently the plans got mixed up and it was supposed to have been a fort in India but ended up being built in Ireland! From there you can visit Leacanabuaile prehistoric stone fort or head further west to O'Neill's Restaurant & Pub at Renard's Point or The Moorings in Portmagee for amazing seafood....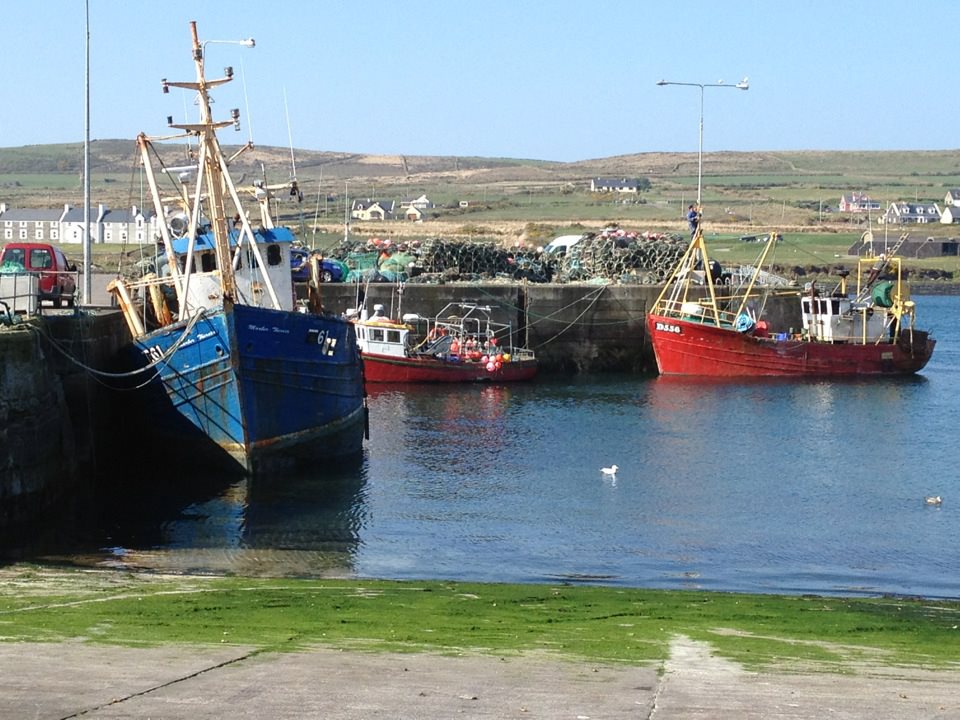 The best thing about doing the Ring of Kerry independently (apart from the gourmet lunch stops) is that you can now branch off where the tour buses don't go! To either Valentia Island to see the dinosaur footprints or the smaller Ballinskellig's ring for a view of the dramatic Skelligs either from the cliff road or (my favourite) the café in the Chocolate Factory overlooking Ard Finnan Bay. Depending on how long you dawdle over lunch or coffee you can then take the south side of the Ring of Kerry back to Killarney via Waterville taking in Derrynane House at Caherdaniel and the beautiful little beach there. By the way if you missed the stone fort in Cahirciveen there is an even more impressive one, Staigue Stone Fort just off the left before you get into Sneem. Here you have the short option of branching off inland and heading back into Killarney over the mountains or taking the longer (+14kms) coastal route as far as the charming town of Kenmare, which in my opinion is the best one for shopping and browsing in County Kerry.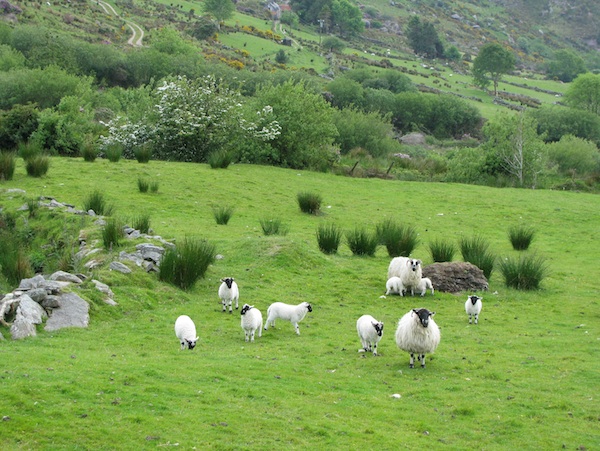 If you do decide to visit Kenmare you should stop into Paul Kelly's jewellery shop on Henry Street. An enterprising goldsmith by day and organic mussel farmer by night who lives on the Beara Peninsula, he has come up with the novel idea of producing a contemporary Ring of Kerry. Inspired by an Irish mythological tale of love and war recalled by the druid Amergin in the 16th century, it tells of the Princess Sceine whose people where the Milesians, the first inhabitants of Ireland. Intertwining Torc style bands of silver and gold, finished with a brilliant cut diamond and a green emerald combine to symbolize  the green, white and gold of Ireland in what I imagine will become a new classic similar to the Claddagh ring of Galway. Available in sterling silver, 9 or 18 carat gold this new Ring of Kerry is stunning piece of jewellery that would make a fabulous gift, engagement ring or special anniversary present.
Both routes will take you up and over Moll's gap and past Ladies View, which is particularly lovely as the sun sets throwing a pinky, golden light down through the valley and lighting up the famous Lakes of Killarney. From there it is as relatively easy, downhill drive through some of the oldest oak woods in Ireland where you might be lucky and catch a glimpse of the indigenous red deer or the recently re-introduced sea eagles soaring there. A final stop might be the Torc waterfall signposted on your right but it you are too tired it's only a short hop from Killarney if you would like to do it another day......
For more information about the Ring of Kerry Ring Collection please click here.
For more Things To See and Do in Kerry please click here.