Guided Tours of Ireland's Hidden Gems 2022
St Patrick - the legend continues....
St Patrick is the patron saint of Ireland, although he was not born in Ireland. Legend has it, that he was the son of an English nobleman and that he was captured and made to tend sheep here as a young boy on Slieve Slemish in County Antrim. He eventually managed to escape but a voice kept telling him to come back to Ireland and convert the Irish people, pagans at the time to Christianity, which he did, God Bless him....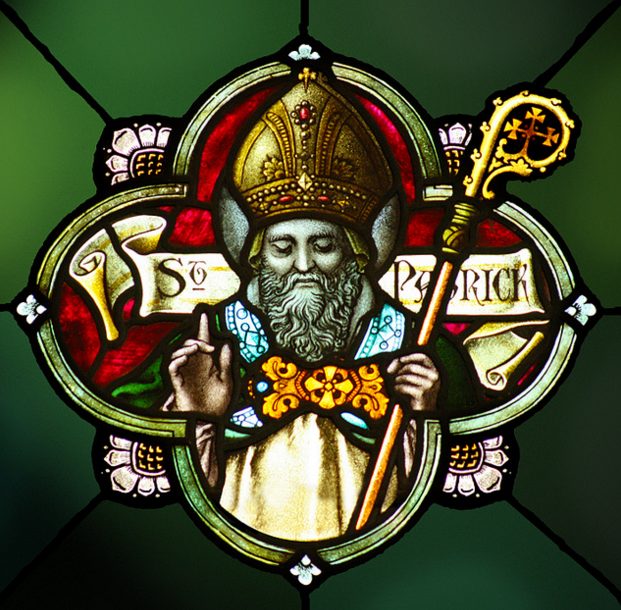 St Patrick, patron saint of Ireland
St Patrick famously used a three leaved shamrock which became synonymous with St Patrick's Day ever since, to explain the Holy Trinity i.e. God the father, God the son and God the Holy Spirit. And much like other cultures around the world snakes represent evil, so he reputedly drove them out of Ireland with his crozier. Whether or not that is true, we stilll have no snakes in Ireland to this day, thankfully. He travelled widely, hence his name, derived from Patricius meaning father, is given to numerous, holy wells, churches and even towns such as Patrickswell (a combination of both) in Limerick and throughout Ireland and indeed there is a very famous holy well dedicated just to him outside Clonmel in County Tipperary.
St Patrick's Holy Well, Clonmel, County Tipperary.
He died on the 17th of March 493 AD and is said to be buried in Downpatrick, County Down where there is a visitor centre all about him. St Patrick's Breastplate from the Book of Armagh is another prayer attributed to him, that is often used as a blessing and or sung at weddings. The following is a beautiful rendition of 'Hail Glorious St Patrick' by another Irish legend Daniel O'Donnell which is always sung at mass on his feast day, the 17th of March
We visit Tara and Slane on my Guided Tour of Ireland's Hidden Gems where St Patrick infamously lit his pascal fire on the Hill of Slane in defiance of the pagan High Kings of Ireland at Tara.