Traditional Irish Food
One of the best ways to experience traditional Irish food or fare is by staying at an Irish bed and breakfast. While breakfasts are already legendary and obviously an integral part of the whole bed and breakfast experience you will be missing out if you don't stay a couple of nights and enjoy a proper Irish home cooked dinner which can easily be arranged with a little prior notice to the owners. Irish traditional food staples like Lamb Stew, or Beef in Guinness pies, Bacon or Corned Beef and Cabbage can easily be arranged and please note they will most certainly be served with a copious helping of creamy mashed potato! If you are staying in a bed and breakfast near the coast expect lots of fresh fish, especially home gathered crab or mussels and lots of homemade brown or white soda bread....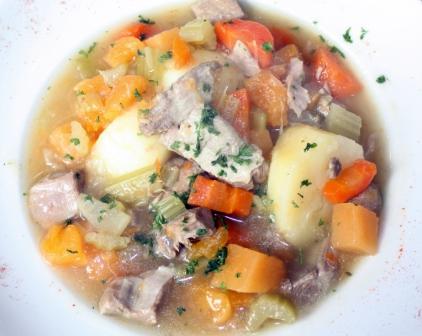 What surprises most visitors is the sizes of portions on Irish plates, whether we have not quite gotten over our fear of another famine or being used to feeding hoards of hungry workers of old, we do tend to err on the generous side, thankfully. Note you can always leave it behind or just ask for a smaller portion, if you are worried about your waistline? Interestingly with the darned global recession there has been a welcome move back to more traditional Irish food with the home rearing of pigs for bacon and sausages, laying hens never went out of fashion and foraging for exotics such as wild mushrooms and even seaweeds, would you believe, is on the increase.
Farmers markets are hugely popular and whereas once upon a time they were purely seasonally they now run in most towns and biggish villages throughout the year. Homemade jams, formerly the preserve of excessive fruit harvests ie the ubiquitous strawberry, raspberry and blackberry jams have taken on a new twist with more exotic concoctions such as onion marmalades and all kinds of chutneys showing up on chequered cloth tables throughout the land. As well as the traditional homemade breads you will now find more gluten free options such as spelt and rye as well as a whole host of artisan cheeses and even home cured meats and fish depending on which area you are visiting. Which is great if you are planning on putting an alfresco picnic together which would certainly be complemented by an organic apple juice or even a bottle of homemade cider if you are not driving!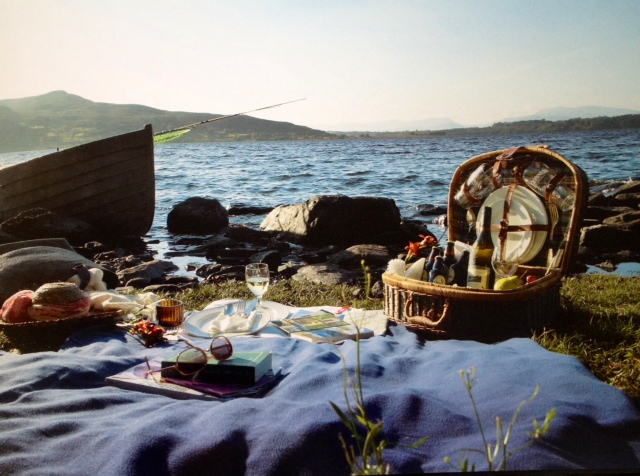 As always the best thing to do is ask locally, many bed and breakfast owners even if they are not directly involved in producing their own foodie products will certainly be supporting the local artisan producers and will most likely be able to organize a private visit or introduction for you. At the very least their products will be included on the menu and if you are lucky they might even have a small stash of pots for you to purchase, so as you can take a taste of Ireland home with you. And don't be shy of asking the owners for a recipe, I was astonished at how simple it actually was to make a delicious spicy fruit compote to accompany our breakfasts at home and have been using the same recipe that a generous bed and breakfast hostess had kindly written out and handed to me as we said our goodbyes in West Cork years ago. 
For more about traditional Irish food and recipes please click here.