The Wild Honey Inn - Lisdoonvarna
The Wild Honey Inn is a gastro pub in Lisdoonvarna, County Clare, formerly the middle of nowhere to most people but fast becoming THE BEST PLACE to eat in Ireland. What qualifies me to make that claim? Nothing, other than being a paying member of the public with a serious appreciation and respect for good food, imaginatively and well cooked. How often have you browsed a menu and gotten really excited about the description ie the exotic ingredients, the wild herbs, infused flavours etc etc that somehow get lost in translation, never actually materialising on the plate, not so at the Wild Honey Inn, what you see it what you get and more. The only element of surprise is the delight in the taste, that magic moment when the taste buds meet the anticipated and it all rings perfectly and exquisitely true....
We now consider ourselves totally blessed to have this wonderful gastro pub on our doorstep, well a 30 minute drive up and over the mountains or around the coast via Black Head, just enough to build up an appetite….The Wild Honey Inn is cosy and welcoming with its sage painted wood panelling, Irish tweed plaid cushions and comfortable spacious seating and tables and nice big turf fires. And if the beds are as comfy and welcoming as Kate and her staff I am sure it must be a great place to stay as well. We've been several times now on our own and with friends, since we 'discovered' it on a trip to Cliffs of Moher last summer, when I had Lemon Posset for the very first time, and have been dreaming about it ever since. The Wild Honey Inn is just one of those rare restaurants you can totally rely on. You just know the food will surprising, special and excellent and that you are in for a proper treat and a nice long, lazy, lunch...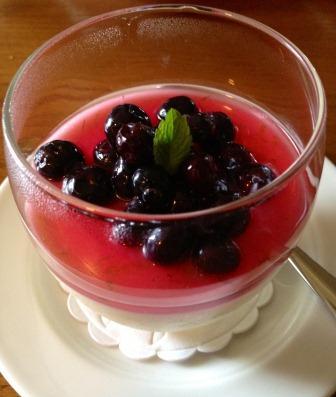 I just can't be doing with soul less food anymore, that's banged up and slapped down in front of you with all the appeal of a one night stand. Nope, this is a serious love affair that getting deeper and more passionate with each new tryst, bring it on....
The Wild Honey Inn is just one of the Top 10 Irish Gastro Pubs listed in my best selling Irish Travel Guide on Amazon.com Where to Eat, Sleep & Play in Ireland 2015

For more information about the Wild Honey Inn please click here