Sheep's Head, West Cork
We are mad into walking these days in Ireland, never has there been more of an interest in the outdoors and healthy pursuits. Match that with unrivalled scenery and large doses of the freshest air on the planet and you have near perfect conditions for walking or indeed 'Living the Sheep's Head Way' down in West Cork. Devised primarily as a way marked 88 kms walk around Sheep's Head by the late Tom Whitty, Jim Leonard and James O' Mahony, it won the Best Walk in Ireland, when it was opened in 1996 by the then President of Ireland, Mary Robinson. The Sheep's Head Peninsula juts out into the Atlantic between Mizen Head and the Beara Peninsula and is still relatively unknown even to Irish people. A new beautifully written and illustrated guide book 'Walking the Sheep's Head Way' has been put together by local couple Amanda and Peter Clarke, details the many historic, cultural and scenic delights to be found on each section of the trail. There are 11 different sections on the route including the popular lighthouse loop, the old copper mining route, abandoned villages and bardic school trails....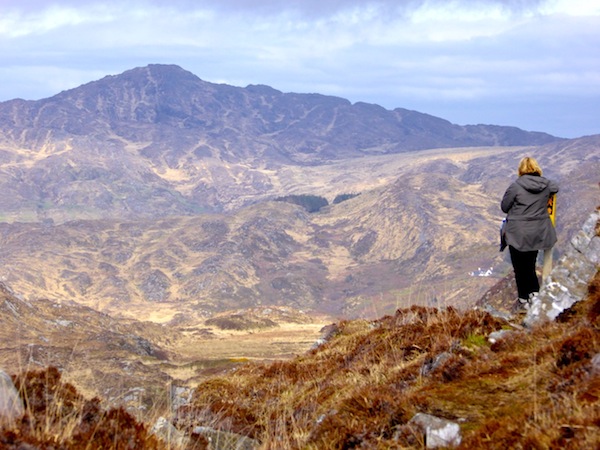 The Sheep's Head way runs along cliff tops, skirts lake and sea shores, and utilises centuries-old sheep runs, fishermens' paths as well as some public roads. All of which can be enjoyed at your own pace depending on your level of ability and the weather of course! With Dunmanus Bay to the South, you have a clear and curiously blue view of the sea as far as Mizen Head and to the North there is Bantry Bay, both thankfully devoid of ugly mussel rafts and salmon cages that litter otherwise idyllic bays elsewhere in Ireland. Dogs aren't allowed on any of these walks as it has taken years to get permission from local landowners, many of them sheep farmers who quite rightly don't want their yews or lambs worried, or worse chased and killed. I managed to do just two of the trails on a recent trip to West Cork, every time I go there I come back with another list of places to see and things to do down there, in the company of Finola Finlay and Robert Harris, who write a lovely blog about living in that area called Roaring Water Journal. A couple of blow-ins who knew a good thing when they found it, they have become fast friends with the people who know this most beautiful part of Ireland well, who appreciate the intimate delights of West Cork being shared with a global audience.
Driving as far as the road would take us to an abrupt stop at Toureen, we followed the signposted track out to the lighthouse in misty fog and back along the cliffs in brilliant sunshine. Unfortunately, An Cupán Tae (café) wasn't open, I could easily of imagined myself drinking tea and gazing out over Dunmanus Bay towards Mizen Head. But we did have a very nice restorative lunch of smoked salmon with homemade cucumber relish and brown bread in the Old Creamery at Kilcrohane, which is a co-operative run by local people to promote and sell their produce which includes everything from jars of the aforesaid relish, to world famous Gubeen and Durrus cheeses, cured meats, fish and seaweed products as well as chocolates and crafts of course. I couldn't resisted a knitted doorstop / paperweight complete with crocheted sea urchins, raggedy seaweed and a bright orange starfish.
Graham Norton lives in Ahakista, don't you just love the place names is West Cork and is also "well got" with this small community where he hosts the annual table quizz which sells out in minutes, can you just imagine how much fun that must be? Like Jeremy Irons who owns a castle in a neighbouring parish, he enjoys complete peace, quiet and privacy that wouldn't be afforded him in London or Hollywood. In fact, in Ireland we'd go the opposite direction in an effort to be cool and totally ignore them! But no more than my friends Finola and Robert, they have stumbled on that piece of heaven that is West Cork. They have the best of both worlds in my opinion, with fabulous scenery and a balmy climate warmed by the Gulf Stream, access to the very best of food, fresh fish, artisan cheeses and country markets and a vibrant arts and culture scene, I think we should all go and live there.....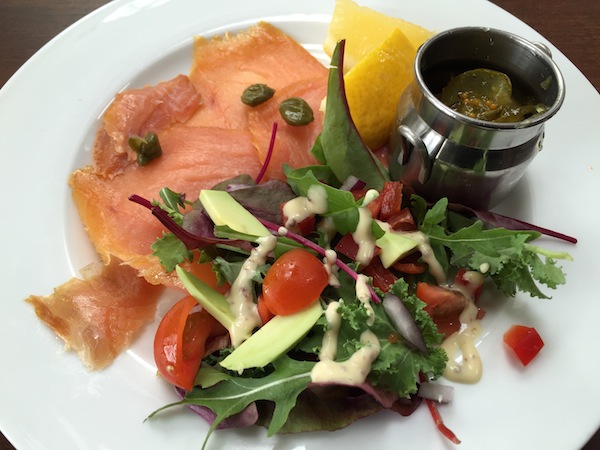 For more information please visit the following links.
Things To Do and See in West Cork