Bellefield House
Where else would you get the opportunity of getting up close and personal or down and dirty with one of Ireland's leading garden designers? Angela Jupe is probably, most famous for redesigning the formal gardens at nearby Birr Castle but is just as happy on your garden back home in garden in suburbia. Not only is she extremely knowledgeable she's also very nice and approachable and will gladly share garden tips and advice while taking 'a turn' in the garden. With free access from the coach house or cottages to her beautiful walled garden this really is the place to stay for serious gardeners or lazy appreciative types like myself. Angela is famous for her follies, real and imagined...which have been cobbled together from assortment of architectural salvage. Her latest, a bell tower surrounded by ferns and flowers conjures up an Arabian night in an Irish walled garden...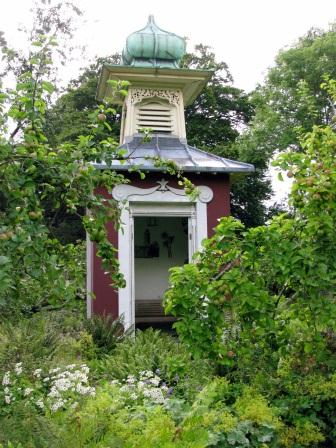 The coachhouse and cottages have each been beautifully restored and decorated and are bright spacious and well equipped and each has its own little gardens or arrangement of potted plants. Each and every pot is a miniature in landscape design, an essay in gardening or a lesson in perfect composition and balance. Curious colour and planting mixtures such as leafy green courgette plants with blousey yellow flowers intertwined with red geraniums tumbing out of tall terracotta pots are inspirational, I want to stop at the garden on the way home!
But it would never turn out the same so it is easier to leave it to the expert and just come and enjoy. Open all year round with flexible rates for weekends or weeks at a time if required....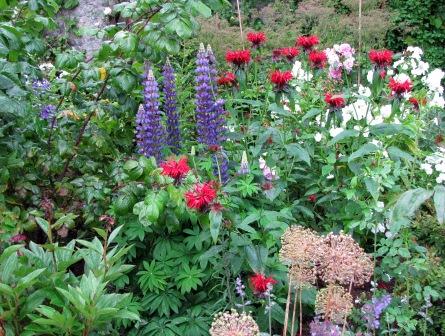 For more information on self catering at Bellefield please click here

For more information on Irelands Hidden Places please click here For more Things To Do & See in the Midlands please click here.