Dermot Ryan walking tour Kinsale
Dermot Ryan 's walking tour of Kinsale is the only way to get under the skin of this ancient, medieval harbour town in County Cork. As, I always say without a guide, you may as well be looking into a ditch! "You see that stone stump there" says Dermot, we are in the middle of Kinsale town opposite the Customs House, incidentally designed by a Dutchman, "well that's were the boats used to tie up". Just opposite is the Grey Hound Pub, which has been serving ale since 1690 and the Tap Tavern, beside the guard well, equally as long established but even more important because it guarded the towns water supply. These are the little details you would never notice much less get to know anything about, without Dermot's encyclopedic knowlege of the area. Armed with a well thumbed folder of photographs, a ready wit and smile, being born and bred in Kinsale he knows everyone and everyone knows him with a "Howya, Dermot" every couple of minutes.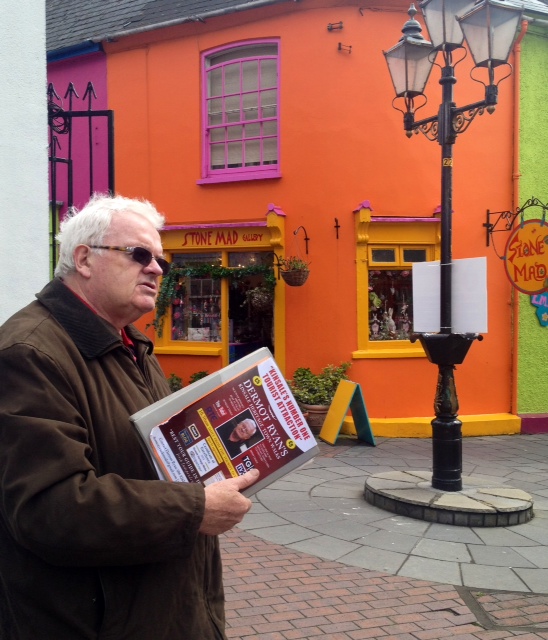 Dermot Ryan 's walking tour leaves from the Tourist Office every morning at 10.30 and is the best €5 you'll spend in Kinsale. It takes about an hour of easy sauntering around the town pointing out the interesting facts and features and filling in the details history wise without get too long and drawn out. Dermot has some great stories old and new and subscribes to that well known Irish-ism of not letting the truth get in the way of a good story like the one about the giant? yes it's true Ireland had the very own giant Patrick Cotter O'Brien who was born and raised in Kinsale and lived in a cottage on Chairman's Lane from1860-1904. But even that lad changed his name from Cotter to O'Brien and invented a lineage all the way back to Brian Boru, high king of Ireland so as we say in Ireland Dermot didn't lick his story telling off the stones or this case the medieval cobbles of Kinsale.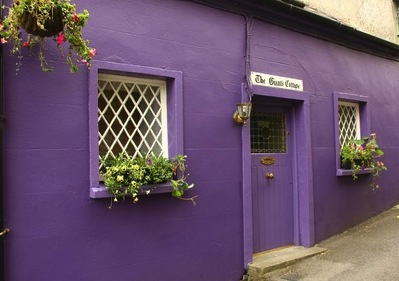 To book a guided walk with Dermot Ryan please click here 
For more Things To See and Do in West Cork please click here