Galway Hotels - Where to Stay?
When it comes to choosing Galway hotels it's like any other city break? the best place to stay is in town, provided there's free parking, but not so close that you won't get a wink of sleep on a Saturday night because you can certainly party till dawn in Galway, if that's what you are after...But its great to be able step outside your hotel and right into the heart of the action, or wander back with your shopping for a little snooze in the afternoon, you don't want to have to waste time or money on taxis.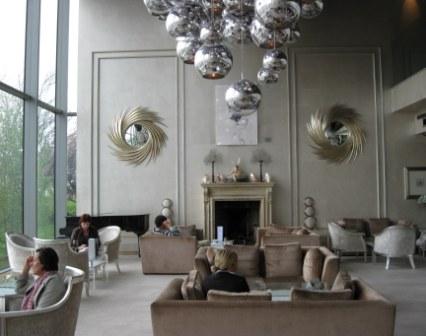 However there are exceptions like the glorious G Hotel, designed by Galway Hotels own Phillip Treacy or The Twelve in Barna, another great boutique Galway. An excellent location if you want to spend some time exploring the West as you already on the road to Spiddal and Connemara which shouldn't be missed.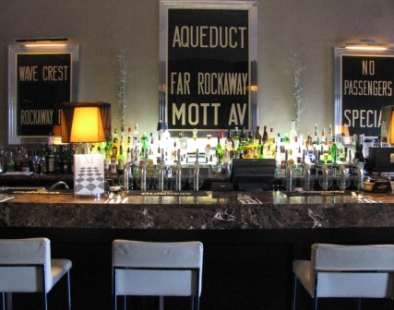 Or Glenlo Abbey which is a lovely country house hotel, with its own golf course and famous Pullman restaurant in a railway carriage. City centre Galway hotels, which are extremely handy if you are arriving by train or bus, you have the Park Hotel, which has a great reputation for fine dining and the Meyrick Hotel. It used to be the famous Great Southern Railway Hotel on Eyre Square and has recently revamped, there's a patisserie in the lobby and a nice fire always. Another quaint hotel, as in reputable service and tradition, is the Ardilaun on posh Taylors Hill, which is just a short walk from the city centre.
The House is another comfortable boutique hotel near the Spanish Arch, great location for shopping. And the Harbour Hotel on the docks, is where all the action will be for the return of the Volvo Ocean Challenge in 2011, so book early as they say to avoid disappointment, as this will be one hell of a party judging by the last event in 2009. However you wont go wrong with choosing any of the following Galway hotels listed below and if you do have any complaints please let me know and I will get them rectified asap.
Irelands Hidden Gems - Galway City Guide is now available as an iPhone app It features the 10 Best of Everything there is To See and Do in Galway, plus an extra What's On in Galway? page which is updated monthly and a handy map showing all the major landmarks etc.
The 10 Best Galway Hotels are....
1 Ardilaun Hotel Taylors Hill, Galway a very nice hotel just a short walk out of town in a posh suburb.
2 G Hotel, Well Park Galway, lovely designer sparkly pink confection by milliner Philip Treacy, great girly retreat.
3 Galway Bay Salthill, Galway, very popular weekend and summer holiday retreat, all amenitites including the beach on the doorstep.
4 Glenlo Abbey Menlo, Galway, old fashioned country house hotel with its own golf course on the banks of Lough Corrib.
5 Harbour Hotel The Docks, Galway, perfect location, great value lunch & early bird menus and so easy to find!
6 House Hotel Spanish Arch, Galway, nice quirkly decor and very friendly service, parking concessions nearby.
7 Meyrick Hotel Eyre Square, Galway, recently revamped, patisserie in the lobby, good bar food all day.
8 Park House just off Eyre Square, long standing reputation for fine food and hospitality that goes with it of course.
9 The Twelve Barna, Galway, another lovely boutique hotel just outside of Galway in Barna, on the road to Connemara. Great seafood restaurants and craft centres in the area.
10 Westwood Hotel Newcastle, Galway, good budget hotel with a bit of atmosphere and a good attitude, decent walk or taxi ride into town.
For details of the best restaurants in Galway please click here

For Things to Do and See in Galway please click here

To return to the Galway Homepage click here