Glendalough, County Wicklow
Glendalough, County Wicklow is one of those places every tourist wants to see which is why I have included it here, although it can get very crowded in the summer and there are other alternatives like Clonmacnoise in County Offaly, Kilfenora in County Clare and Holy Island on Lough Derg. However, there is no denying the valley's once inaccessible beauty which must have appealed to St Kevin when he founded his monastery there in the 6th century. The rounded headed granite Gateway is the only one of its kind in a monastic settlement in Ireland, which is something to bear in mind when you step over those same worn flagstones that 1000s of pilgrims before you have crossed. Glendalough's signature Round Tower at 103' is still standing more than a thousand years later as is St Kevin's Church with its barrel vaulted oratory although the belfry is thought to be an 11th century addition.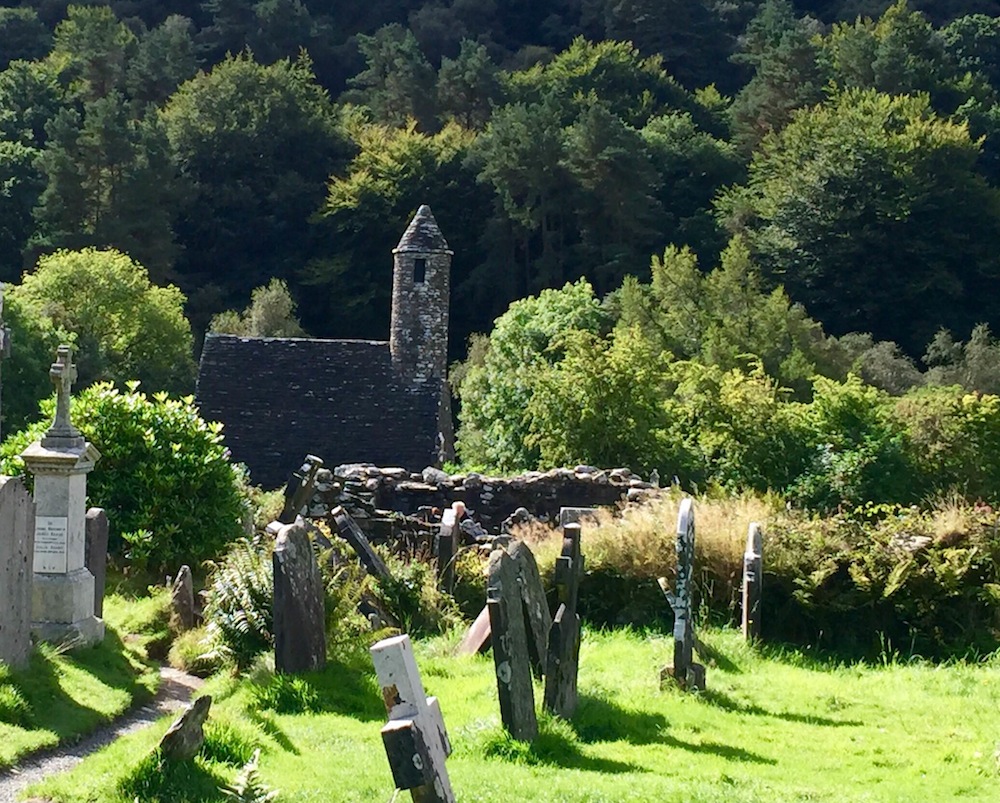 You can linger there amongst the ruins or take one of the many paths down to the lake which stands at the head of a deep glacial valley surrounded by steep mountains on either side, sheathed in Scots pine trees. The lake is very cold and very deep and bathing is forbidden, but you can hike all the way around it as far as St Kevin's bed which is a cave high above the lake, which is easier accessed by boat. Try and go either very early in the morning or late evening to get a sense of why Glendalough was created in the first place, as a quiet place to be close to God and nature. Ignore the tourist trap, huckster shops around, there is a small hotel there where you can use the facilities and get refreshments but you are much better off to bring your own blanket and picnic basket and of course try and avoid the high season.
For more information re visiting Glendalough please click here.
To view the 10 Best Sacred Sites in Ireland please click here.