Killarney Hotels
Killarney Hotels are currently offering a wide range of accommodation at really excellent rates. There is something to suit everyone in Killarney from romantic couples weekends to sybaritic spa packages to family get togethers, celebrations and reunions. And while Killarney Hotels have always been renowned as a world class golfing and fishing destination it could not be more suited to the new generation of 'active' holidaymakers who are keen to continue their daily healthy pursuits of walking, biking, & hiking through some of the most beautiful countryside in Ireland....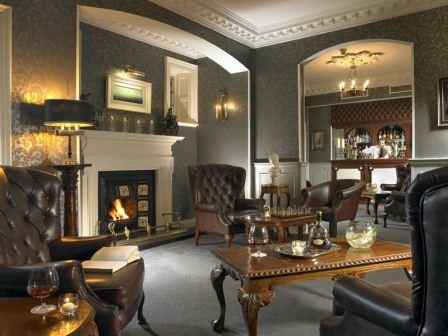 But if it is a more leisurely, laid back and pampering few days you fancy again Killarney hotels hit the spot (or knot) with some of the best spas in Ireland. Top of list has to be the Angansa Spa at the Brehon court (pictured) A massage here has been likened to a prayer such is the connection and skill of the all female Thai masseuses. A close second would have to be the Espa at the Europe Hotel, always a marker for excellence with the Cloisters Spa at Muckross, far from being pious is another blessed indulgence....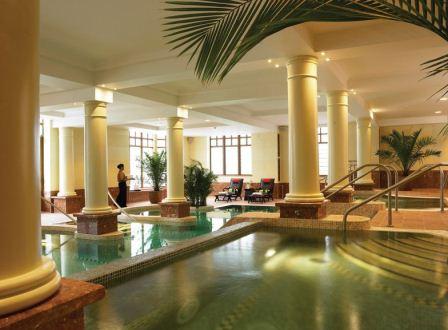 The following is a list of my favourite Top 10 Places to Stay in Killarney (in alphabetical order) All of them offer the finest accomodation and warmest welcome you can imagine. Check out their individual websites for availability, great deals and special offers. Also Killarney.ie linked below for festival information, special events and entertainment at the INEC and have a great time....
The 10 Best Places to Stay in Killarney are....
1 Aghadoe Heights Hotel if you take the first right hand turn just as you come into town and follow the road on up the hill you will be rewarded with one of the finest views of Killarney town, the famous lakes and the mountains beyond. It's picture perfect as is this smart modern hotel.
2 Ard-na-Sidhe is a romantic couples hideaway on Caragh Lake not far from Killarney just outside Kilorglin. Built by Lady Edith Gordon as the house of her dreams, Ard na Sidhe (fort of the fairies) has been very sensitively (and expensively) converted into a luxurious small country house hotel, personally it's my favourite hotel in Ireland. Right at the start of the famous Ring of Kerry scenic drive its an ideal touring base.
3 Brehon Hotel smart new hotel modelled on Muckross House, it has the (arguably ) the best spa in Killarney, the Angansa which hails from Thailand with wonderful thai masseuses and traditional rituals you will be in excellent hands.
4 Europe Hotel was renovated in 2012 to impeccable 5 star standards. Light filled airy spaces define this hotel's lakeside location with a southerly aspect, separate spa and pool on the grounds which also includes its own private golf links.
5 Kilarney Lodge Guesthouse delightfully small and totally charming family run bed & breakfast, right opposite the gates of Killarney National Park. Owner Catherine Treacy is a keen walker herself and more than happy to advise clients on the best walks in and around the area.
6 Killarney Park Hotel ultra convenient town centre location, real fires throughout mirror the warmth of the staff in this 5 star hotel. Breakfast with a twist features granola martinis & carrot or pomegranate shots in front of yet another cheery open fire.
7 Lake Hotel immerse yourself in the nature that surrounds this lakeside hotel. Keen photographer /wildlife enthusiast and owner Niall Huggard is more than happy to share with you his knowledge and photos of the recently reintroduced sea eagles and the rutting stags who graze the lawns outside.
8 Malton Hotel apart from being a perfect town centre hotel the Malton has one of the finest restaurants in Ireland. Chef John O'Leary culinary creations mirror the taste, elegance and classical refinement of the both the exquisite Garden Room and Gallery restaurants.
9 Muckross Park Hotel & Cloisters Spa conveniently located just opposite Muckross House & Gardens this hotel is perfect for exploring the grounds or doing the Ring of Kerry via Molls Gap and the famous Ladies View. Or dipping into the heavenly Cloisters Spa.
10 Randles Court Hotel ticks lots of boxes in terms of convenience to the town centre and Killarney National Park, but it is also one of the few pet friendly hotels. Which is a big thing in Ireland right now as many (active) people are taking early retirement and now have plenty of time on their hands to avail of the great midweek offers and weekend packages that are available at all of the above establishments.
But why leave the pooch behind, especially in such lovely walking country, forget seperation anxiety and relax...
For more Things To See & Do in Killarney please click here

For more information about Killarney Hotels please click here