Supermacs mighty food ....
Supermacs is Irelands answer to McDonalds, KFC, Burger King and Pizza Hut all rolled into one Irish owned operation. Pat McDonagh opened his first Supermacs fast food outlet in his native Ballinasloe some 30 years ago.in 1978. A former school teacher & passionate supporter of the Galway hurling team, he had his finger on the pulse of what drives Irish youngsters? GAA and their stomachs! Mighty men with mighty appetites, it certainly worked with 100 outlets now throughout Ireland and beyond....in the USA where I believe they are giving the corporate giants a run for their money.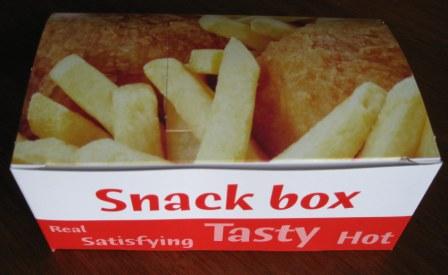 It is fast food done well (if there is such a thing?) all the ingredients are sourced locally, cooked quickly and freshly at a reasonable price. With great deals aimed at ever hungry school kids or adults who get an attack of the munchies after closing time when only a legendary 'curry chips' will hit the spot. Likewise the infamous 'snackbox' combination of chicken and chips is likely to be written into the history books any day now. The humble 'smokey bacon burger' has now grown into a hefty 5oz version and more recently whole Papa John pizza deals, not to mention the hot fudge ice creams. Larger outlets have smoothie bars with healthy salad, sandwich or wrap options.
And it isn't all 'take,take,take' with Supermacs either, they give a lot back to the community sponsoring sporting, cultural and charity events locally.
For more information on Supermacs please click here.