Blairscove House & Restaurant
Blairscove self catering apartments have been superbly designed and decorated by German owner Sabine De Mey. My dream home from home was certainly very luxurious, with huge picture windows overlooking Dunmanus Bay and the Sheep's Head Peninsula, a walker's haven and naturalists delight. These self-catering apartments, although you need not lift a finger if you wish, are so well appointed it is hard to know where or how to start describing them to you. Suffice it to say, I practically had to prized out of Blairscove when it came time to leave as it was so tempting to linger on for just another while. Perhaps it was the complimentary sherry and chocolates or the wine (an excellent Bergerac) and champagne in the fridge (both very reasonably priced) or the cosy fireside with fur throws and plenty of good reading material and nice music. Snuggled up reading 'North of the Mizen', a tale of local community life that recounts the folklore of farmers, fishermen and pirates, from cover to cover I was tempted to go off and find those pirate steps hewn into the rocks at Canty's Cove, just down the road. Alas time ran out, me hearty's, another time....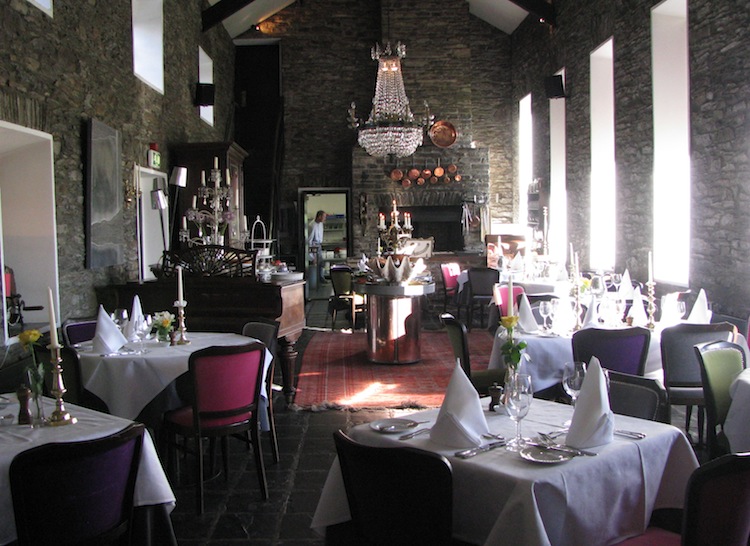 Breakfast is served in your apartment (suite/rooms) which I absolutely love, not being a great morning person (don't get me wrong, I love mornings myself, just not talking to other people first thing) You place your order the night before and it is delivered and served up to you at whatever time you wish the next morning. So, you can enjoy it in bed or on the balcony in your bathrobe, breathing in those sea views, listening to birdsong.....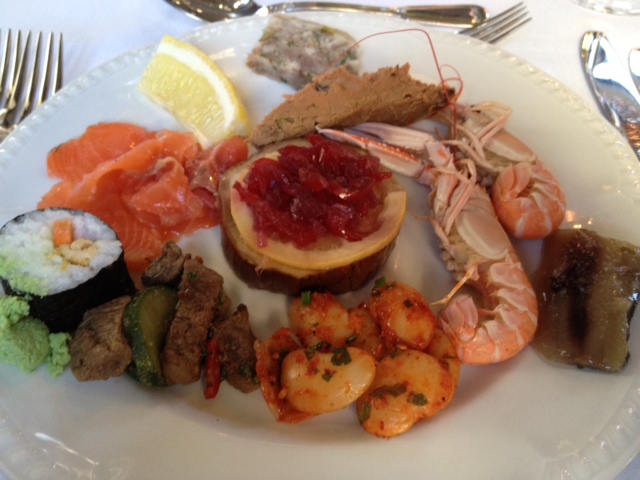 What enticed me down to Blairscove in the first place, apart from it being located in my favourite part of Ireland, West Cork and within a stone's throw of Sheep's Head and the Beara Peninsula was a recommendation by a foodie friend re the wonderful restaurant at Blairscove. Opened by Philippe de Mey some 30 years ago, it has since acquired a great and reputation for the freshest seafood and meat, I had a delicious fillet steak, cooked on a wood fire. Apart from being a wonderful host, Philippe has been championing the local, artisan food producers ever since. Cork has always been way ahead in terms of food and you will not eat better anywhere else in Ireland. Unusually (for Ireland) there is a very generous buffet, with fresh prawns, oysters, homemade gravalax and a delicious duck paté with pistachio and cranberries to name but a few. You choose your main course and then return to the desert buffet which is laid out on the grand piano which included fresh strawberries, homemade icecream, lemon curd and meringues, as well as a selection of cakes and even a Carrigeen Moss (sweet seaweed) mousse.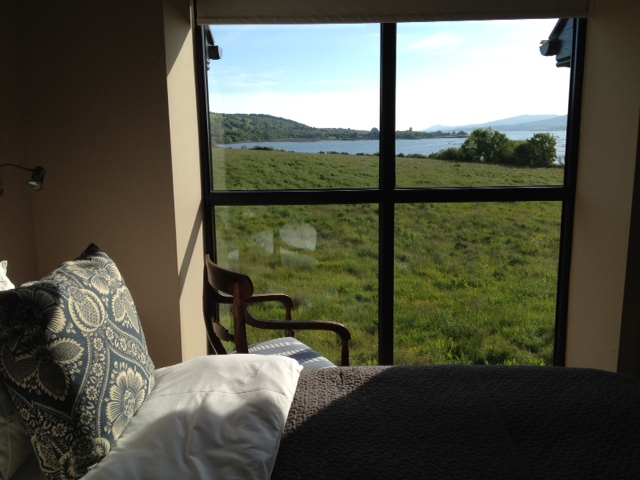 Like most of my personal favourites and Blairscove is high on that list, I would advise staying a minimum of two nights, more if you have the time as there is just so much to do and see in West Cork. Signature small towns like Ballydehob, Schull, even Skibbereen and Baltimore are just a short drive away with Crookhaven (another smuggling area) and Mizen Head Lighthouse, a little further again not to mention Bantry House and Garinish Island or the Beara Peninsula just up the road in the other direction. You will have a great time altogether and be very well looked after by Sabine & Philippe.....
Blairscove is listed as one of the Top 10 self catering gems in my Ireland Travel Guide Where to Eat, Sleep & Play in Ireland 2015 
For more information or to make an enquiry re Blairscove House and Restaurant please click here.
For more information re touring West Cork please click here.
For more information re touring the Beara Peninsula please click here.