Guided Tours of Ireland's Hidden Gems 2022 

Irish Dancing - the legend of Riverdance
Irish Dancing hit the big time back in 1994, when one small but spectacular interval act during that years Eurovision Song contest suddenly burst on to the stage. A short but rousing Irish dance routine brought the audience to their feet and the phenomenon of Riverdance was born. Created by Moya Doherty and her husband John McColgan, with lead dancers Jean Butler and Michael Flatley, this dramatic and original adaptation of traditional Irish music and dancing is still thrilling audiences from Dublin to Tokyo some 28 years later....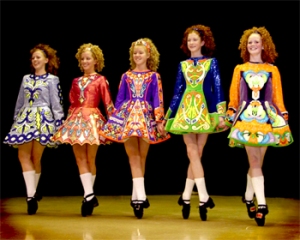 Irish Dancing girls in costume!
We Irish are still so, so proud of Riverdance that just hearing the music, and the smart, snappy steps of the dancers tapping in unison in the build up to that finale is enough to make the hairs stand up on the back of our necks and / or reduce us to tears....
River Dance, the legend continues.....
The nearest most of us had ever gotten prior to Riverdance's success was after school Irish dancing lessons. that were more often endured then enjoyed, it's difficult and certainly not for anyone with two left feet! If you were good, very good, you got to dress up in those lovely dresses and capes embroidered with Celtic designs and motifs  and  have your hair put in ringlets to compete in the Feiseanna, which were regional competitions. The boys were just as glamorous in green kilts and blazers, with brogue style shoes with big shiny buckles....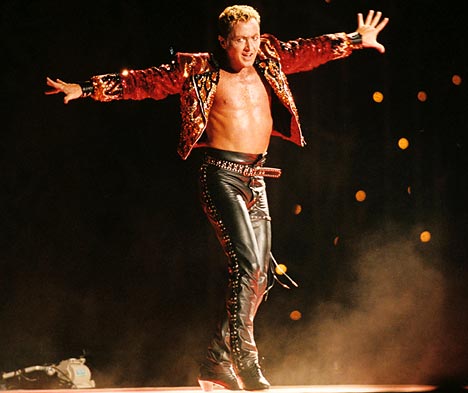 Michael Flatley, Lord of the Dance!
Not exactly the image one conjures up of Michael Flately, who left Riverdance to create his own fantastically, successful Lord of the Dance company and whose legs are insured for millions....he even paints with them now ! All of a sudden Irish dancing was beyond sexy....and potentially lucrative! But more than anything it  focused worldwide attention on one small, green but incredibly, talented country. Long may it continue...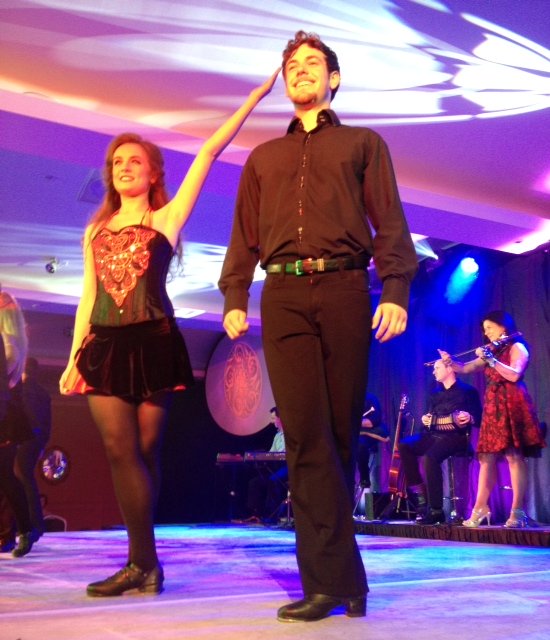 Trad on the Prom, Salthill, Galway
If you can't get to a River Dance concert in your part of the world you can sample it in Galway during the summer at Trad on the Prom which is best Irish show in Ireland. Most of the cast are on their summer break from River Dance and /or Lord of the Dance and perform 3 nights a week with the best musicians and singers in the country. Tickets to Trad on the Prom are included in my Guided Tour of Ireland's Hidden Gems during your two night stay in Galway at the end of the first week of touring Ireland.
If you would like a little taster take a look at the following clip!
To return to the St Patrick's Day page please click here