Where to Eat & Drink in Ireland
While Irish stew and pints of Guinness may have been synonymous with Ireland, let me assure there is a whole lot more on offer today. In fact if you follow my recommendations or ask locally where are the best places to eat? you will enjoy some of the finest, freshest and tastiest food in Ireland, if not the world? Why, because we are blessed with a green and fertile land with zero atmospheric pollution which is partly the reason, the other being the innovation and hard work that our organic farmers and small artisan food producers have been doing to bring such a great variety of quality food to our tables. And don't worry we have not lost the run of ourselves or turned into food snobs! Actually, some of the best Irish food is served up everyday in pubs all over the country and we still have a reputation for hospitality, thankfully, so if you haul up at a bar counter expect a warm welcome or a 'Céad mile fáilte' as they have been saying for donkeys years...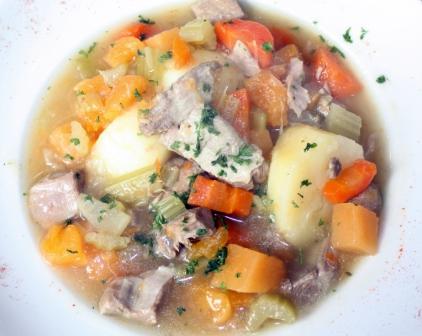 The following is a sample of the restaurant recommendations listed in my eBook Where to Eat,Sleep & Play in Ireland 2014 which you can purchase on Amazon.com. Or you are welcome to read a 'taster' in each of the categories by clicking on the following links.
10 Best Gastro Pub Grubs 10 Fresh Fishy Bites 10 Luscious Lunch Breaks 10 Top Notch Noshes