Susan's Top 10 Things To Do
This years Top 10 includes a few timeless favourites like Bunratty Castle & Folk Park and the Museum of Country Life because they are excellent pocket histories/introductions to Irelands culture and traditions as well as being great days out for old and young alike. But there are some great newbies like Croke Park, which blew me away quite literally abseiling from the roof (joking)but you can do that if you like?
And it's not often I'd recommend visiting a cemetery as a fun day out, but Glasnevin's new Museum is just that and more...The Butlers Chocolate Experience was a particular favourite, hello? all the chocolate you can eat, what's not to like? Revisiting the Irish National Stud in the wake of the Queens visit last May was a special treat, as was the Crawford Gallery which in a word is 'perfect' especially for someone like me, who loves art but has the attention span of a gnat! it has a small but exquisite selection of Irish Art and it's free ....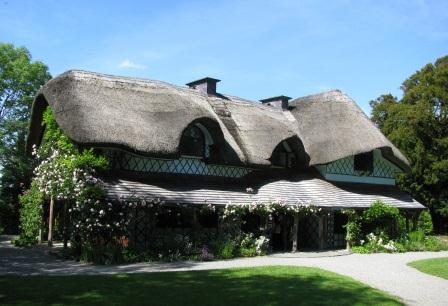 And not being known to pass out a pub, never mind a whiskey tasting? The Old Jameson Distillery provided an excellent and informative tour and some very convivial imbibing! And perhaps because we landed up in Cahir on possibly the very best day of the year last summer, I fell in love with the Swiss Cottage, a turn of the (19th) century summerhouse, belonging to Richard Butler, Lord of Cahir Castle just a short stroll along the lovely riverbank walk...
And do please let me know what you think of the following selection (in alphabetical order) and or forward your own recommendations for inclusion.
Susan's Top 10 Visitor Attractions 2012....
1 Bunratty Castle & Folk Park Shannon, County Clare. If you have only time to 'do' one visitor attraction in Ireland this is it! Absolutely excellent, fantastic castle, medieval banquets, Irish cottages, farmyards, streetscape with traditional pubs, shops, school etc, great good value day out for all the family.
2 Butlers Chocolate Experience Clonshaugh, Dublin. What's not to like a Willa Wonka style experience with suspended walkway tour over the factory floor and all the chocolate you can eat?
3 Crawford Art Gallery Cork City, a smashing selection of superbly curated Irish Art, just the right amount in a wonderful city centre location and admission is free!
4 Croke Park Museum Dublin, probably the best guided tour in Ireland, especially if you know nothing at all about Gaelic Games? The only carbon neutral stadium in the world? and top of their game right now, with a momentous Dublin win in 2011.
5 Glasnevin Cemetery Museum Dublin, the only recipients of a Thea award in Ireland, excellent modern museum with superb multi-media, as well as the personal touch which is so important when dealing with a subject like death.
6 Irish National Stud County Kildare, her majesty Queen Elizabeth enjoyed her visit here in May 2011, very interesting and informative background to one of our favourite national past times and the adjoining Japanese gardens are an absolute delight in early Sping.
7 Lismore Castle Gardens County Waterford, what a dreamy garden, immaculate vegatable and flower gardens bursting at their neatly boxed seams while big blousely rambleing roses ran away with themselves over the castle walls. Great coffee and homemade cakes too...
8 Old Jamesons Distillery Dublin another excellent guided tour where you are led through the whole process of whiskey distilling from the grain to the glass and its effect on the social history of this cobbled streeted area of Dublin, very generous whiskey tastings!
9 Museum of Country Life Castlebar, County Mayo, another free museum I cannot recommend highly enough and it's free! You could happily spend the day here finding out how people lived in rural Ireland not so very long ago.
10 Swiss Cottage Cahir, County Tipperary picture postcard lovely this restored Cottage Orné, is one of only two in Europe. Designed as a pastoral idyll, similar to the Trianon of Versailles it was built by Richard Butler of nearby Cahir Castle which you can walk to along the riverbank.