Car hire in Ireland
Driving in Ireland is no longer the ordeal it used to be, with new motorways linking all the major towns and cities. And you will soon get used to driving on the left hand side of the road if you stay in the flow of traffic and take your time at the first couple of roundabouts (traffic circles) Tolls are relatively cheap and you can pay at the kiosks as you pass through. The only tricky one is the barrier free M50 which is the tolled ring route around Dublin , this €3 toll is simply charged to your car rental account so you don't need to worry about it. The Port Tunnel which links the North and South side of Dublin under the Liffey is a hefty €10 between 6am and 10am but just €3 outside of those times. Petrol ie gas is expensive, currently €1.55 a litre so it's worth upgrading to a diesel car if you intend doing a lot of mileage.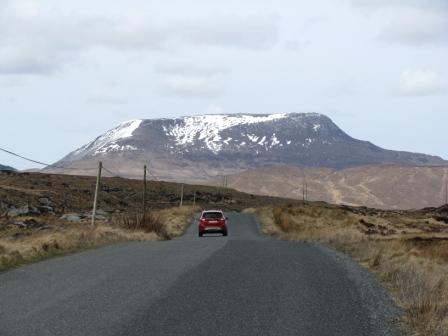 It's only when you leave the motorways that you will you encounter the narrow country roads that for some reason seem to terrify our American cousins. Relax, because you are in for a real treat if you take any of the coastal routes especially in teh West of Ireland which now has its owned 2500 km designated driving route called the Wild Atlantic Way. For example the road from Ballyvaughan to Doolin and the Cliffs of Moher , out around the northwest coast of Clare has been voted one of the best road trips in the world by Condé Nast Traveller and is truly spectacular with the wild Atlantic Ocean on one side and the mountains of the Burren on the other. There are similar short but stunningly, spectacular routes throughout most of Ireland, although it's hard to beat big skies, wild heathery mountains and inky blue loughs of Connemara . Just keep your eye out for sheep, they love to sleep on the verges and sometimes even in the middle of the road and won't be in any hurry getting out of your way.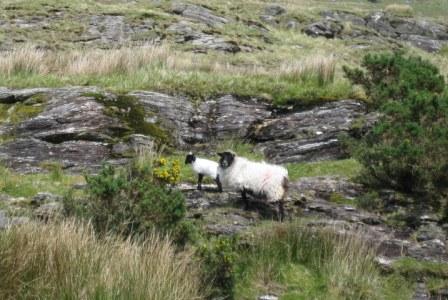 And anybody crafty enough to detour off into the Magical Midlands will have the inland waterways, lakes, boglands and drumlins all to themselves as apparently only 1% of visitors go there. I have never understood why this is so, as it is absolutely beautiful, with Belvedere House, Birr Castle, Clonmacnoise and the Rock of Cashel, not to mention, not one but two Irish whiskey distilleries, Lockes and Tullamore Dew waiting to be tasted, I mean explored. Just last year I discovered the Fermangh Lakelands talk about road trip heaven! No one does road surfaces like Northern Ireland and it is always a reliable indicator that you have in fact crossed 'the border' when you go from potholed nightmares onto velvety smooth tarmac. Again for some strange reason, it's relatively traffic free despite having some of the very best Visitor Attractions in Ireland including, Upper & Lower Lough Erne, Castlecoole, Florence Court, the Marble Arch Caves and Belleek Pottery, it truly is a Hidden Gem.
And besides what could be more magical than parking up on a river bank or in a verdant little glade of an old ruined castle of stonewalled graveyard and having nothing around you but the birds and bees and maybe a few sheep or donkeys raising their lazy, inquisitive heads to have a look at you? And don't worry at all about getting lost it really is a very small, but beautiful island....
I am often asked which is my preferred car rental company in Ireland and I have to say Carhire.ie , wholly Irish owned and run, not only are they the most economical but the most flexible and user friendly. Car Hire.ie have pick up points at all the major airports and several city centre town locations as well. They also provide excellent customer service with no hidden costs or nasty add ons which is why I have no hesitation in recommending Car Hire.ie

For more tips about car hire and getting around Ireland please click here